West 49 Turns 15 and Celebrates with "Take the Cake" Skateboard Contest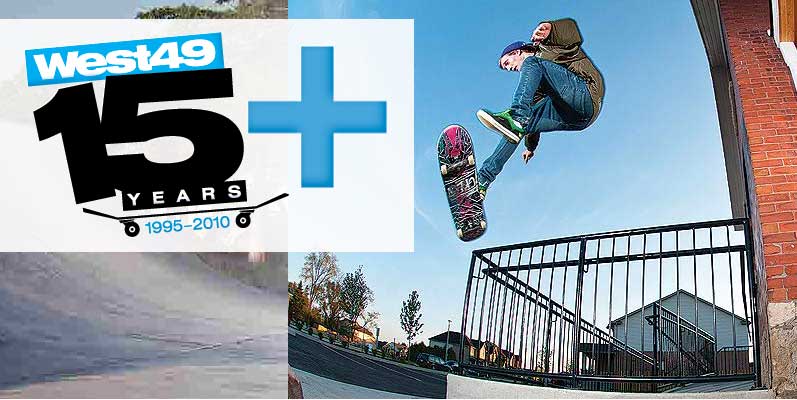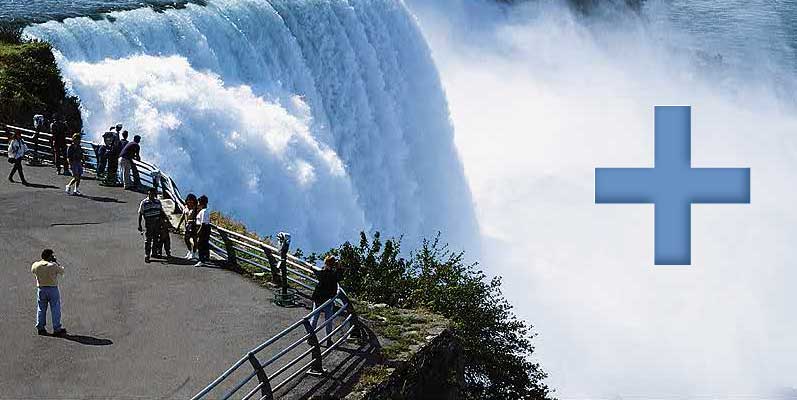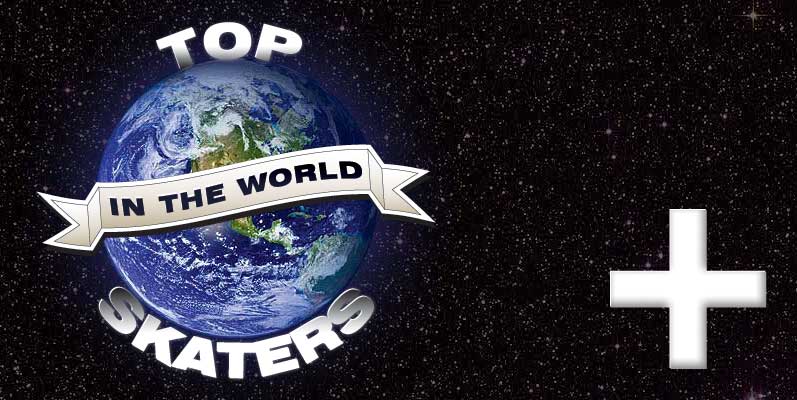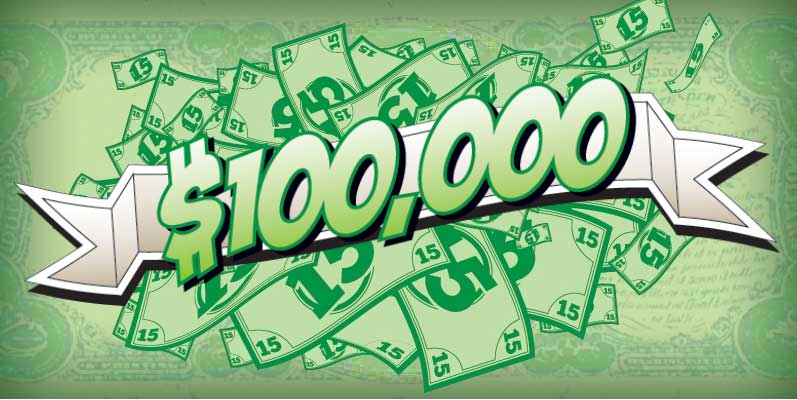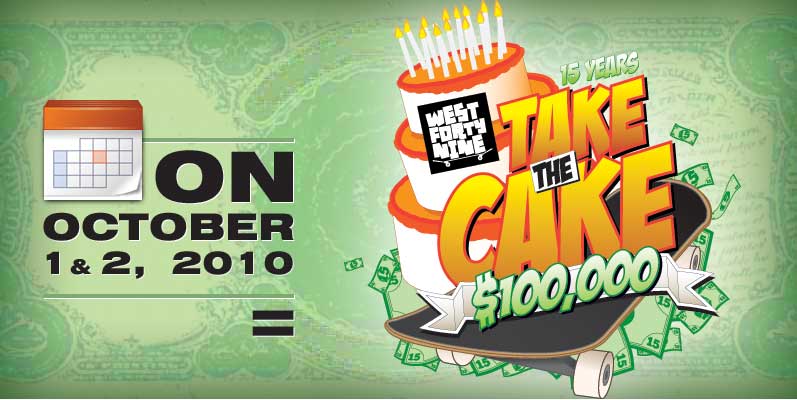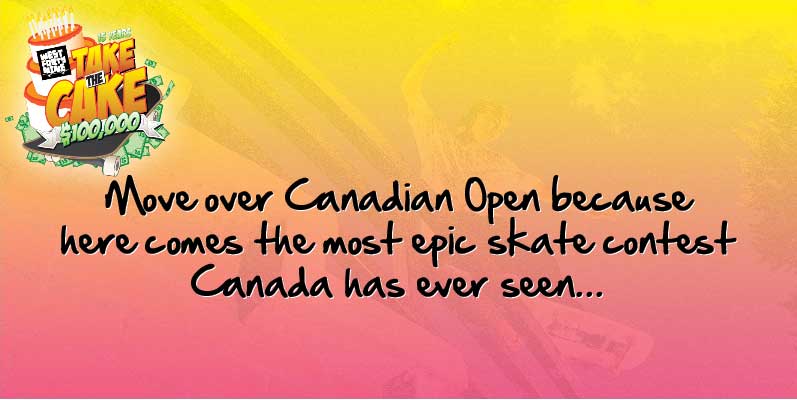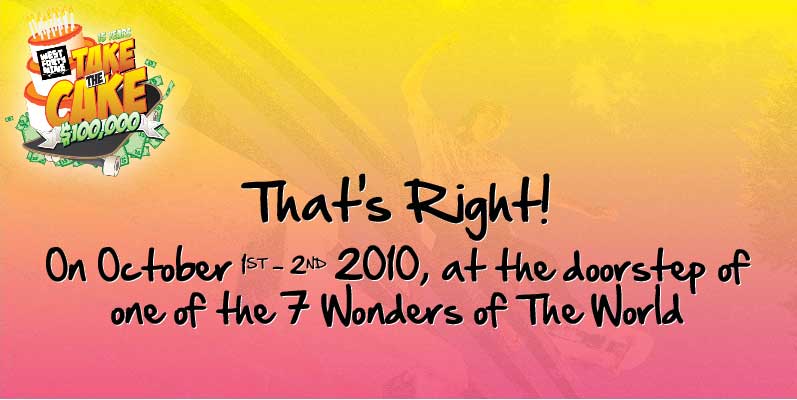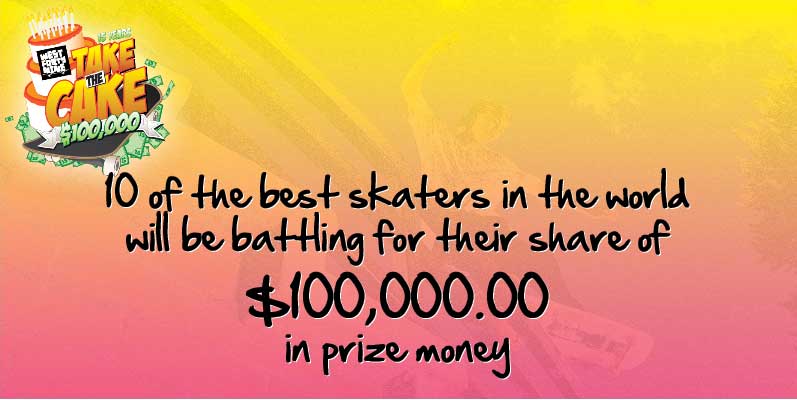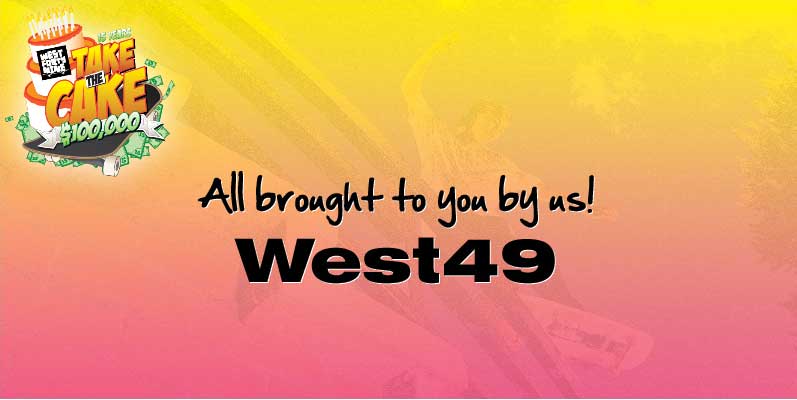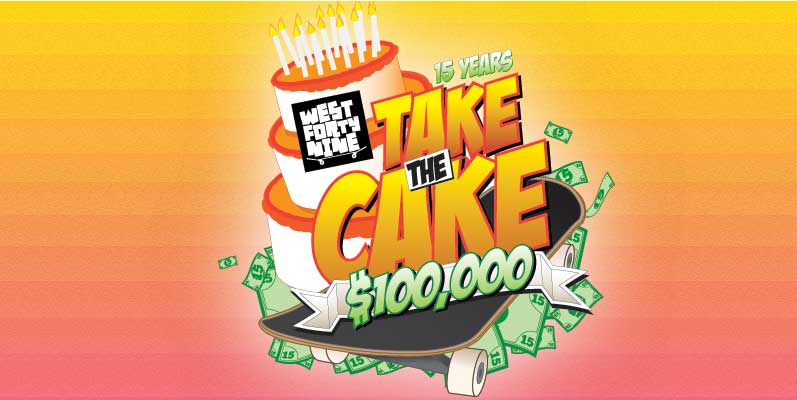 West 49 Take The Cake event will be the standout skateboard event of the year, a must attend on anyone's calendar of events. An amateur qualifying contest on the Friday will give one skater the pass to ride with the worlds best in Saturday's final feature. Managed by eventSing promotions inc. who have more than a decade experience in packaging and producing National action sports events. Together, West 49 and eventSing promotions made the easy decision to involve Canada's most respected park designers; New Line Skateparks who will be installing the best trick feature that promises to play upon the 15th birthday celebration. The excitement begins on Friday, October 1st with an amateur contest and a large welcome party for VIP and invited skaters.
The event space will be filled with action sports retailers and manufacturers featuring interactive games and up to 7,000 fans throughout the two-day event. West 49 is in the process of finalizing some great sponsorship deals to make this event the best possible and hopes to secure a national television deal to broadcast West 49 Take The Cake.
According to Sam Baio, President & CEO of West 49 Inc. "In celebrating our 15th year we are proud to present Canada's biggest skateboard competition in years. Skating is our roots and our culture. Our customers deserve a show of this magnitude." With 76 stores in nine provinces, West 49 serves up gear from the most trusted and popular action sports brands such as DC, Quiksilver, Element, C1RCA, Nike 6.0, Etnies, Volcom, Vans, Emerica, Fallen, DVS, Lakai, Hurley, Flip, Almost, Globe, Zoo York, Billabong, Osiris, RDS, Zero, Plan B and Alien Workshop.
West 49's selection of the latest hoodies, tees, denim, and boards is unrivalled.
                                             # # #
For more information on West 49 or Take The Cake, please contact:
Micki Benedetti 905 466-2575 [email protected]
Natalie Lodge [email protected]
www.west49.com