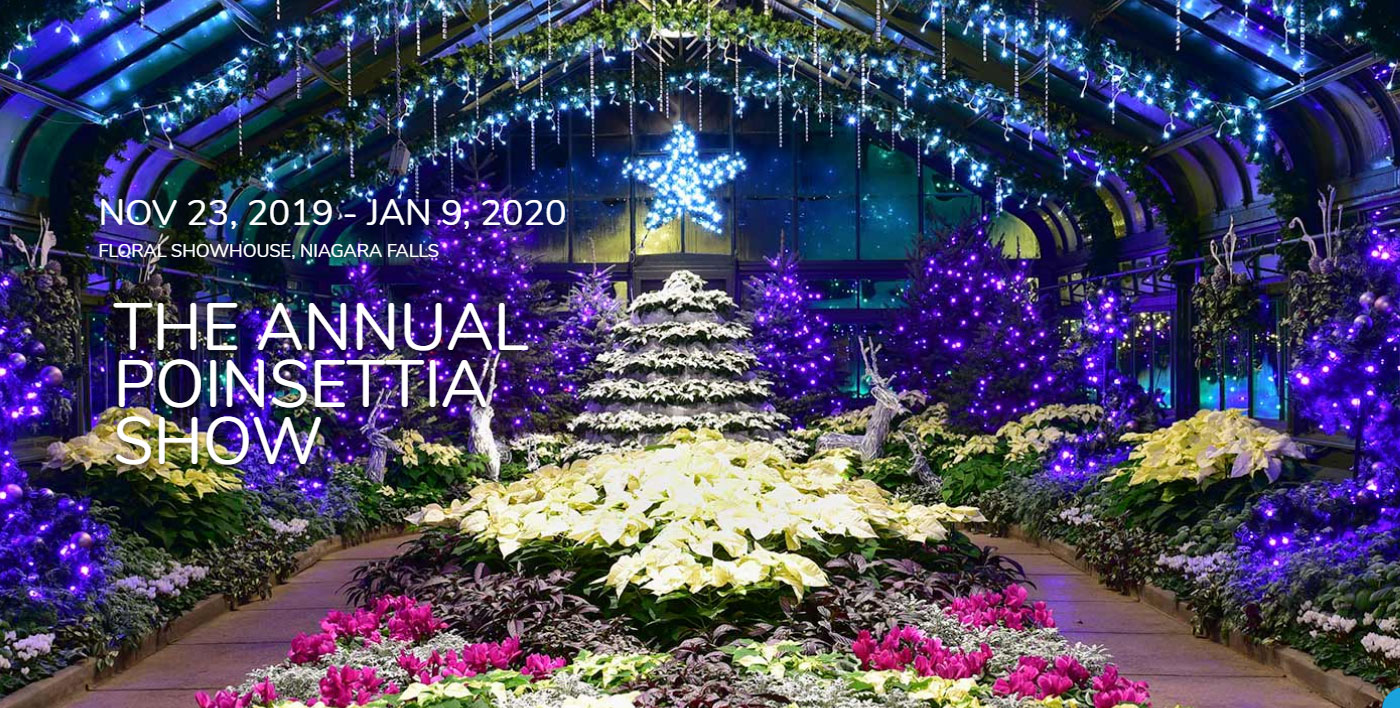 Floral Showhouse Christmas Display
A family holiday tradition for over 65 years featuring poinsettias, cyclamen, azaleas, Christmas cactus and paperwhite narcissus, and many other Christmas surprises.
Open all year long the Floral Showhouse is the perfect tropical oasis to escape from the hustle and bustle of everyday life. Collections of orchids, succulents, and other tropical plant species are on display throughout the year that reflect the changing seasons.
Offering 7 shows per year, there is always something beautiful in bloom to enjoy.
EVENT DETAILS
DATE Nov 23, 2019 - Jan 9, 2020
TIME 9:30 AM - 5:00 PM
LOCATION
7145 Niagara Pkwy, Niagara Falls 
ADMISSION
$7/ADULT (13+ YEARS)
$4/CHILD (6 + 12 YEARS)