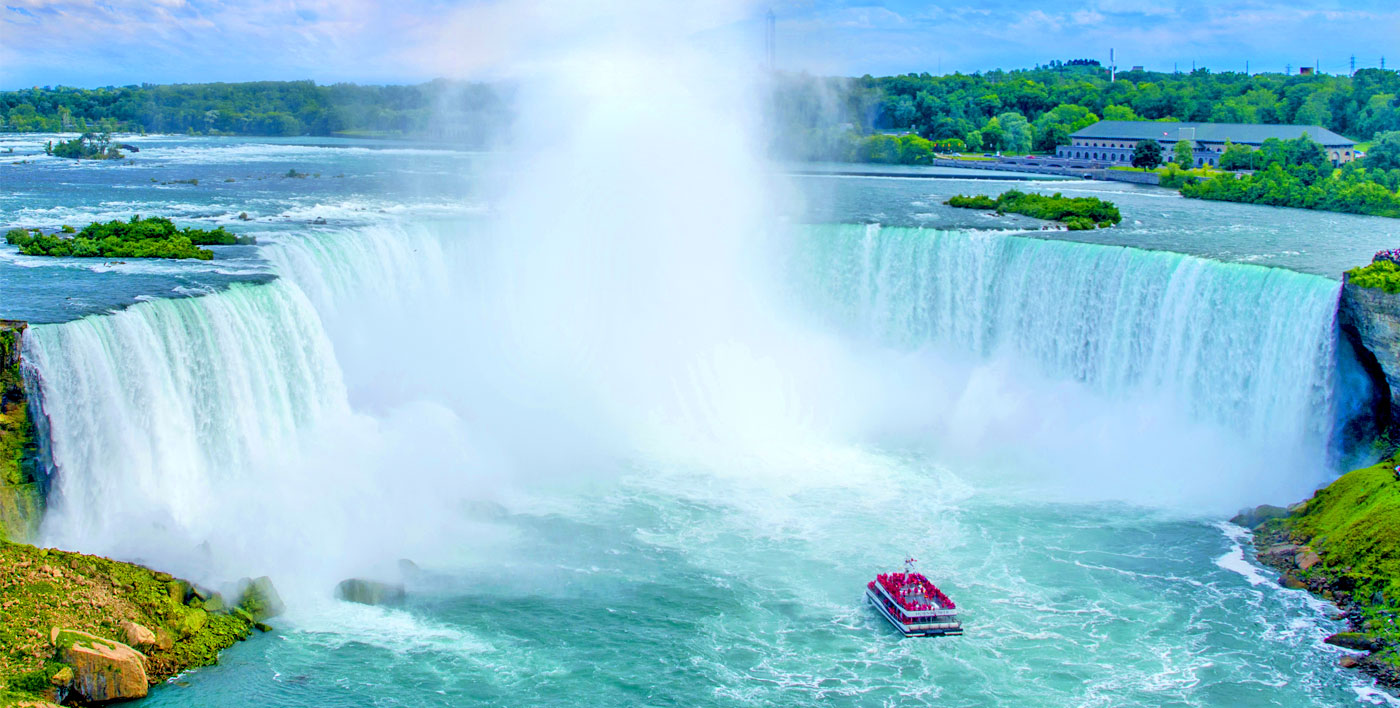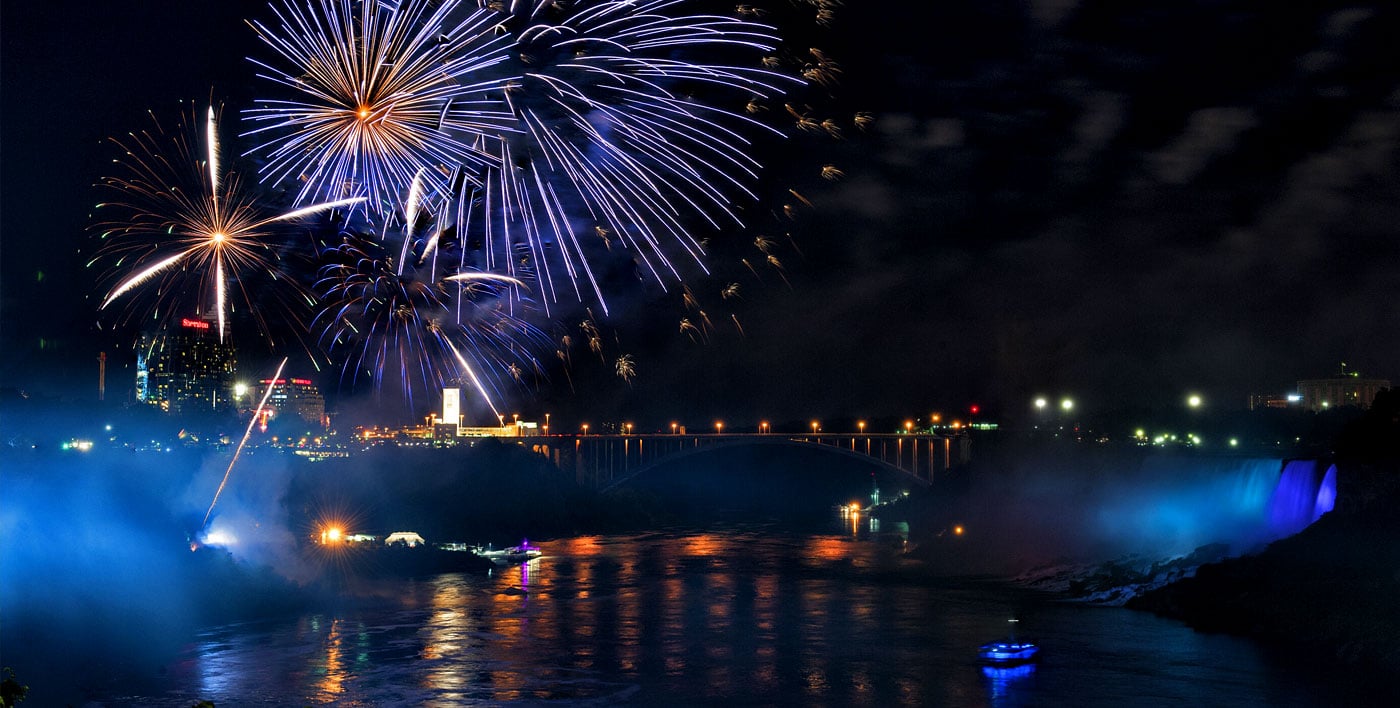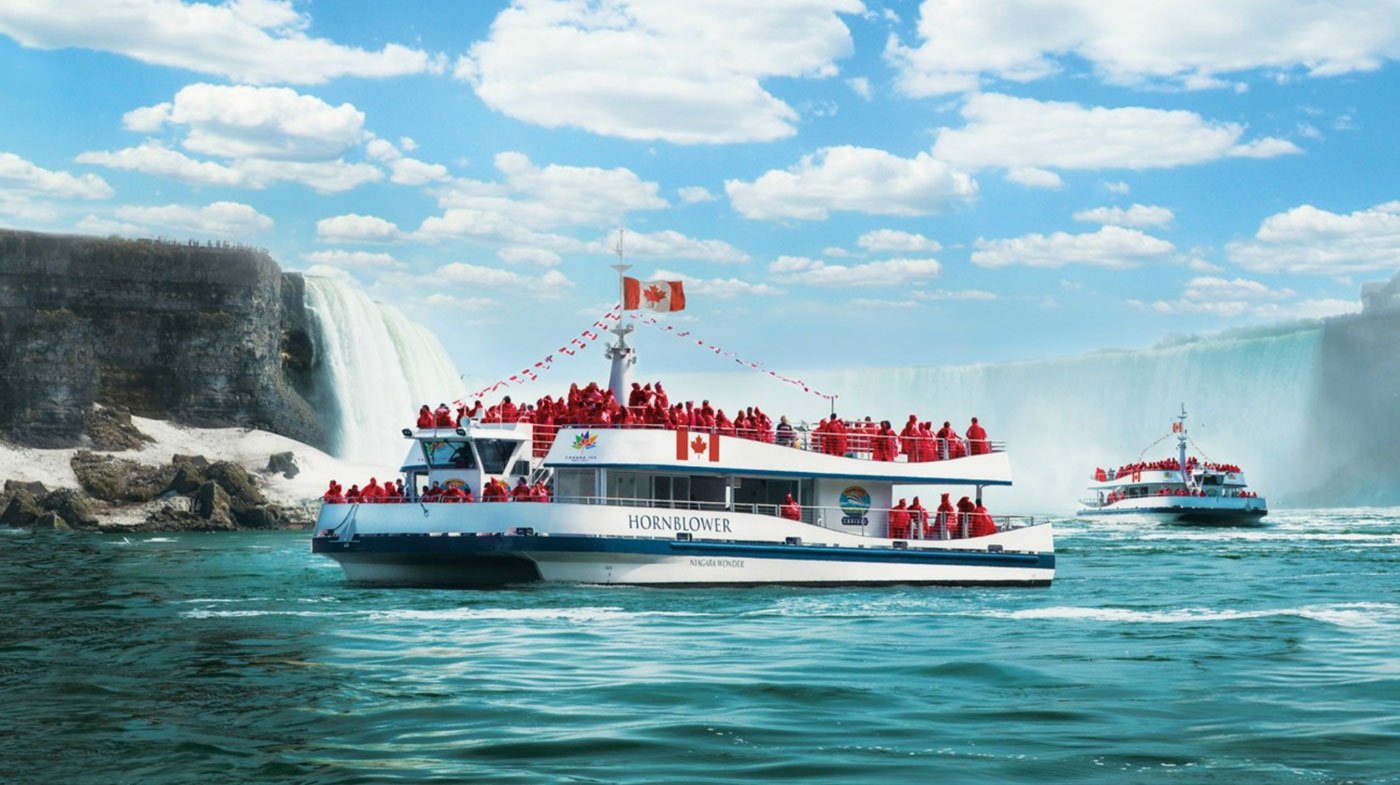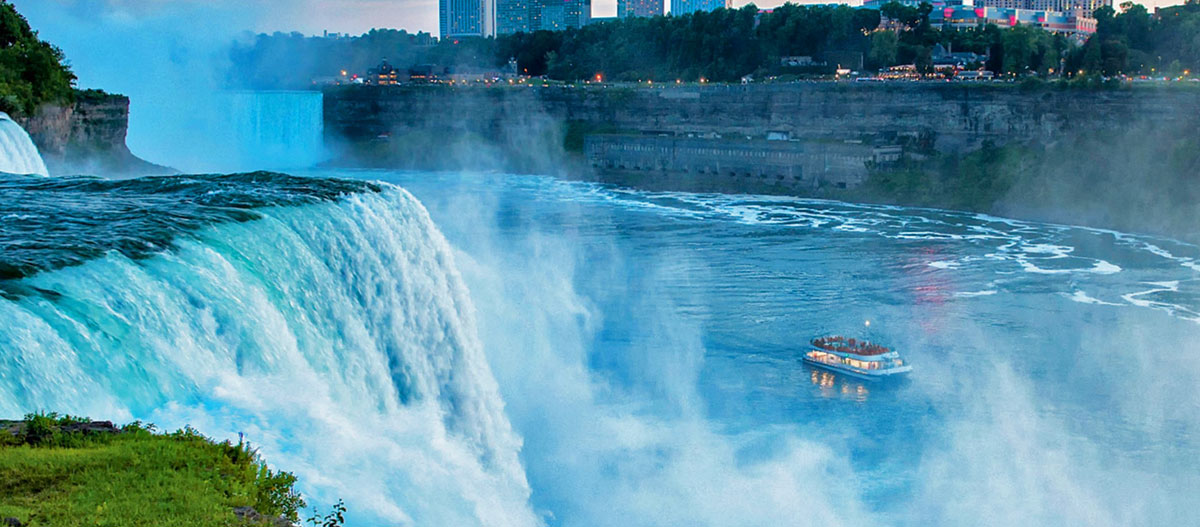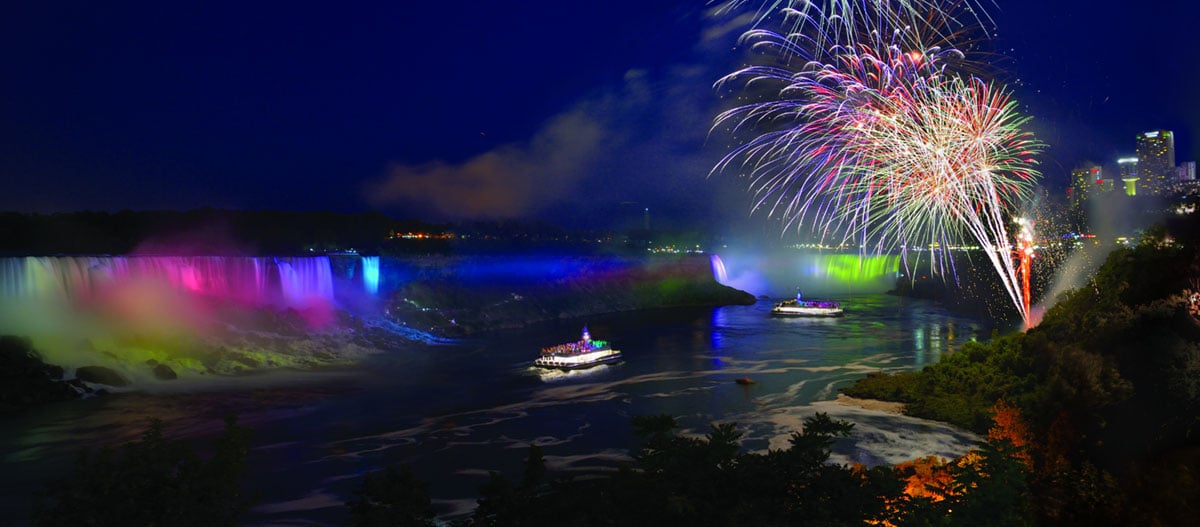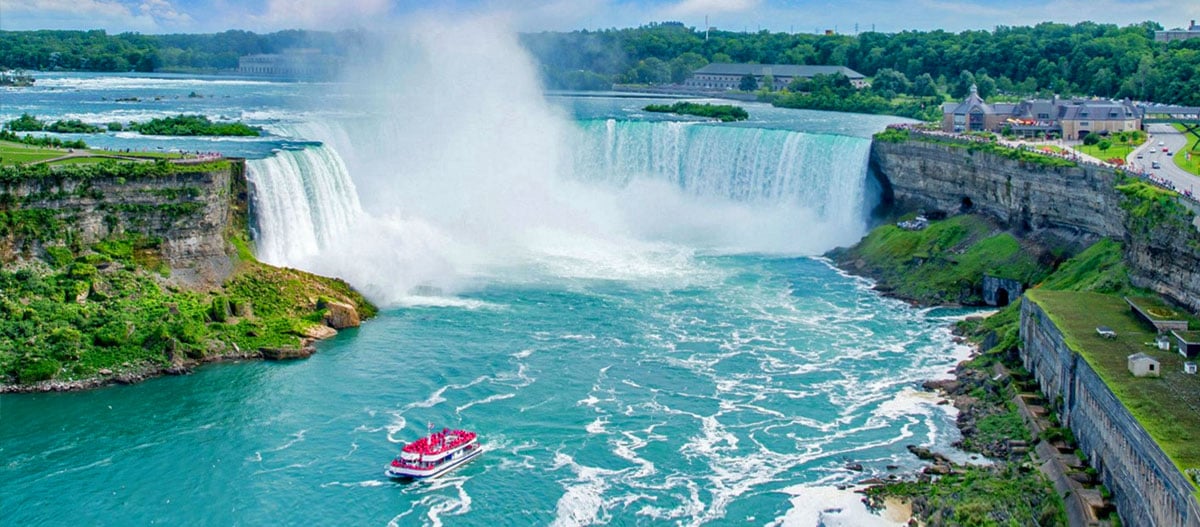 Niagara City Cruises
5920 Niagara Parkway, Niagara Falls, ON L2E 6X8
Niagara City Cruises boat tour on Clifton Hill - is an engaging way to experience Niagara Falls - Canada's only Falls boat tour.
Welcome to Niagara City Cruises (formerly Hornblower Niagara), a thrilling new way to experience Canada's most spectacular wonder of the world. We'll take you on the ride of your life! An intimate tour that gets you as close as possible to the breathtaking flow of water, power and mist that is the magnificent Niagara Falls. Within the Niagara Great Gorge we'll journey past the American Falls, Bridal Veil Falls and into the very heart of the famous Horseshoe Falls. Hold onto your heart and keep your eyes wide open because you're in for the thrill of a lifetime!
You will get to climb aboard a state-of-the-art 700-passenger catamaran or a 150-passenger jet-boat available for private functions called the Niagara Guardian.
All boarding is located at the Niagara City Cruise Lower Landing in the Great Gorge. Entrance is at 5920 River Road (Niagara Parkway). There is plenty of parking nearby in our Clifton Hill parking lot.
Niagara City Cruises is located on the Niagara Parkway at the north end of Queen Victoria Park, close to the Rainbow Bridge and Oakes Garden Theatre at the foot of the Clifton Hill tourist area.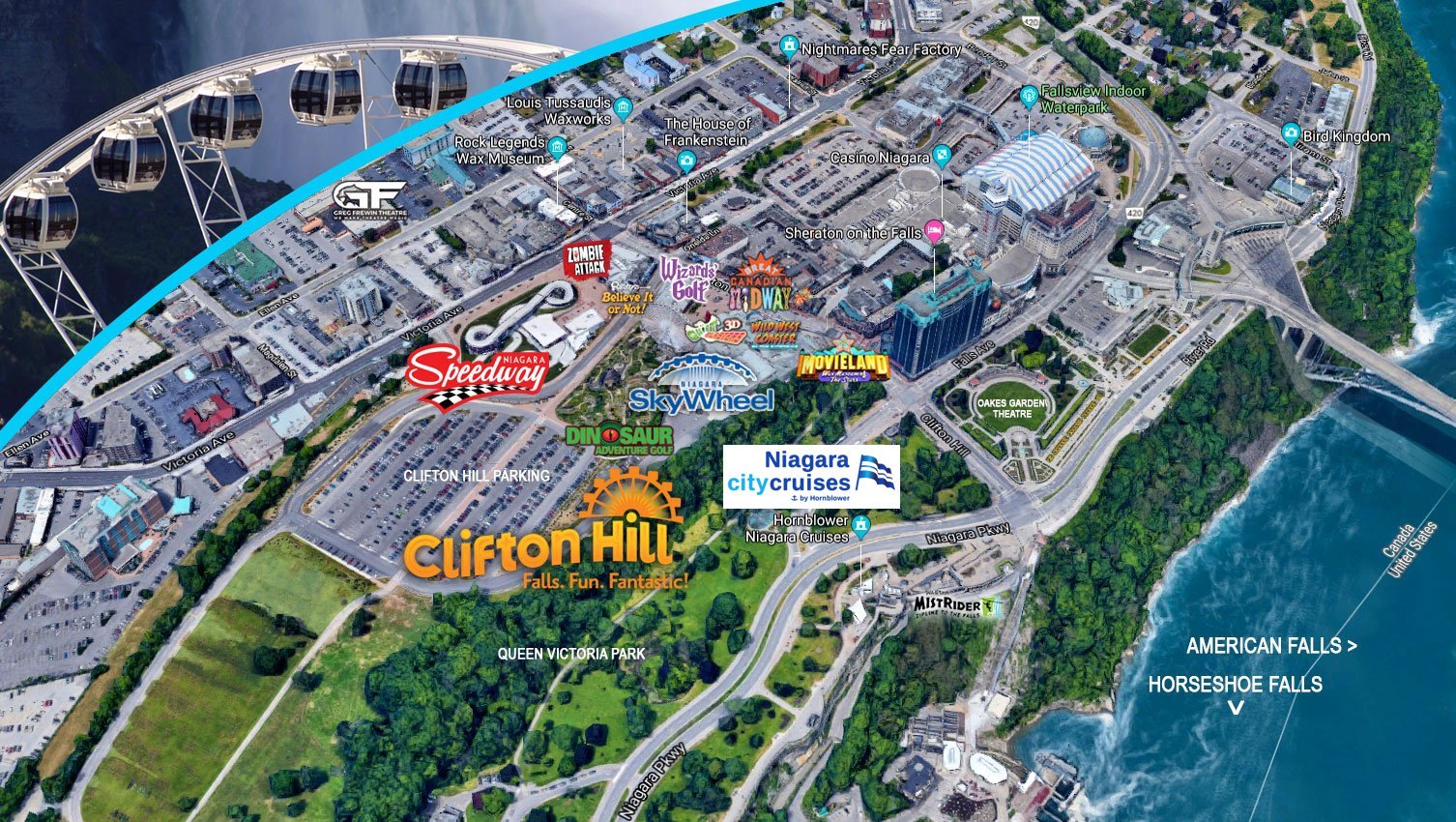 **season start date is weather permitting**
VOYAGE TO THE FALLS BOAT TOUR
Hop aboard and make your way to an experience no one ever forgets – the Voyage to the Falls Boat Tour. Get up close and personal with the American Falls, Canadian Horseshoe Falls, and breathtaking Great Gorge – and the thundering roar, awesome power and amazing mist that come along with these natural wonders. Or ride after sunset for a light-mist experience (that's still heavy on the magic) with the illumination of the Falls. Plus, buy a ticket online and access the one-of-a-kind Niagara City Cruises Funicular with panoramic views of the world-famous Falls as you travel to our Riverside Patio and boarding area.