Niagara Falls Events
Here you will find an up-to-date listing of special Shows, Events, and Festivals within the Niagara region. From the illumination of the Falls to pyrotechnic shows and special comedy acts, visit this page often when planning a fun night out on the town. Full event listings including weekend events, concerts, arts and culture events, free events, club events, film screenings and gallery openings. Comprehensive event listings for Niagara Falls and the Niagara Region.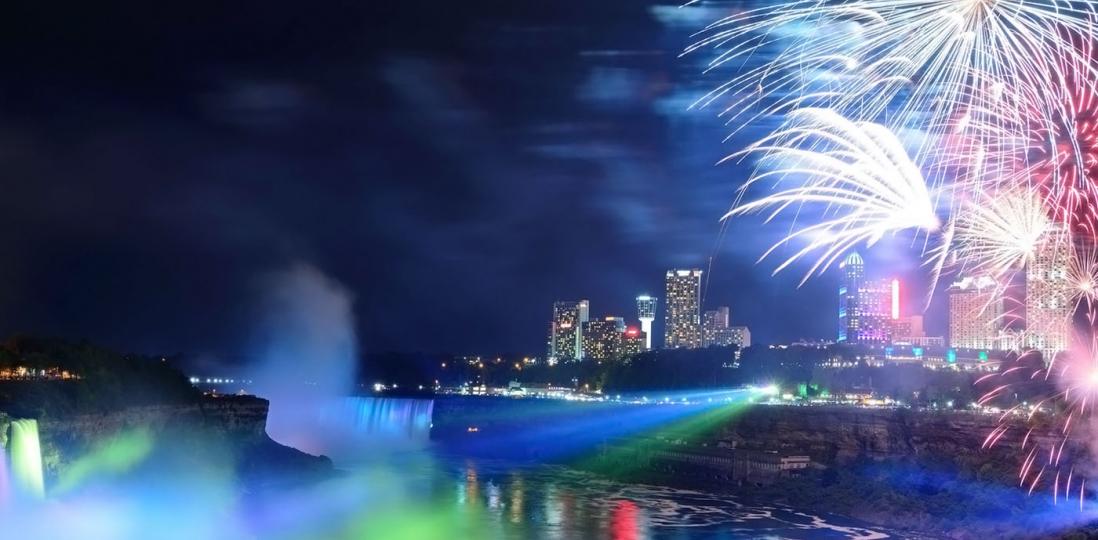 Alessia Cara Live in Niagara Falls
Reading Time:  2 minutes - Niagara Falls Tourism partners with Alessia Cara to bring live music back to Canada's top destination and promote tourism to the city. Alessia Cara, 2018 Grammy winner (Best New Artist) and Ontario-born singer/songwriter, and her band showcase Niagara Falls with an incredible series of live performances at iconic locations within the destination. The video production...
Clifton Hill's Most Viewed TikTok Videos!
Reading Time:  < 1 minute TikTok is a cultural phenomenon taking the 2020's by storm! As one of the most amusing social media platforms, it does it part by staving off boredom and keeping people entertained for hours on end. The pace at which TikToks culture moves is blinding, with so many trends to keep on top of! There are...
Niagara Falls Casinos Now Open
Reading Time:  10 minutes - WE ARE EXCITED TO WELCOME YOU BACK AND THANK YOU FOR PLAYING IT SAFE! Fallsview Casino Resort is now open 24 hours a day, 7 days a week and offerings will include the hotel, gaming floor, slots, electronic table games, select dining establishments, the parking garage and Galleria shops and dining amenities. Table games will...