Niagara Falls Events
Here you will find an up-to-date listing of special Shows, Events, and Festivals within the Niagara region. From the illumination of the Falls to pyrotechnic shows and special comedy acts, visit this page often when planning a fun night out on the town. Full event listings including weekend events, concerts, arts and culture events, free events, club events, film screenings and gallery openings. Comprehensive event listings for Niagara Falls and the Niagara Region.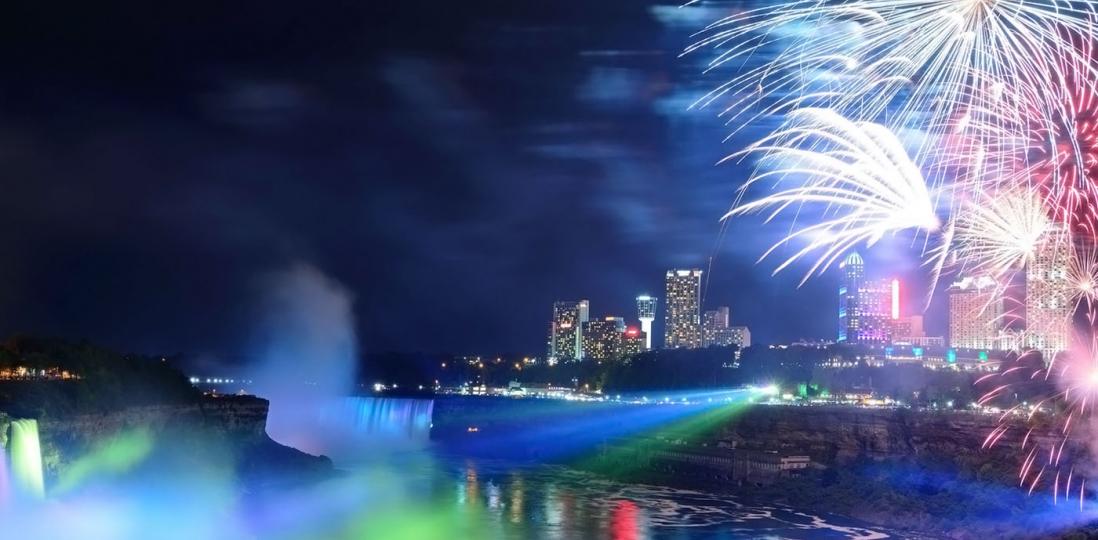 The Clifton Hill Foodie Video Series
Reading Time:  2 minutes - While touring the Street of Fun by the Falls, discovering delectable treats is a very satisfying feat! Fantastic food is frequently served at unexpected places…so why not find the fanciful flavours that are worth travelling for and explore the irresistible offerings found on Clifton Hill's Street of Fun! Instead of mentioning the "best" formal places...
13 for 13 Cultural Festival Canada Games
Reading Time:  2 minutes - Travel across Canada without leaving Niagara The 13 For 13 Cultural Festival is a one-of-a-kind project that has never been carried out by another Canada Games host before, and we are thrilled to invite you to it! Each of Niagara's 13 municipalities will work with one of Canada's 13 provinces or territories to present the...
Clifton Hill's Most Viewed TikTok Videos!
Reading Time:  2 minutes - TikTok is a cultural phenomenon taking the early 2020's by storm! As one of the most amusing social media platforms, it does it part by staving off boredom and keeping people entertained for hours on end. The pace at which TikToks culture moves is blinding, with so many trends to keep on top of! There...