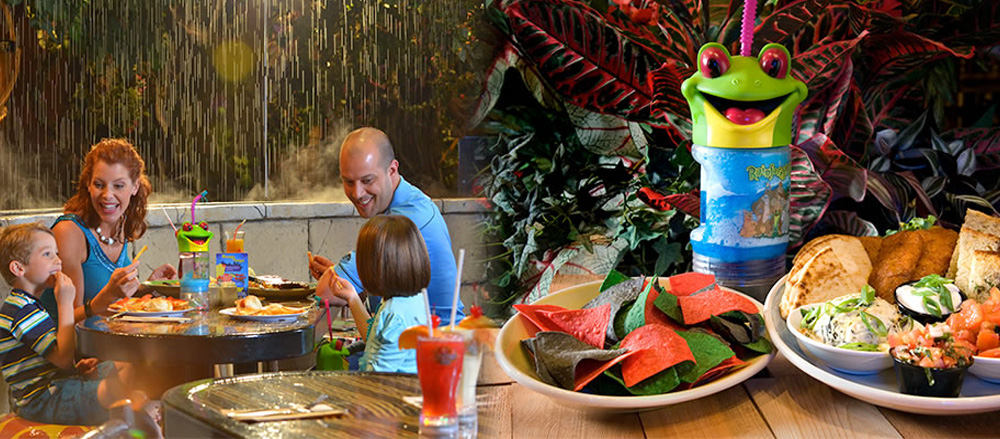 Rainforest Cafe
4915 Clifton Hill, Niagara Falls, ON L2G 3N5
Dinner and a show take on a whole new meaning at the Rainforest Café. A favorite of children and adults alike, your dining experience takes you deep into the heart of a rainforest.
From the time you enter the restaurant under the 80-foot volcano until you finish the last of your delicious dessert, you will be treated to a meal unlike any other.

Surrounded by the sights and sounds of the jungle, you'll be entertained by animatronic gorillas, snakes and elephants. Or peer into the 6000-gallon tank and be amazed by the sharks that swim inside.
As the waterfall cascades in the background, take the time to sample the Rainforest Café's extensive menu of soups, salads, sandwiches and entrees.

Then, you'll be sure to agree that a visit to the Rainforest Café is one of the highlights of any Niagara Falls visit.