The BEST way to experience the fun in Niagara is with the Clifton Hill Fun Pass!
*Choose Dinosaur Adventure Golf or Wizards' Golf
Now only…
Adult $34.95 per person
Child $22.95 per person
Save $30 off individual attractions and conveniently order direct online. Order anytime, online ordering available 24/7, year round. Fun Pass admissions can be used anytime within one year of purchase. Also, get 5 bonus tokens to the Great Canadian Midway. ** please note at this time this will not include a bonus spin on the Skywheel for online purchases.
Buy Now
See The Niagara SkyWheel Video
See The Movieland Wax Museum Video
Movieland Wax Museum of the Stars
A walk through Movieland is a like a walk through entertainment history. You'll see everything from classics like "Indiana Jones" and the "Terminator", to current hits like "Twilight" and "Pirates of the Caribbean"
See The Cosmic Coaster Video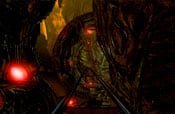 See The Ghost Blasters Video
Ghost Blasters
Located inside the Great Canadian Midway at the bottom of Clifton Hill, Ghost Blasters haunted amusement ride is a delightfully spooky experience for guests looking for thrills and chills. This cool interactive black-light adventure has many different animatronic characters, animated props, and set pieces to bring the ride to life and provide guests with an immersively haunting experience.
See The Zombie Attack Video
Zombie Attack
ZOMBIE ATTACK! Get ready to take dead-aim in this immersive, 6D, multi-sensory adventure! Located in our 36-seat interactive XD Dark Ride Theater — the largest XD Dark Ride in North America — Zombie Attack is apocalyptic in scope and excitement.
See The Dinosaur Golf Video
See The Wizards' Golf Video
Dinosaur Adventure Golf
Dinosaur Adventure Golf is the ultimate Niagara Falls mini-putt adventure! Play through this prehistoric world of enormous dinosaurs and lush vegetation for an exciting and unforgettable mini-putting experience!
Or, experience Wizards' Golf! Step into a magical world and play the most spell-binding Niagara Falls mini-putt! Clifton Hill's Wizard's Golf Mini Putt sends mini golf fans on an incredible glow-in-the-dark adventure.
BIG SAVINGS Save on individual attractions. Get the best deal in Niagara Falls.
CONVENIENT Order anytime, online ordering available 24/7, year round.
BONUS MIDWAY TOKENS Get 5 Midway Game Tokens when you order the FUN PASS.
FLEXIBLE E-Ticket admissions can be used anytime within one year of purchase.
SECURE and SIMPLE Secure payment checkout with printed or mobile screen confirmations.
GIFT THE PASS Any person named on the order with a valid ID can redeem tickets.
Still have questions?
We're here to help…
Do you allow pets in the attractions on Clifton Hill?
Pets are not permitted, with the exception of service animals. Service animals are welcomed in most locations; however, our rides are not equipped or designed for the accessibility or safety of service animals.
Can we substitute or change any of the attractions offered in the Fun Pass?
The pass contents cannot be substituted or changed.
What if I don't want all of the attractions listed in the Fun Pass? Is there a different rate?
The pass contents cannot be adjusted or changed from the package offer. You can purchase individual attractions at the retail rate.
How do we purchase the Fun Pass?
The Fun Pass can be purchased at anyone of the attractions listed in the pass! Or online: click here
Where are the Fun Pass attractions located?
All of the attractions are located on Clifton Hill in Niagara Falls, Canada. Click on our property map section to view.
If we don't visit all of the attractions in one day is the Fun Pass still valid?
Yes, you can use the pass for up to one year after purchase. Also, the pass entitles a single use per attraction.
How long is my pass good for?
Your pass is good for one year from the date of purchase. (Each attraction can be visited only once)
Do I have to use my passes in a certain order?
No. You can visit the attractions in any order that you would like.
Where do I get my tokens?
Tokens can be picked up at the Great Canadian Midway on Clifton Hill.
What do I do if I lose my pass?
Bring your receipt to any of the attractions listed on the pass and we can recover your pass for you.
Can I purchase my fun passes online?
Where can I redeem my online order?
For mobile devices you can redeem at the following location: Niagara SkyWheel Entrance. For printed confirmations, please bring to any of the attractions listed on the FUN PASS and we will provide you with all the items in your order. It is recommended you come to the SkyWheel entrance for quicker service.
Can I use my smartphone to redeem my voucher or do I have to print it?
Yes, you can use your smartphone at the following location: Niagara SkyWheel Entrance. Please ensure that your phone screen is clear and legible.
How can I purchase tickets or passes as a gift?
You can buy as a gift! Any person named on the order with a valid ID can redeem this item. (ie. licence, gov't photo ID, etc.)
Do you offer any discounted group rates?
Group Rates are available for groups of 15 or more. For information and rates call our Group Sales office at 1-800-801-8557 or visit the Group Sales Section.