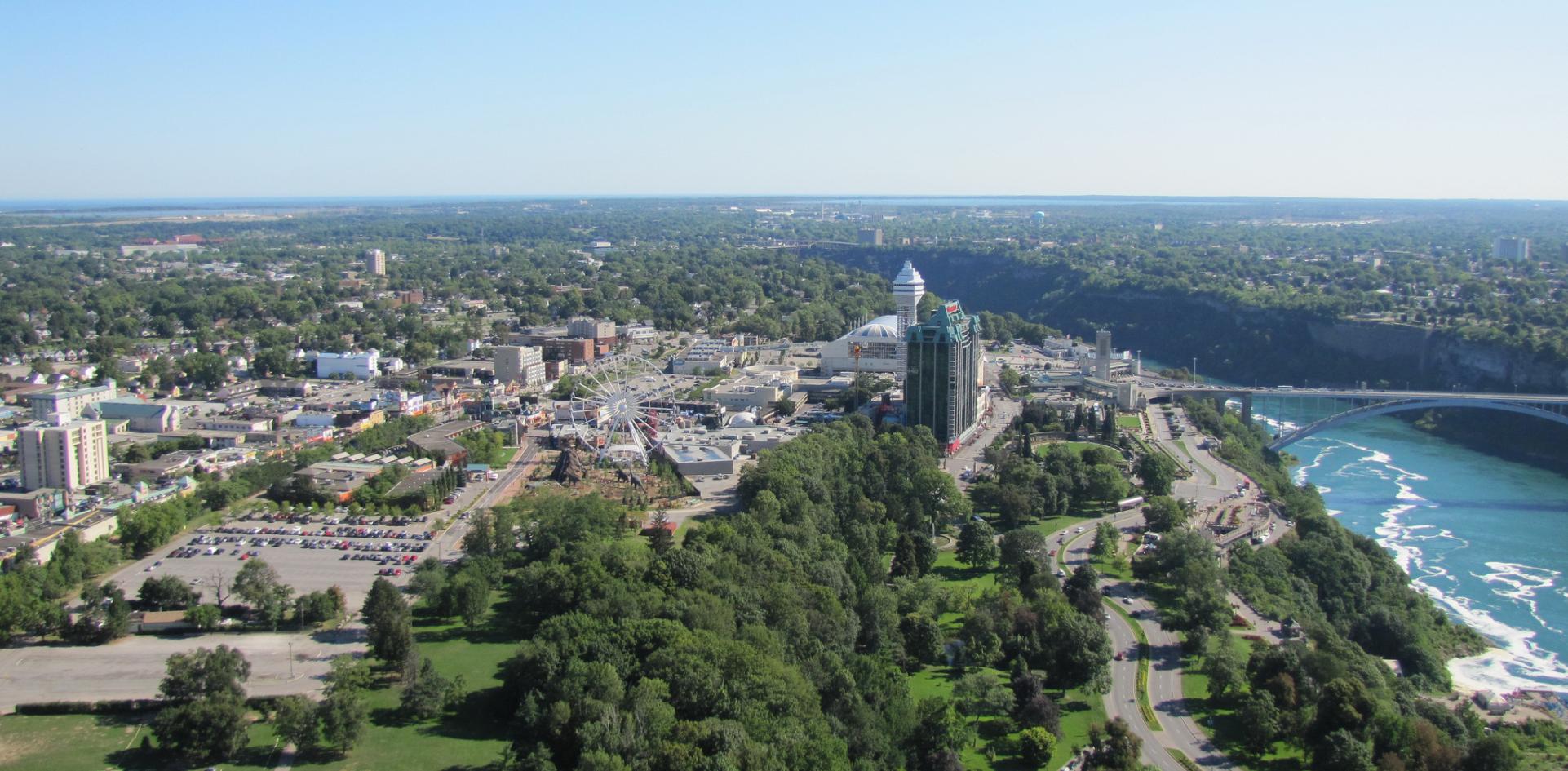 Niagara Falls Trip Planning
A trip to Niagara wouldn't be complete without spending time on Clifton Hill. Clifton Hill is the entertainment hub of the Niagara area, with casinos, shops, and a plethora of fantastic restaurants and interesting attractions. 
Come ride the Niagara SkyWheel, visit Ripley's Believe It or Not, play mini golf, or enjoy a friendly game of bowling or blackjack. You'll find all kinds of excitement on Clifton Hill.

Plan a trip to Niagara and enjoy all that this adventurous area offers: fantastic attractions, excellent restaurants, nightly entertainment, unique shopping, natural beauty, and last but not least the splendor of the magnificent Falls.

Whether young or old, honeymooning or planning a family vacation, Niagara Falls and Clifton Hill gives vacationers the fun and excitement they crave.
The wonders of Niagara and Clifton Hill await you!
 
Accommodations: 
For a list of all accommodations available near Clifton hill, click here.
Brochures:
PDF brochures for hotel, attractions and restaurants can be found in the Brochure Gallery section.
Driving Directions:
Please visit the Maps and Direction section
ATM Locations:
Kelsey's, Courtyard in front of the Niagara SkyWheel, Boston Pizza, Great Canadian Midway links to each location
Form of Payment:
Canadian or American Currency, Debit Cards, Visa, Master Card, American Express, Travelers' Cheques (with proper ID)
Lockers:
Located in the Great Canadian Midway
Lost and Found:
If you notice that you have lost something while you are still here, please return to the last location that you remember having the item. The Team Members will be happy to assist you. If you have already returned home, please call our guest services number 1-800-263-2557. They will direct your call appropriately.
Meals and Snacks:
Kelseys, Boston Pizza, Tim Hortons, Wendys, Spuds, Dippin Dots and more can be found in the Restaurant and Dining Section.
Pets:
With the exception of service animals, pets are not permitted on the attractions or in the food outlets.
Sun Protection:
Wearing hats, applying sun screen and drinking lots of water are recommended on summer days. If you need any of these items, you can find hats and sun screen at Canada Trading and bottled water is available at all food outlets. There are also many air conditioned options; Niagara SkyWheel, Ripley's Believe It or Not! Museum, Movieland Wax Museum, Great Canadian Midway, Wild West Coaster, Ghost Blasters, Strike Rock n Bowl, Wendy's, Tim Hortons, Kelseys and Boston Pizza.
Ride Restrictions:
Clifton Hill attractions appeal to guests of all ages. For height and rider restrictions please check with the cashiers at each location.
Parking:
On-site parking is available. Our parking lot is just past the Niagara Skywheel.
Accessibility
HOCO Entertainment & Resorts is committed to providing accessible customer service to all members of the public it serves. Is there something we could be doing better? Would you like more information regarding Accessibility at HOCO Entertainment & Resorts? We want to hear from you. We offer a variety of ways for you to provide us with your feedback. Please include your contact information, date and time, location, specific concern and any recommendations.
Phone: 905-358-3295 X4782
Email: [email protected]
Mail:
4960 Clifton Hill, 
Niagara Falls, ON. L2E 6S8
Attn: Corey Sparkman, Human Resources Operations Manager.