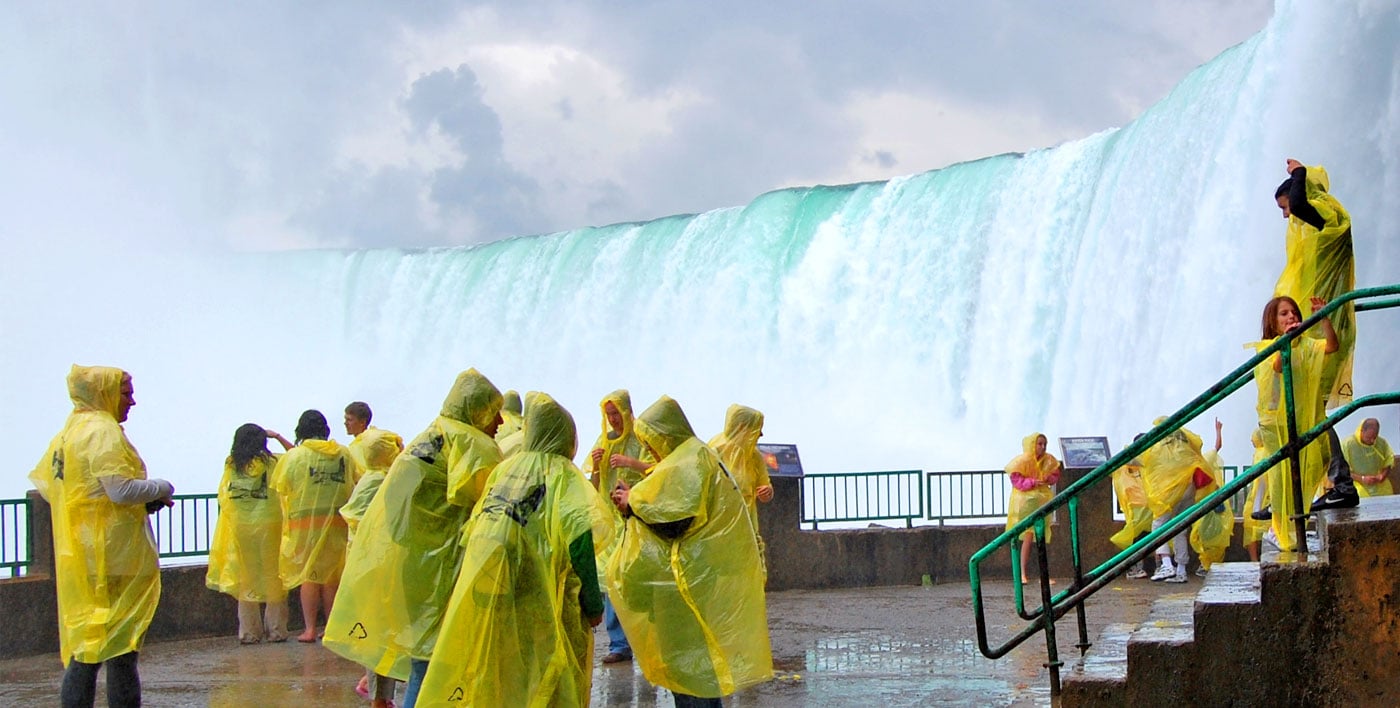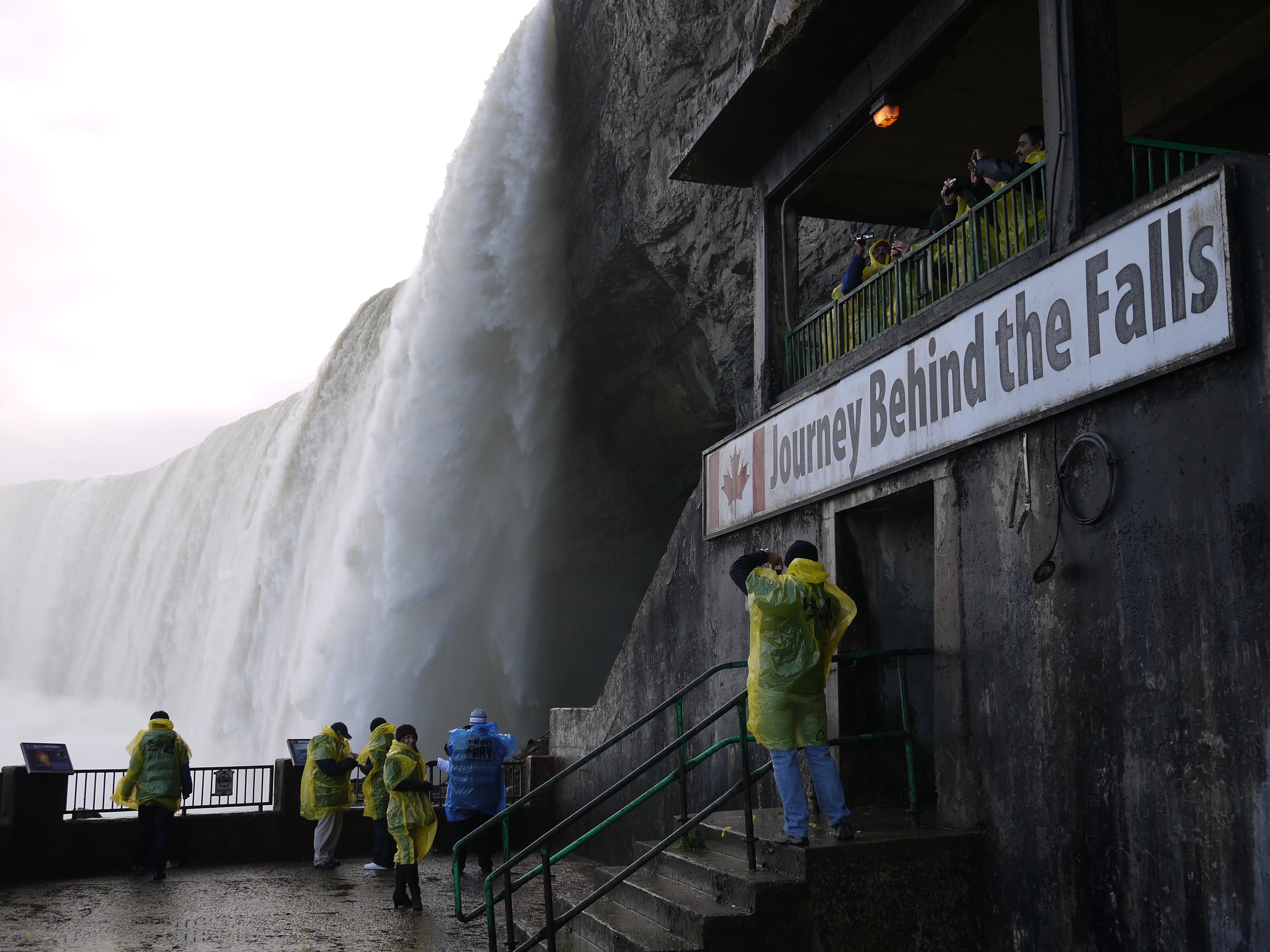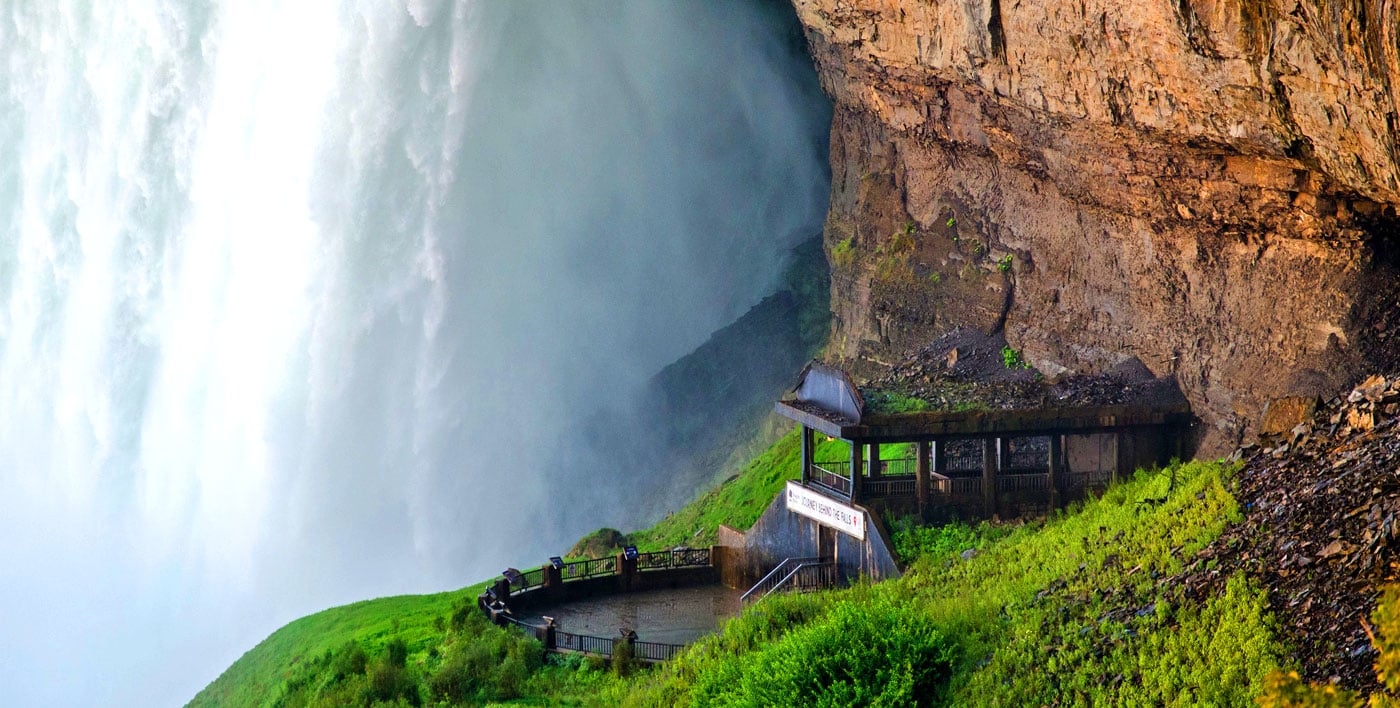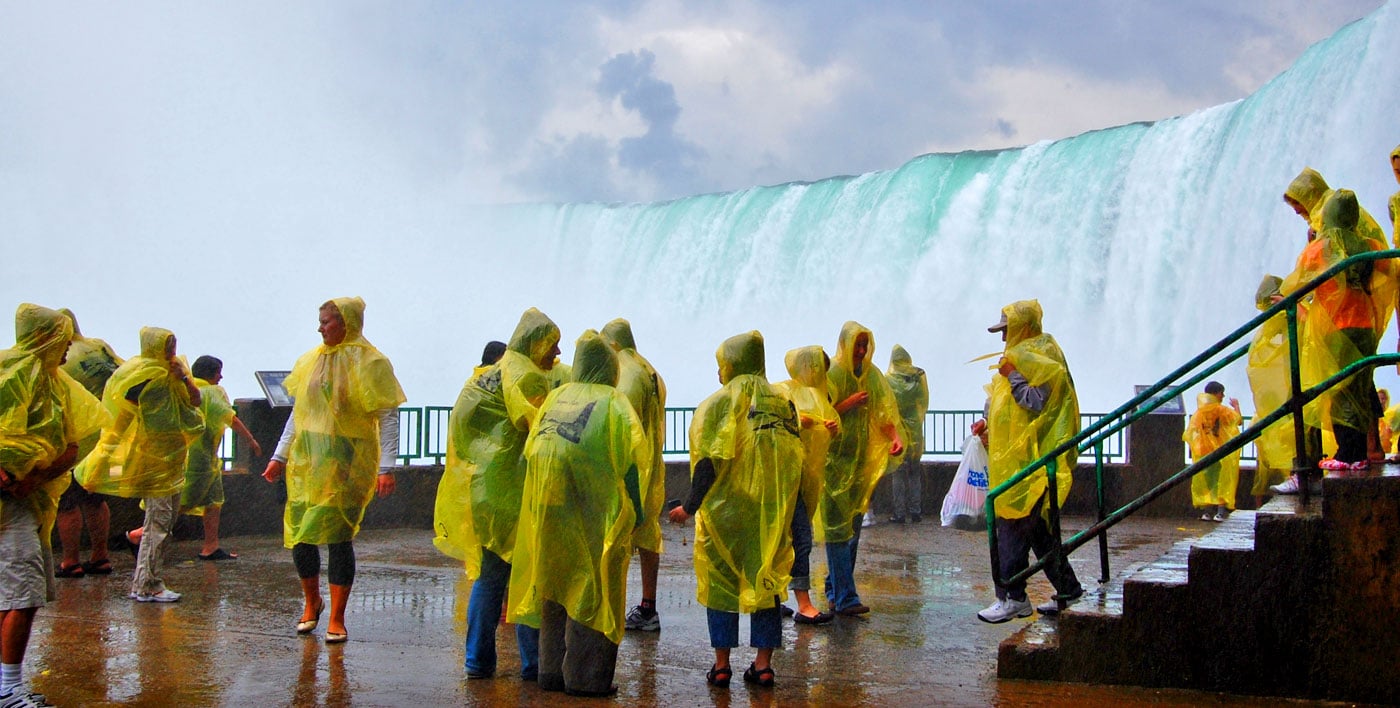 Journey Behind the Falls
6650 Niagara Parkway, Niagara Falls, ON
This is one of Niagara's oldest tourist hot spots. At Journey Behind the Falls you will get the opportunity to descend 150 feet through bedrock to tunnels that will overlook the magic of experiencing the Horseshoe Falls from directly underneath the cascading power above.
Formerly known as the "Scenic Tunnels" until the 1990's, you'll experience the awesome spectacle of one-fifth of the world's fresh water crashing down to the basin below. During summer daylight hours, over 2,800 cubic meters of water thunders over the brink every second, travelling 65 kilometers per hour!
You will be lead to the Cataract Portal and the Great Falls Portal which is located just behind the massive sheet of water. Walk out on to the Upper and Lower Observation Decks for an unbelievable and awe-inspiring view. 
The Journey Behind the Falls is located at the Table Rock Welcome Centre at 6650 Niagara Parkway. Paid Parking is available at the Falls Parking Lot, just across the street, or close-by at our Clifton Hill parking lot.
A souvenir biodegradable rain poncho is provided during peak season to keep you dry from the mist of the Falls. 
*The lower observation deck is closed during the winter months for weather safety and icy conditions. The upper deck, tunnels and viewing portals remain open.
Pricing
2023 REGULAR rate $24/Adult (13+ years),  $16/Child (3-12 years) and kids 2 and under are free
2023 WINTER rate $16/Adult (13+ years),  $10.50/Child (3-12 years) and kids 2 and under are free
HISTORY
In 1903, a tunnel was built behind the Horseshoe Falls with a connecting elevator to transport employees that worked at the power generating station at the base of the Falls. In 1924 an extension was built over 50 metres long under the Horseshoe Falls, and over time additions such as electricity and a protected tunnel lined in concrete was built. 
It wasn't until 1951 that an outdoor observation platform was constructed, and today we have the "Journey Behind the Falls" scenic attraction as it looks today.