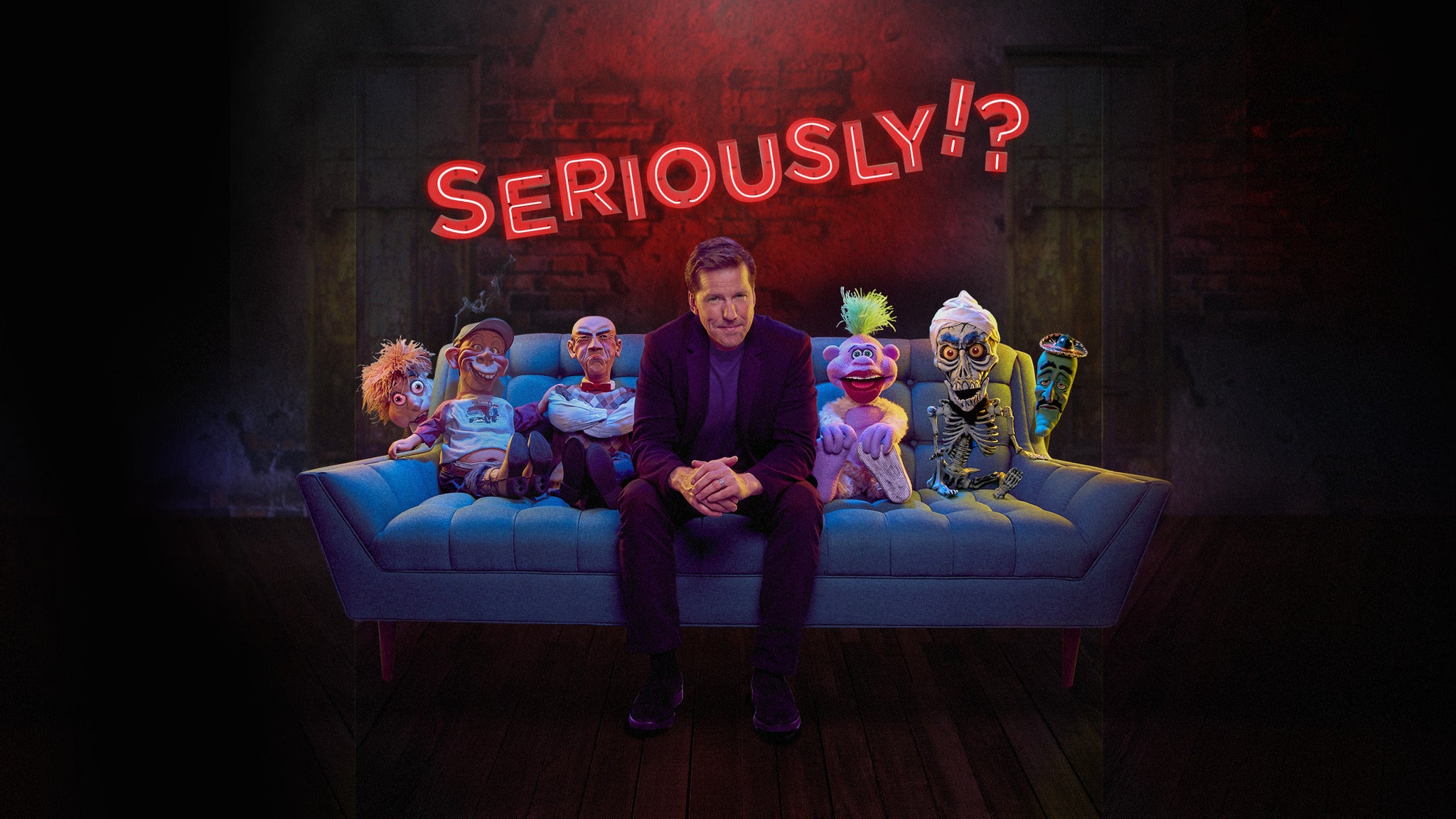 Jeff Dunham
Jeff Dunham: Seriously

Named "one of the most powerful entertainers" by Forbes Magazine, American funnyman Jeff Dunham is best known for his acclaimed ventriloquism and highly popular comedy series including "Arguing With Myself", "Spark Of Insanity" and "The Jeff Dunham Show" as well as appearances on 30 Rock and Dinner for Schmucks.
For more than thirteen years, Jeff Dunham and his delightfully irreverent cohorts, Peanut, Walter, José Jalapeño, Bubba J. and Achmed the Dead Terrorist, have filled arenas across the U.S. and the world with their multiple blockbuster tours. And now, after taking the year off that nobody wanted, the comedian/ventriloquist and the little guys in his suitcase are restarting their much-claimed international tour, "JEFF DUNHAM: SERIOUSLY!?." They'll be playing multiple rescheduled dates crisscrossing North America and Canada, then will soon be adding approximately 50 more cites to include more of North America, plus Europe and the U.K. In addition to his usual cast of irreverent accomplices, "SERIOUSLY!?" includes the newest member of the troupe, "Url", the grandson of Walter who lives online in his parent's basement and knows not much more than what's on his smart phone.
Dunham has built an entertainment empire over years of non-stop touring and performance innovation. With over 11 million followers on Facebook and over 3 million YouTube subscribers, amassing well over a billion and a half views, the comedian/ventriloquist has carved out his own unique space in the comedy world. His accomplishments have led to record-breaking viewership with his standup specials on NBC, Netflix and Comedy Central. His astonishing arena-packing power has put him on par with major music acts such as Luke Bryan and Metallica.
Date: Nov 20, 2022
Time: 3:00 PM - 5:00 PM
Venue: Meridian Centre St Catharines, ON
Important Event Info: Following orders from the Government of Ontario, all attendees of this event are required to be fully vaccinated against COVID-19. In attending the event, you certify and attest that you and all individuals in your party attending the event will abide by the following regulations: All fans must be fully vaccinated against COVID-19 (at least two weeks after final dose) must provide proof of vaccination - either a screenshot or receipt of vaccination. Fans under the age of 12 must be accompanied by an adult with proof of full vaccination. Unvaccinated fans 12 years of age and older will not be eligible for entry. These regulations will apply to all members of your party before they are allowed entry to the event and to any users of the tickets purchased by you. Entry requirements subject to change.