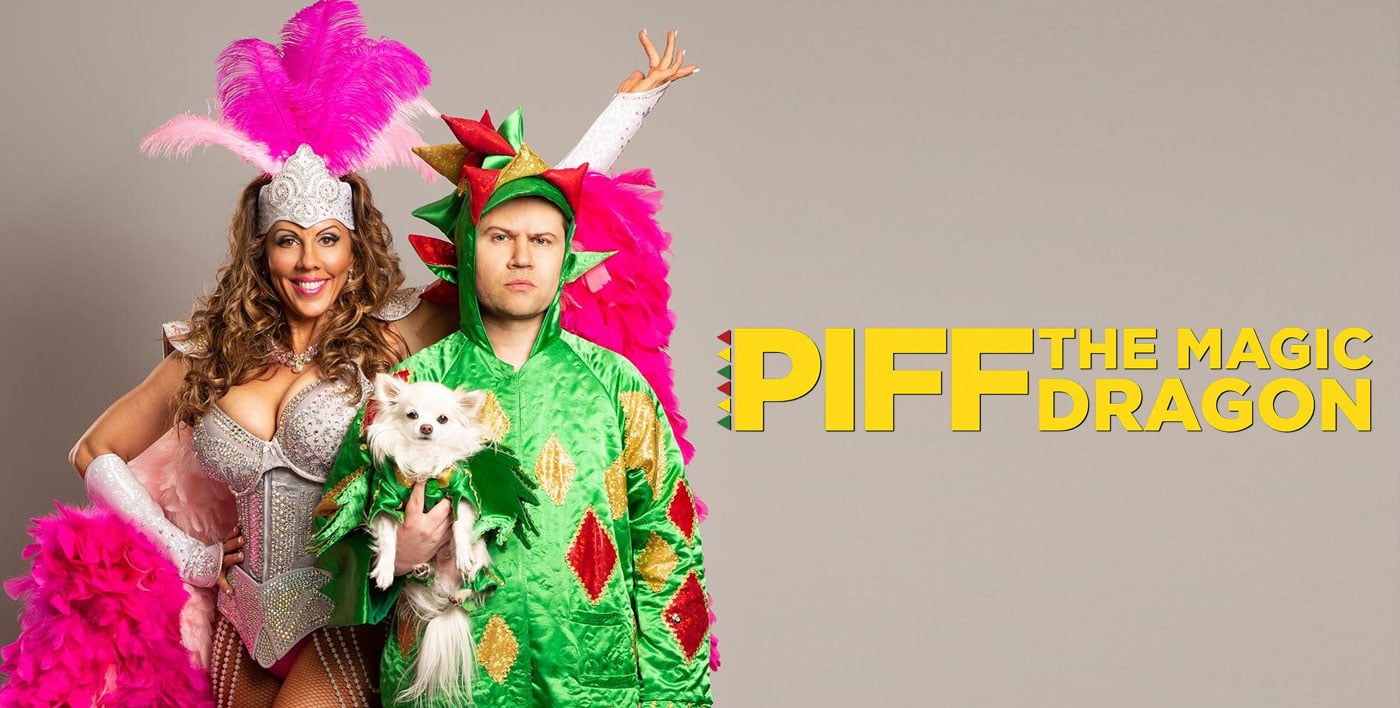 Piff the Magic Dragon
Piff the Magic Dragon at Avalon Theatre
Sunday, May 21st 2023 through Tuesday, May 23rd 2023
Event Dates
May 21 3PM & 7PM
May 22 3PM
May 23 3PM
Piff the Magic Dragon became a household name after his breakout performance on the popular TV show America's Got Talent in 2015. Since then, he has captured the hearts of audiences across America through his thrilling Vegas residency, frequent appearances on network television, and a relentless touring schedule.
Piff's remarkable talent has not gone unnoticed in the entertainment industry. In fact, he was recognized as one of Variety's Top Ten Comics to Watch, and in 2019, he won the Best Comedian, Best Magician, and Best Headliner categories at the prestigious Best of Las Vegas Awards.
Of course, no discussion of Piff's act would be complete without mentioning his furry companion, Mr. Piffles. This little Chihuahua, who was rescued and trained by Piff himself, has become an integral part of the duo's performances. Mr. Piffles has undergone some incredible feats of magic, including being levitated, laminated, shackled in a straitjacket, and even shot out of a cannon.
Overall, Piff the Magic Dragon and Mr. Piffles have truly captured the imaginations of audiences everywhere with their unique blend of magic, humor, and showmanship. Their incredible talents and amazing chemistry have made them a must-see act for fans of all ages.