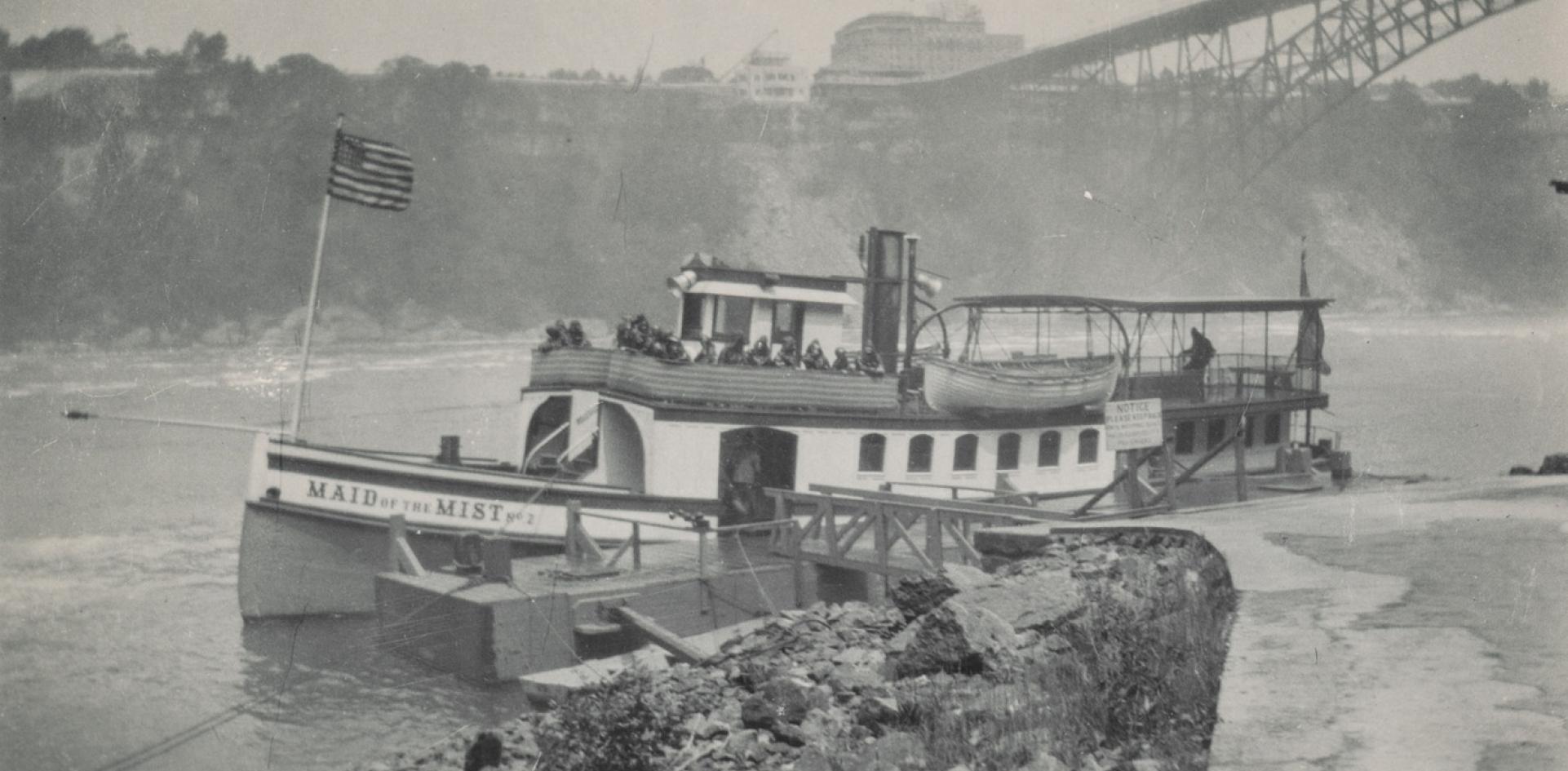 Niagara Falls History - Explore Canada's History
Niagara Falls has a long and deep history with tourism and the Falls. Two of today's popular tourist attractions, the Maid of the Mist, and Journey Behind the Falls were developed between the 1820's and 1850's.
Journey Behind the Falls was inspired by a group of daring individuals who climbed down the side of the gorge around Table Rock until they eventually found a 150 foot passageway where they could walk behind the Falls. In the 1820's a prominent attraction was created around this experience; an attraction that still attracts thousands of tourists each year.
The famous Maid of the Mist has been coasting upriver since 1848. For over 150 years, people have been enjoying the unique, yet safe experience of boating close to the Falls.
Clifton Hill's History
Niagara Falls and Clifton Hill are steeped in history that dates back to the 1782. Clifton Hill got its name from Captain Ogden Crieghton (a British Army officer) who named the settlement "Clifton" after a town in England, but it wasn't until 1812 that Niagara Falls and Clifton Hill became known as a tourist attraction.
By the 1820's there were three hotels, the most popular being the Clifton House which was located at the foot of Clifton Hill where Oakes Garden Theatre is now.
Niagara Falls and Clifton Hill have a fascinating history. To learn even more choose some of the following links, where you read about Niagara Falls' heritage, Niagara daredevils and much more.