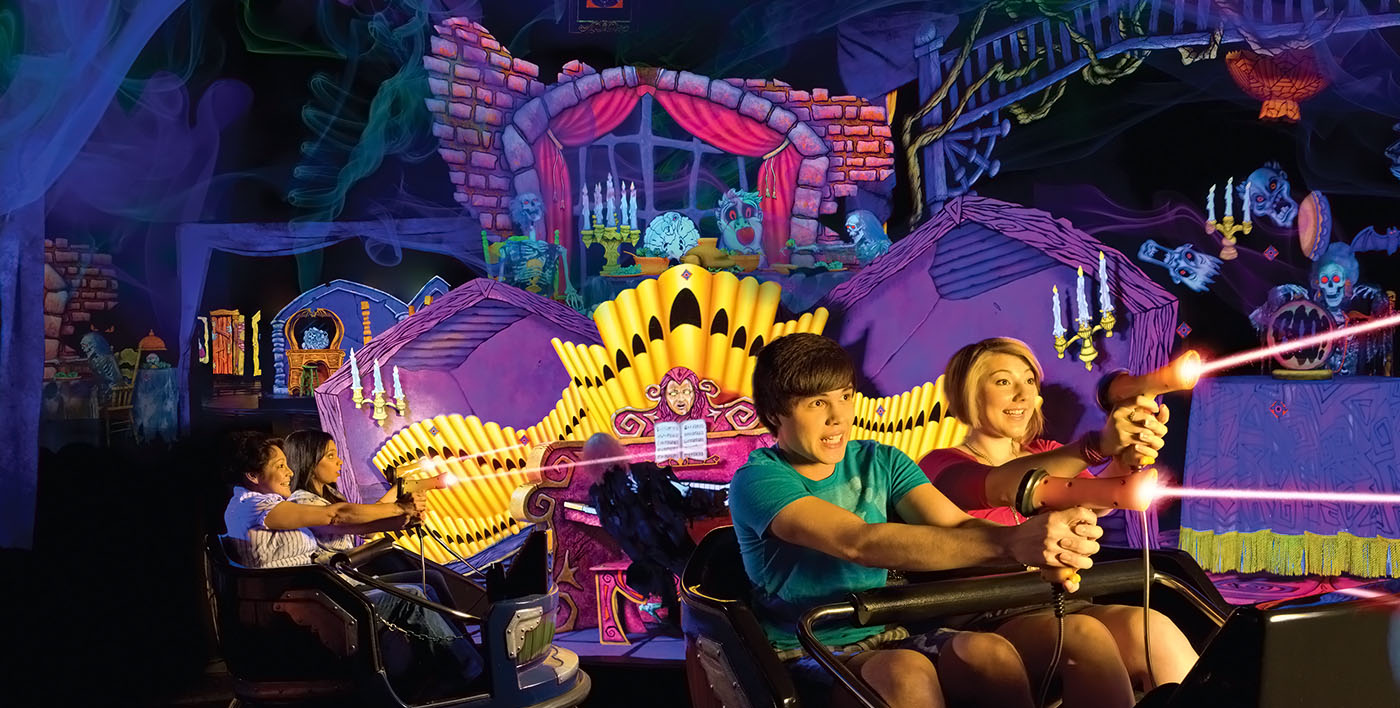 Ghost Blasters
4848 Clifton Hill, Niagara Falls, ON L2E 6S8
Ghost Blasters: Hours
Located inside the Great Canadian Midway at the bottom of Clifton Hill, Ghost Blasters haunted amusement ride is a delightfully spooky experience for guests looking for thrills and chills. This cool interactive black-light adventure has many different animatronic characters, animated props, and set pieces to bring the ride to life and provide guests with an immersively haunting experience.
The adventure begins when you enter Bleakstone Manor where you're confronted by an army of ghosts, skeletons, ghouls and goblins riding from room-to-room in velvety black-light darkness. Luckily, you will be equipped with a laser gun to blast away the frightening phantoms popping out from every crack and crevice. If you're up for the challenge, you can compete for the highest score by blasting the most ghosts.
Each car holds two people, so you can enjoy the ride with a friend or parent; or you can ride alone as long as you're at least 42" tall. Click the "Buy Tickets" button above to purchase tickets.
Have any questions? Call 905-358-3676 for hours of operation, ticket prices and other helpful information.