Niagara Falls Attractions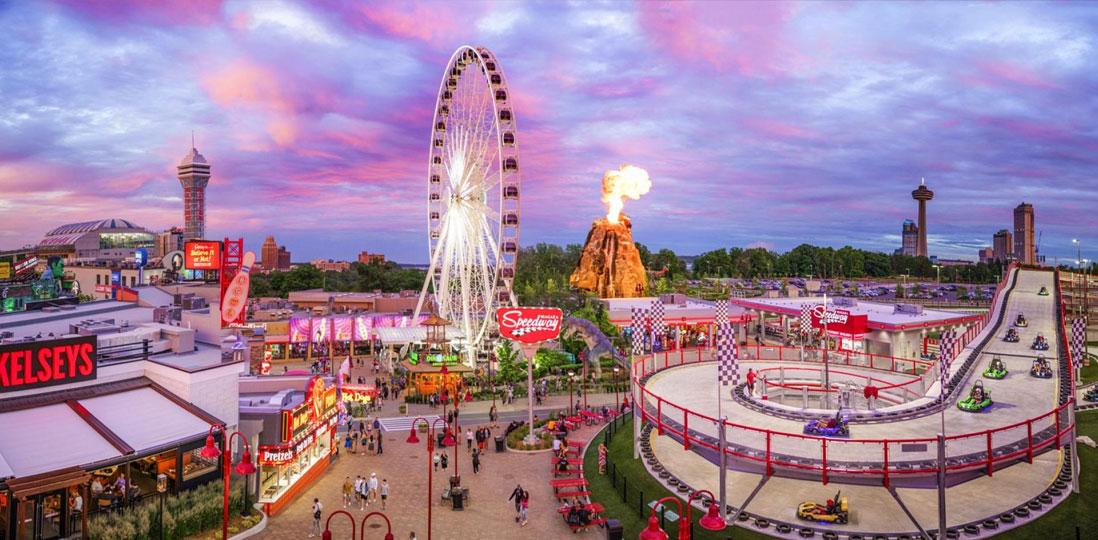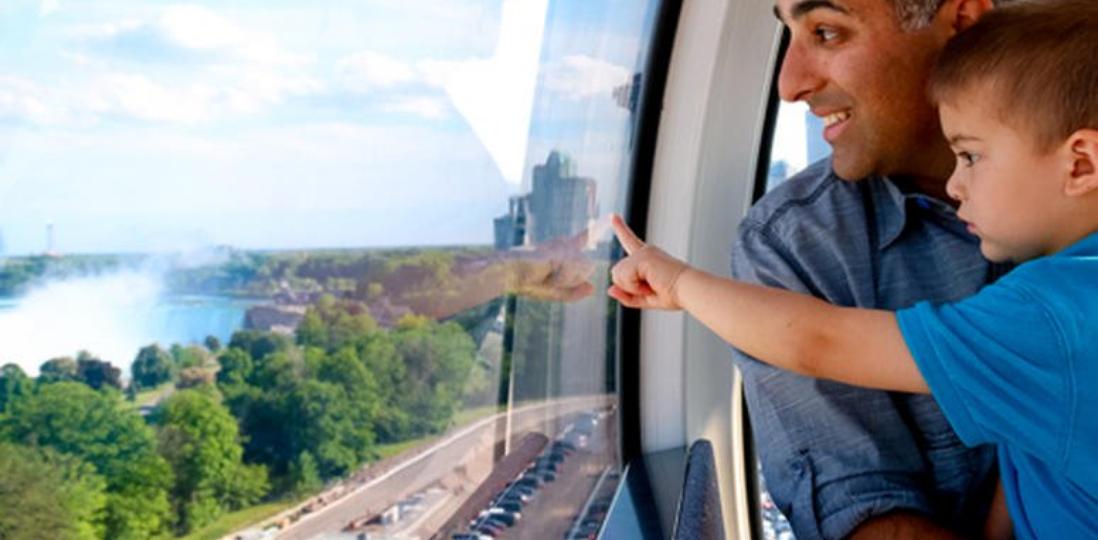 The Best Niagara Falls Attractions!
Is your family ready for a fun and exciting weekend with Niagara Falls' top attractions? If so, you'll find many exciting points of interest on Clifton Hill like: the amazing American and Horseshoe Falls, Niagara SkyWheel, and more, putting you in the heart of entertainment land. Clifton Hill is home to top Niagara Falls attractions for everybody! Whether you are visiting the Falls with your family, your friends, co-workers or a sweetheart, Niagara Falls and Clifton Hill offer attractions for every age. 
Clifton Hill's world famous street of fun by the Falls, the abundant beauty of Niagara Parks and the wealth of internationally acclaimed wineries in the region: these are just a few of the reasons millions of visitors flock to the Niagara Falls every year. Take advantage of experiences that are uniquely Niagara, like braving the mighty Falls on a boat tour or getting to know nature at Niagara's most breathtaking parks. History buffs can enjoy the many historical sites and museums and thrill seekers can take a ride on one of the many Niagara Falls attractions on Clifton Hill. And the fun doesn't stop when the sun goes down: check out a show at Greg Frewin Theatre or try an up close tour of the Falls with Niagara City Cruises for an adventurous end to an already fun-filled day.
It doesn't matter if you're visiting the area for a few hours, a few days or a few weeks, Niagara Falls attractions create memories that will last a lifetime — and when you book with us, you can experience the Falls for a deal of a lifetime, too!
Before planning your next vacation, check our packages and deals to save money. Whether you're planning a family getaway, birthday party or dining out, these value-added packages will get you into the best Niagara Falls attractions and restaurants at a great price!
The Clifton Hill Fun Pass is the BEST way to enjoy all the fun in Niagara! Order online for the best value!
There are so many things to do on Clifton Hill that a single day will not be enough — but it's a good start! Best of all, the finest Niagara Falls attractions are within walking distance of the Falls themselves. For even more savings on some family favourites, check out the Clifton Hill Fun Pass and save big on popular Niagara Falls attractions!
Frequently Asked Questions:
What are the individual prices for Clifton Hill's Attractions?
What are the hours for Clifton Hill's Attractions?
Where are Clifton Hill's Attractions located?
Where is the best place to park for Niagara Falls Attractions?
Does it cost anything to see the Falls?
No, there is no cost. The Falls is in a public location and can be accessed for free anytime, all year round. See a live view with the Niagara Falls cam.
How will the weather be when I visit Niagara Falls?
Are the Falls turned off at Night?
No, though the flow is reduced to 50,000 cubic feet per second from 100,000 cubic feet per second.  
What time do the lights of Niagara Falls come on at night?
Have a Cheerful Holiday Season on Clifton Hill
Reading Time:  3 minutes - Join the holiday festivities on Clifton Hill! A key player in Niagara Falls Tourism, the Clifton Hill promenade invites visitors beyond the summer season, offering year-round attractions. Don't limit it to just a warm-weather escape; Clifton Hill boasts numerous indoor activities, promising a comfortable and enjoyable experience in colder months. Discover the reasons why Clifton...
PD Day Niagara Falls: Friday, November 24th
Reading Time:  3 minutes - Local elementary schools get a well-deserved break with a PD Day this Friday, November 24th, 2023. While the weather might be on the cooler side (a forecasted high of 3°C), there's a wealth of options to fill the day with FUN this week! Curious about all the kid friendly activities? Our list below has everything...
Give the Gift of Fun, Get Fun Passes at Costco
Reading Time:  2 minutes - Stop by a Costco Warehouse to get a HUGE deal on our Clifton Hill Fun Pass! Costco Fun Passes can be used directly at any of the Clifton Hill attractions listed on the card! They are an awesome deal for your next Niagara vacation or could be an amazing winter holiday gift for all your...