Niagara Falls Illumination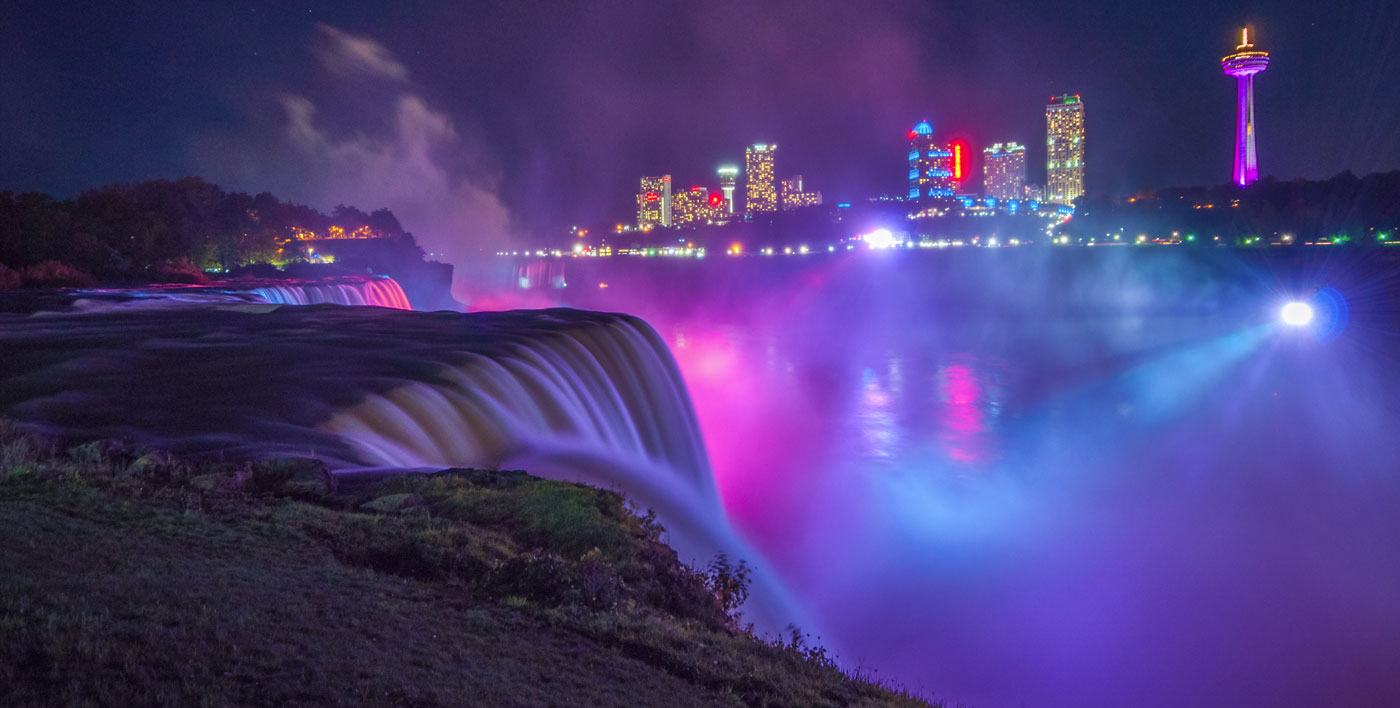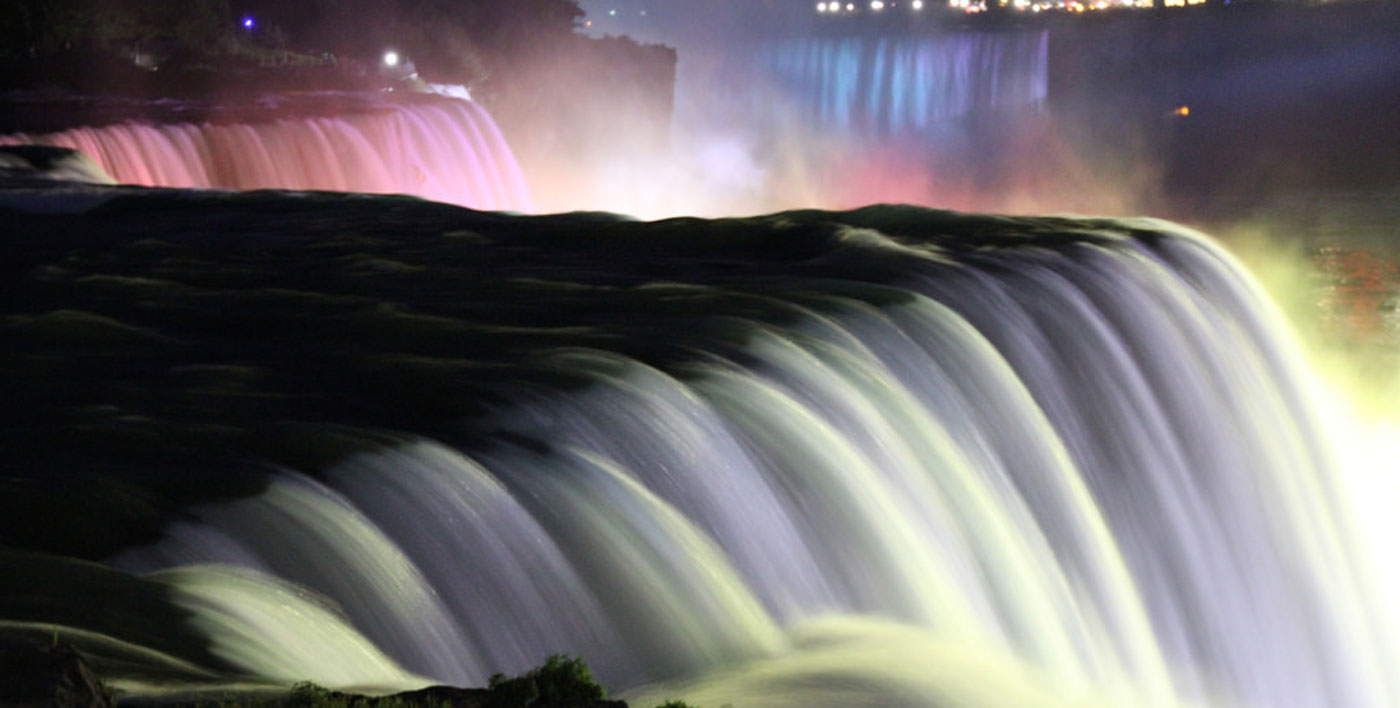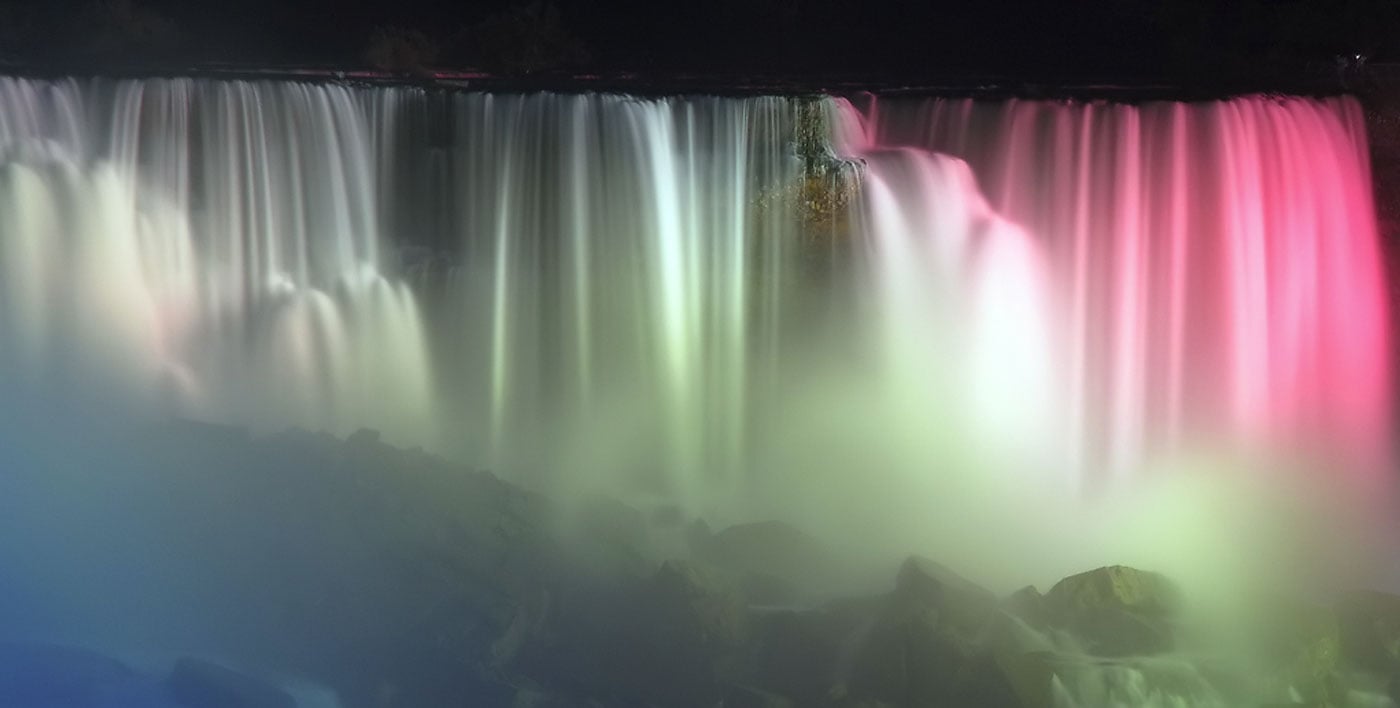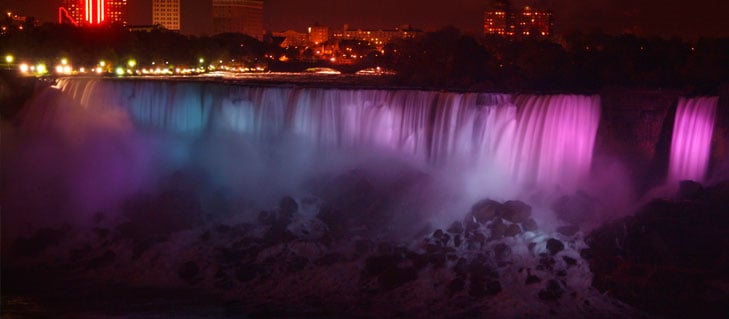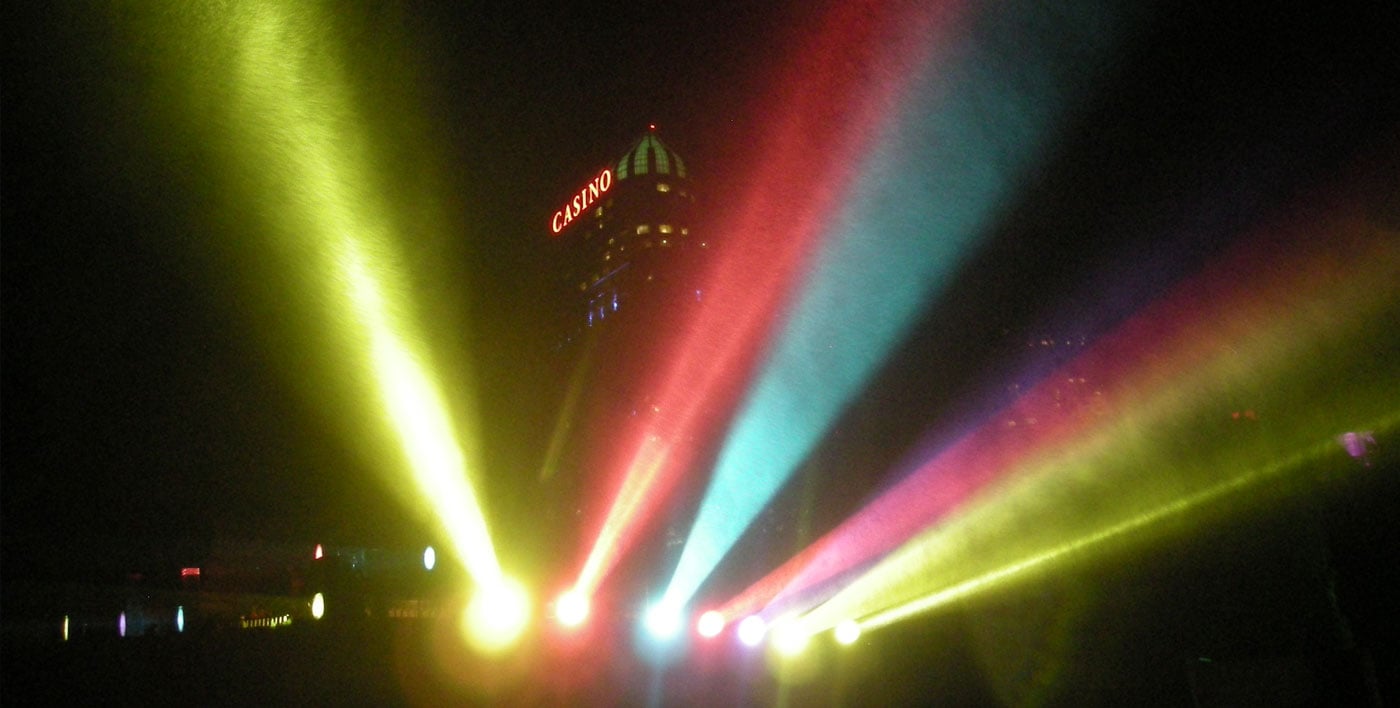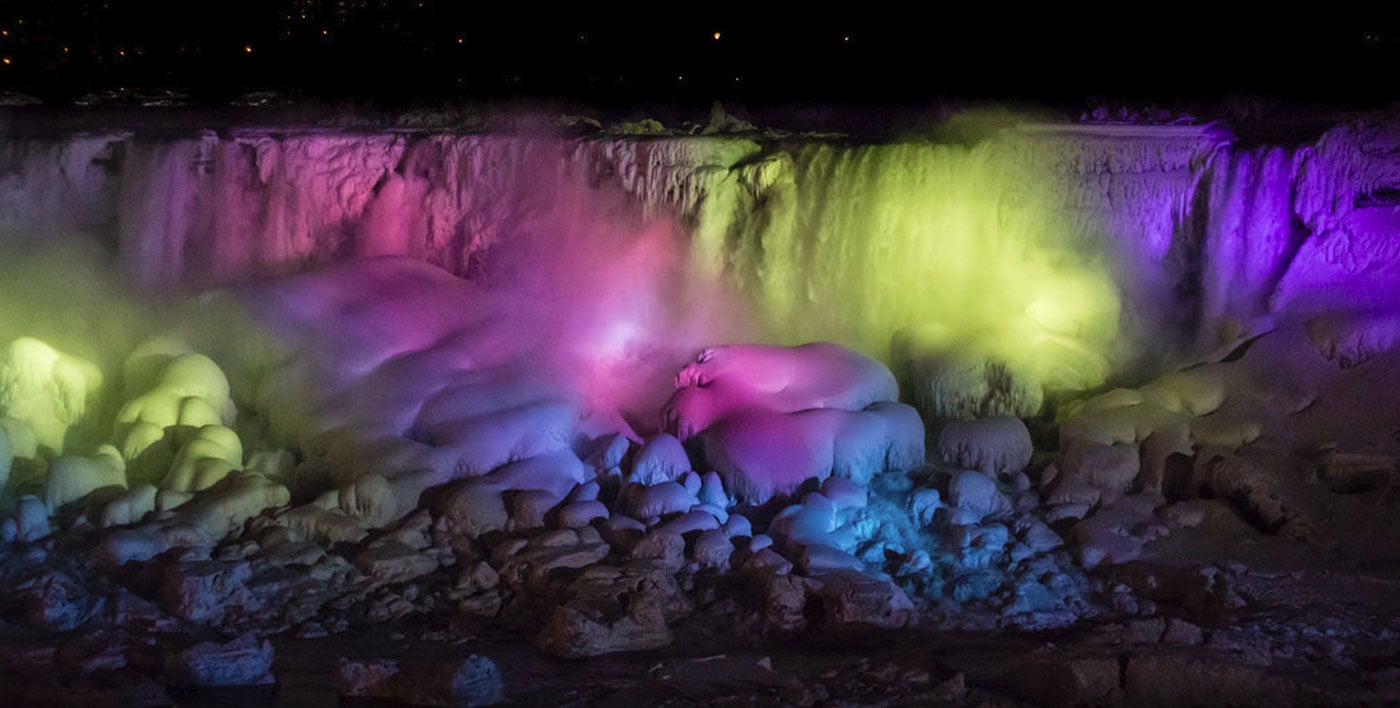 Enjoy the Niagara Falls Illumination Board's enhanced falls illumination!
The illumination of Niagara Falls was first made permanent in 1925 with 24 carbon arc searchlights. In 1974, a major enhancement replaced the lights with a new Xenon system, which received minor updates in 1997. Now almost 20 years later, the Niagara Falls Illumination Board is excited to showcase the new LED lights. The $4-million revitalization project uses the latest technology to light the Horseshoe and American Falls. This new lighting will provide over twice the current brightness and a wider range of colours allowing for a full palette of colour combinations that wasn't available in the past. The new, energy-efficient system will also use 82% less power than the previous Xenon lights.
Every evening beginning at dusk the Falls are lit in the colours of the rainbow - don't miss the unmatched beauty of the Falls at night!
Illumination of the Falls has been Financed and Operated by The Niagara Falls Illumination Board since 1925.
 
NIAGARA FALLS ILLUMINATION SCEDULE CALENDAR
The Niagara Falls Illumination Board offers special illuminations for charitable and not-for-profit organizations. These groups can submit requests here.

NOTE: Illumination times are approximate and subject to change according to light conditions.

HISTORY OF THE ILLUMINATION OF NIAGARA FALLS
Lighting the Falls to allow visitors to enjoy the beauty of the mighty Niagara even at night, was first attempted more than 140 years ago. In 1860, a spectacular illumination of the Falls celebrated a visit by the Prince of Wales. About 200 coloured and white calcium, volcanic and torpedo lights were placed along the banks above and below the American Falls, on the road down the bank of the Canadian side of the gorge and behind the water of the Horseshoe Falls. The lights were called Bengal lights and were the kind used at sea to signal for help or give warning.