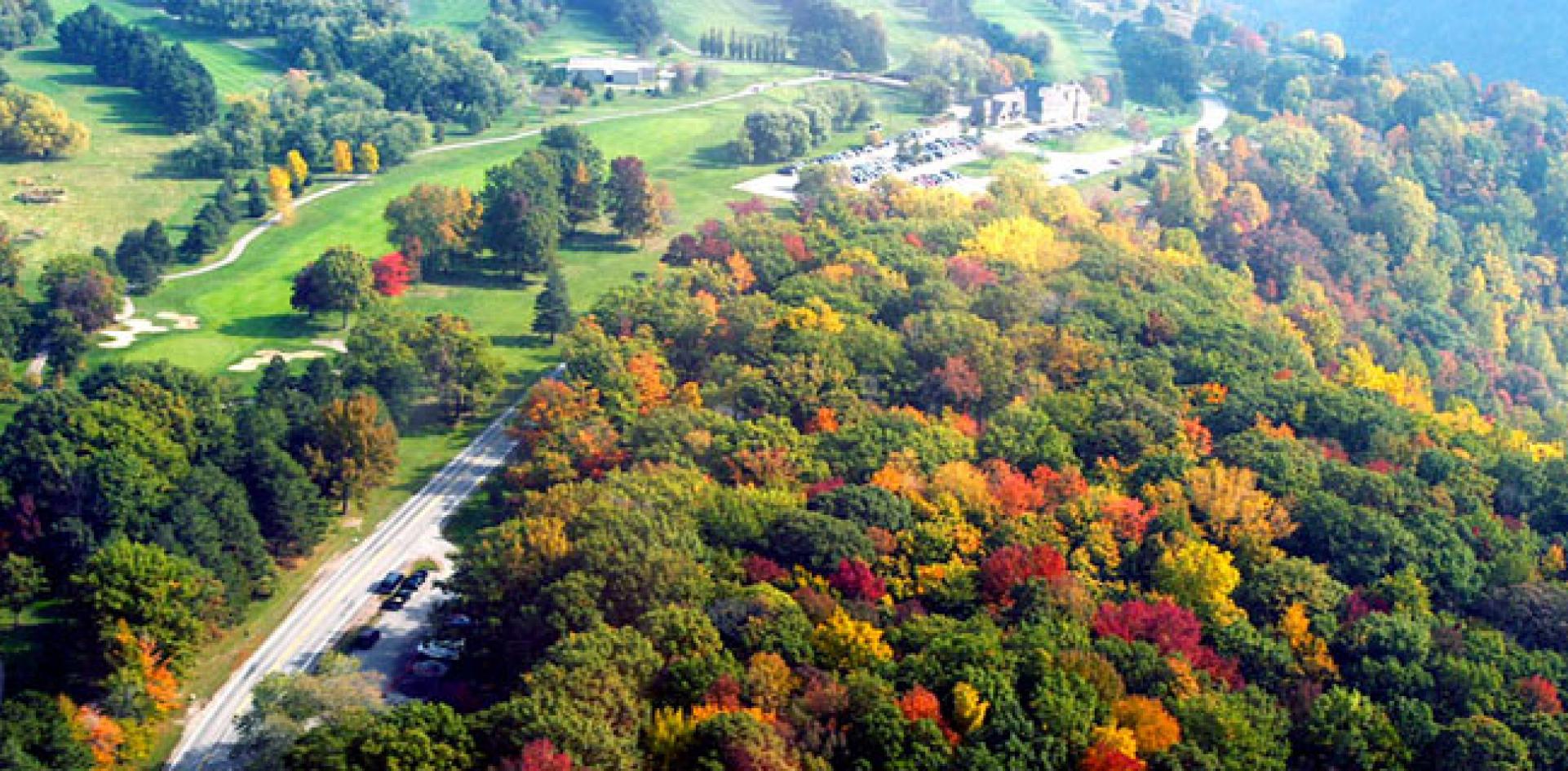 Niagara On The Lake
Explore Niagara even further...by taking a scenic drive along the Niagara Parkway and discovering Niagara on the Lake.
Niagara on the Lake is a well-preserved 19th century village loaded with charm! You can drive or bike through the area, which includes luxurious wineries, quaint boutiques, restaurants, and bed and breakfast hotels.
Take a trip along the Niagara Escarpment, visit the Fort George Historic Site, or stop and take pictures from the gazebo at Queen's Royal Park. Step back in time and take a horse and carriage ride, or book a white-water adventure aboard the Whirlpool Jet Boat Tours.
Along the scenic Niagara Parkway are many fruit orchards and vineyards with a few large retail barns to check out. Parkway Orchards is a place to pick up some fresh fruits from their farm or buy some fantastic home baked goods. Their retail shop offer gifts, teas, honey, syrups, jams, baked goods, ice cream, sandwiches and drinks. 
Catch a play in Niagara-on-the-Lake at the Shaw Festival Theatre, producing the works of Bernard Shaw and Shavian playwrights. The Festival Theatre is a beautiful proscenium-arch theatre that seats 856, featuring a Café and a retail shop that sells theatre memorabilia and the work of theatre and Niagara artisans.
In Queen's Royal Park is a beautiful gazebo which draws in thousands of visitors each year. It overlooks the Niagara River, and tourists and travelers from around the world flock here for romantic pictures with their loved ones.
Along the Niagara Parkway is RiverBrink Art Museum, a popular tourist destination in Queenston. It is home to a unique collection of over 1,400 artworks and artefacts by Canadian and international artists, assembled by Samuel E. Weir. Completed in 1970, the building features Georgian-style architecture, including a mansard roof and gabled windows. It served as Weir's country residence, and was converted into an art museum following his death in 1981.
The surrounding region enjoys a comparatively mild climate thanks to the adjoining lakes, and excellent soil for fruit production, for which it has become one of Canada's centres. In particular, NOTL has grown into a major viticultural region. Visitors flock to dozens of nearby wineries, including those making the world's largest volumes of ice wine. The town is also known for its gardens, art galleries, antique shops, and golf courses. There are many hotels, inns, bed and breakfasts, vacation rentals and spas in the area.
Location shooting
Several popular films and TV shows have been shot on location in the NOTL Old Town, including:
When Michael Calls, also released as Shattered Silence (1972), which starred Michael Douglas, Ben Gazzara and Elizabeth Ashley
The Dead Zone (1983), which starred Christopher Walken, Martin Sheen, Brooke Adams and Tom Skerritt
Samuel Lount (1985)
The Experts (1989), which starred John Travolta, Arye Gross and Kelly Preston
Trapped in Paradise (1994), which starred Nicolas Cage, Dana Carvey and Jon Lovitz
The Ref (1994), which starred Denis Leary, Judy Davis and Kevin Spacey
Canadian Bacon (1995), which starred John Candy, Alan Alda and Rhea Perlman
That Old Feeling (1997)
An All American Fairytale (2001)
Amelia (2009), which starred Richard Gere, Hilary Swank, and Ewan McGregor
Take a step back in time to this quaint little town with such historical significance. From famous battles that took place here for the defense of Canada, to a stop on the Underground railroad on the way to freedom for black Americans many years ago, Niagara-on-the-Lake is rich with knowledge and diverse history.
Niagara on the Lake is a popular location for weddings due to its ambience and natural beauty.
5 Awe-Inspiring Places To View Fall Colours In Niagara
Reading Time:  2 minutes - Niagara is renowned for its stunning autumnal foliage. Here are 5 locations in Niagara where you may see all the breathtaking orange, yellow, red, and brown Fall colours. It comes to life every year with such incredible splendour! Dufferin Islands Dufferin Islands is a popular, quiet and secluded park located just south of the Horseshoe...
Niagara Antiques: Where To Go To Find Hidden Treasures
Reading Time:  8 minutes - The euphoria of finding buried treasure in an ocean of relics is one of the best ways for couples to spend the afternoon in Niagara. On your penny-pinching path of reclamation you will gain both some historical insights along with a few extra dollars in your wallet. The local region is full of great vintage shops, and if you are a collector...
Niagara Distilleries to Tour and Taste
Reading Time:  6 minutes - We've grown acquainted with supporting local businesses and most appreciate how it enriches connections within the community. We tend to cherish our local wineries much like our favourite sports teams. Now Niagara distilleries are getting their fair shake. Niagara is well-known for its wine, but the local distillery scene is equally authentic and impressive.  ...