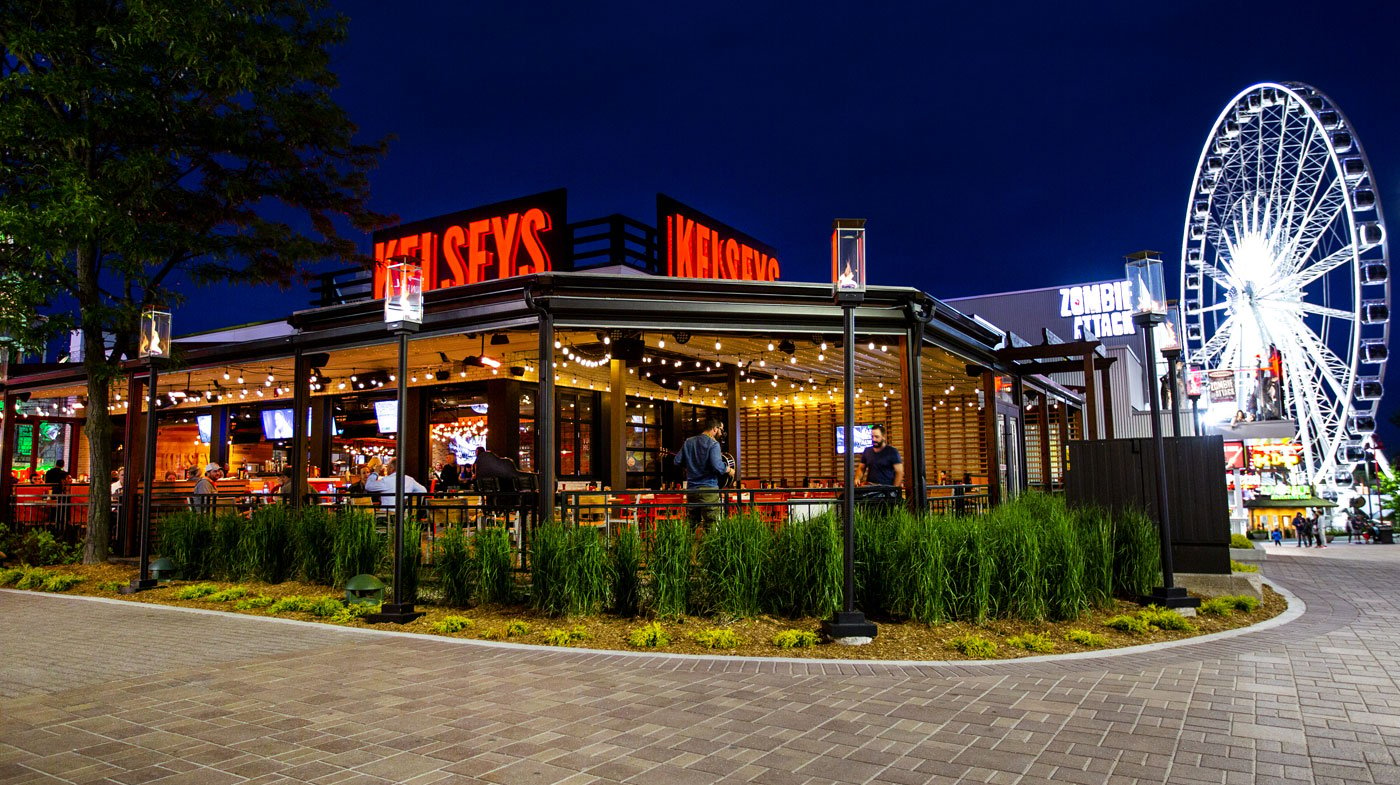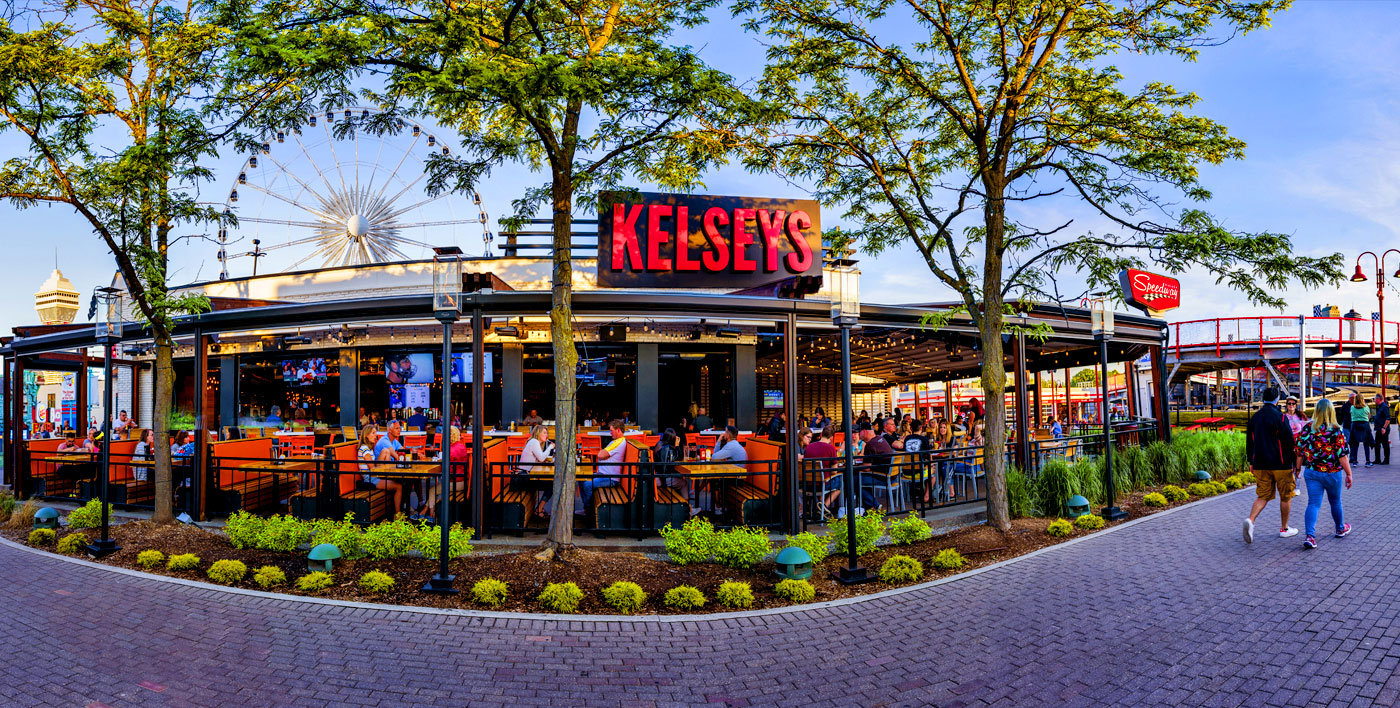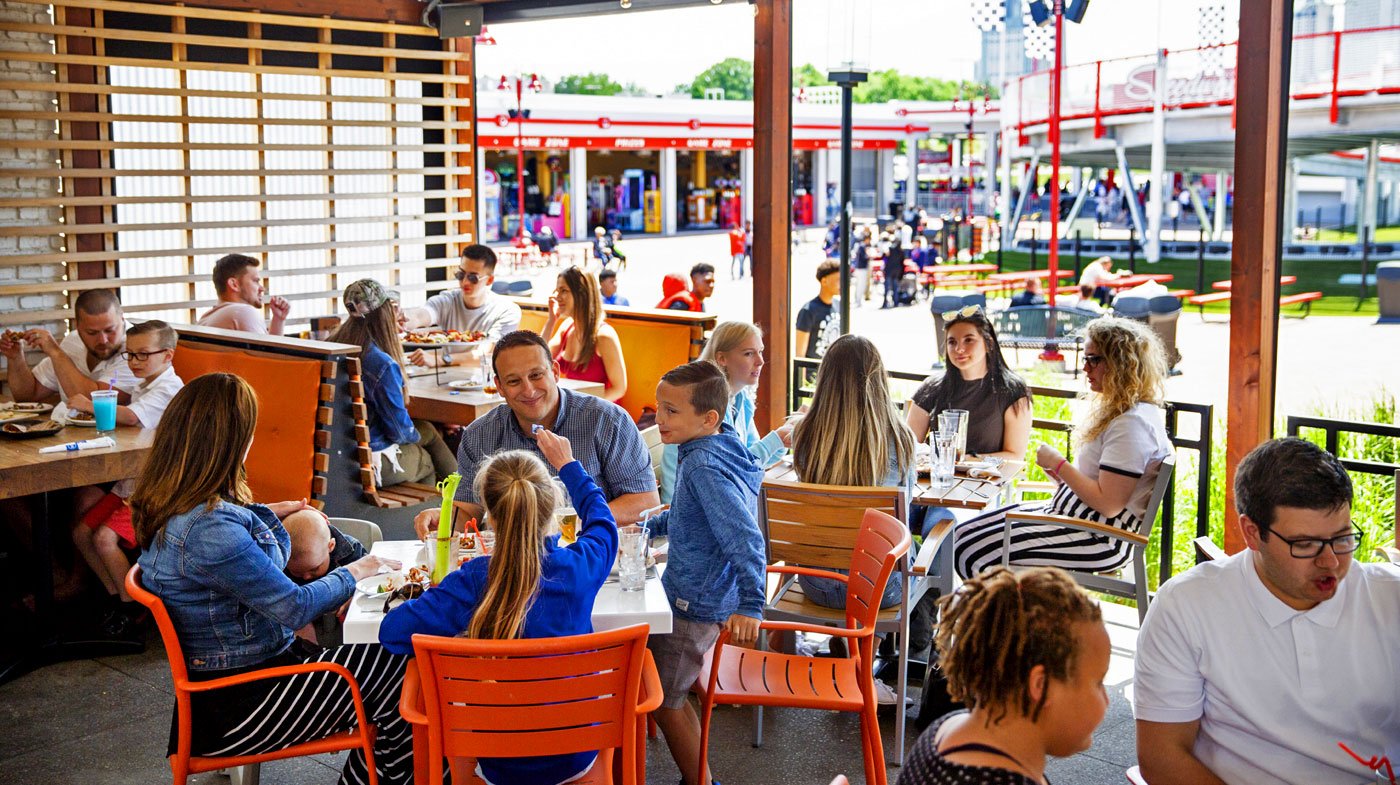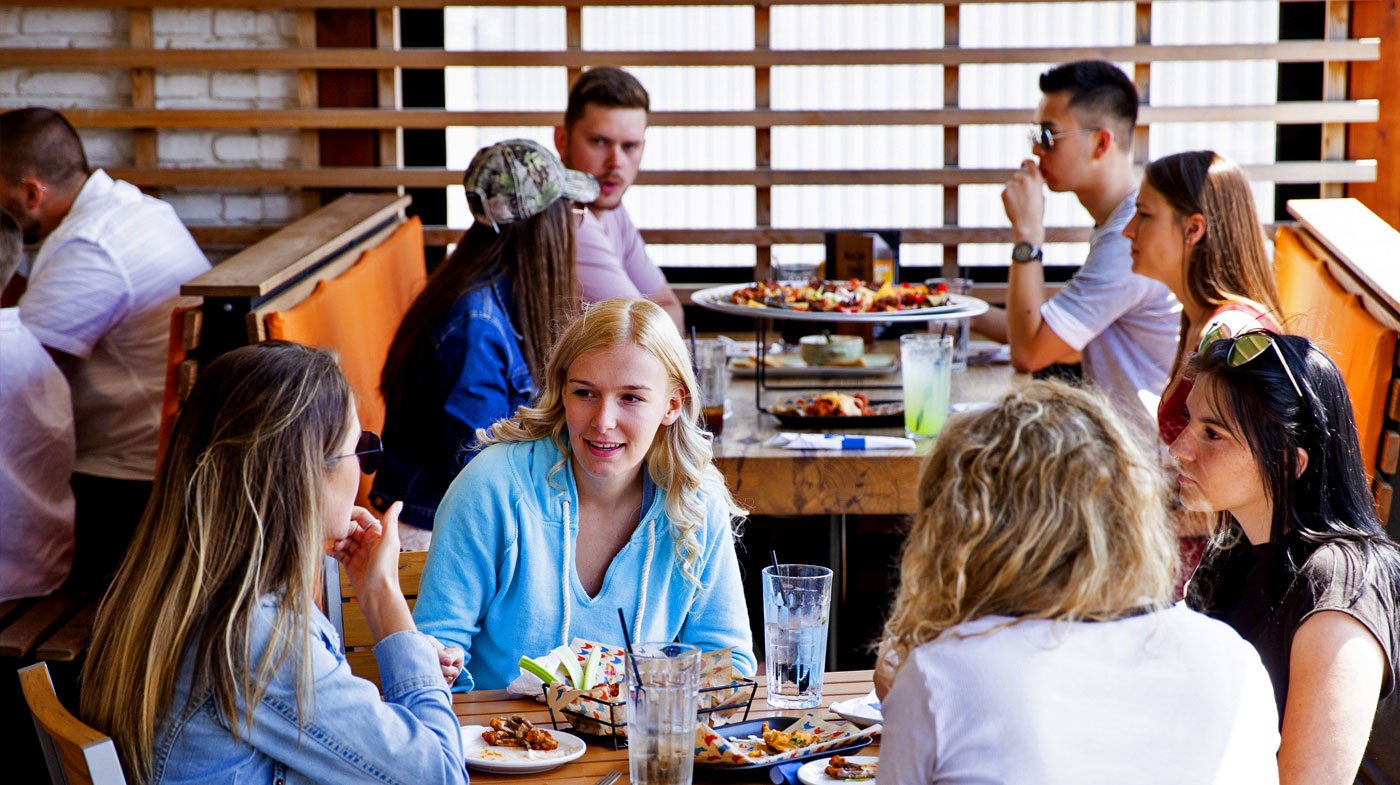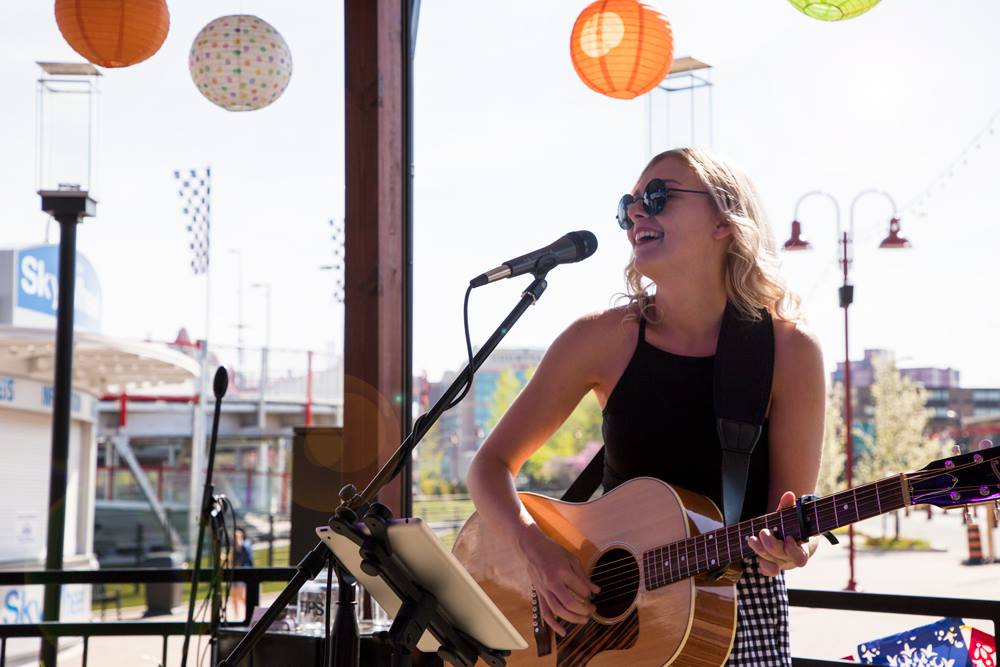 Kelsey's Restaurant
4960 Clifton Hill, Niagara Falls, ON L2G 3N4
We welcome you to check out Niagara's premiere casual Roadhouse located at the top of Clifton Hill. Enjoy our rustic modern décor, fresh eats, crafty cocktails, ample beer variety and the absolute best view of Clifton Hill's year-round hustle and bustle!
Hours: Click Here
Menu: Click Here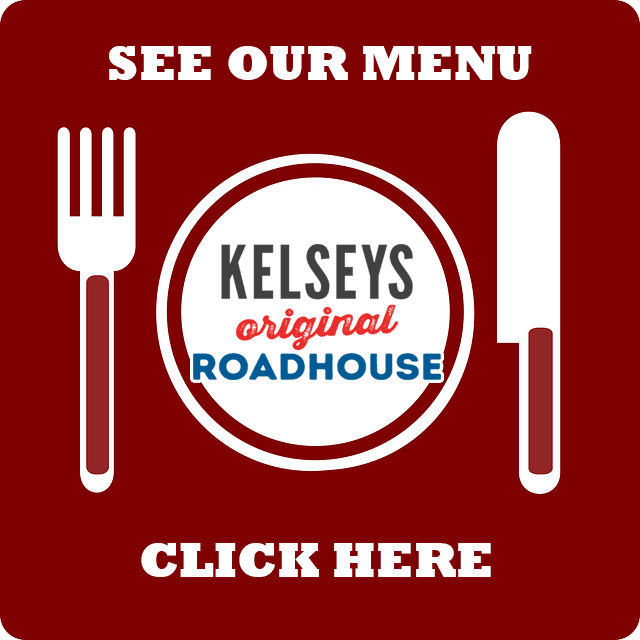 Kelsey's proudly serves up a distinctly Canadian menu! We have classics like our original wings, fresh chicken fingers hand breaded in-house, burly burgers freshly pressed with 100% Canadian ground chuck served with never frozen Ontario grown chip truck fries, North Pacific Cod fish and chips, Atlantic Salmon, AAA sirloin steaks, fall of the bone pork back ribs, pastas and so much more! Ask about our delicious gluten free and vegetarian options too! Plus great value meals just for the kids!
Our indoor-outdoor bar whips up tasty cocktails with a few poured on tap alongside our many draft beers! Also on tap we have local wine. You can pull up a stool around the bar or sit at a rough cut wooden high-top or comfy booth, watch one of big screen televisions, people watch though our large picture windows of Clifton Hill's lively street action!
Kelsey's boasts the absolute best patio in Niagara! Our patio can be fully enclosed with a retractable roof and windows. It can be heated from above as well as radiant heat from the floor! In season you can watch the amazing street action unfolding on Clifton Hill's famous street of fun while seated in our outdoor booths, intimate tables or high top seating.

Our interior has beautiful Edison bulbs overhead and rustic, rough cut wooden tables below. You can overlook Clifton Hill right beside our huge garage doors that guarantee a perfect view any time of the year.
When you are ready to take to break from the Niagara Falls crowds come in and unwind with us!

Niagara Falls Memory Making: A Guide from A-Z
Reading Time:  10 minutes - Are you thinking of planning a Niagara Falls getaway, but you are unsure what activities are worth doing during the Winter in Niagara Falls? Here is a guide just for you — Starting from A-Z! A is for "Adventure City" On Clifton Hill! Adventure City is a modern-day homage to childhood arcades. This 17,000 square...
The Clifton Hill Foodie Video Series
Reading Time:  3 minutes - While touring the Street of Fun by the Falls, discovering delectable treats is a very satisfying feat! Fantastic food is frequently served at unexpected places…so why not find the fanciful flavours that are worth travelling for and explore the irresistible offerings found on Clifton Hill's Street of Fun! Instead of mentioning the "best" formal places...
Top Niagara Falls New Years Events 2023
Reading Time:  10 minutes - People from all over the world travel to Niagara Falls for its yearly New Year's Eve celebrations, which feature free live music, shows, cuisine, and fireworks right close to the magnificent Horseshoe and American Falls. Niagara Falls New Years!Ring in 2023 at one of Canada's largest New Year's Eve destinations Date: December 31st 2022 Make...