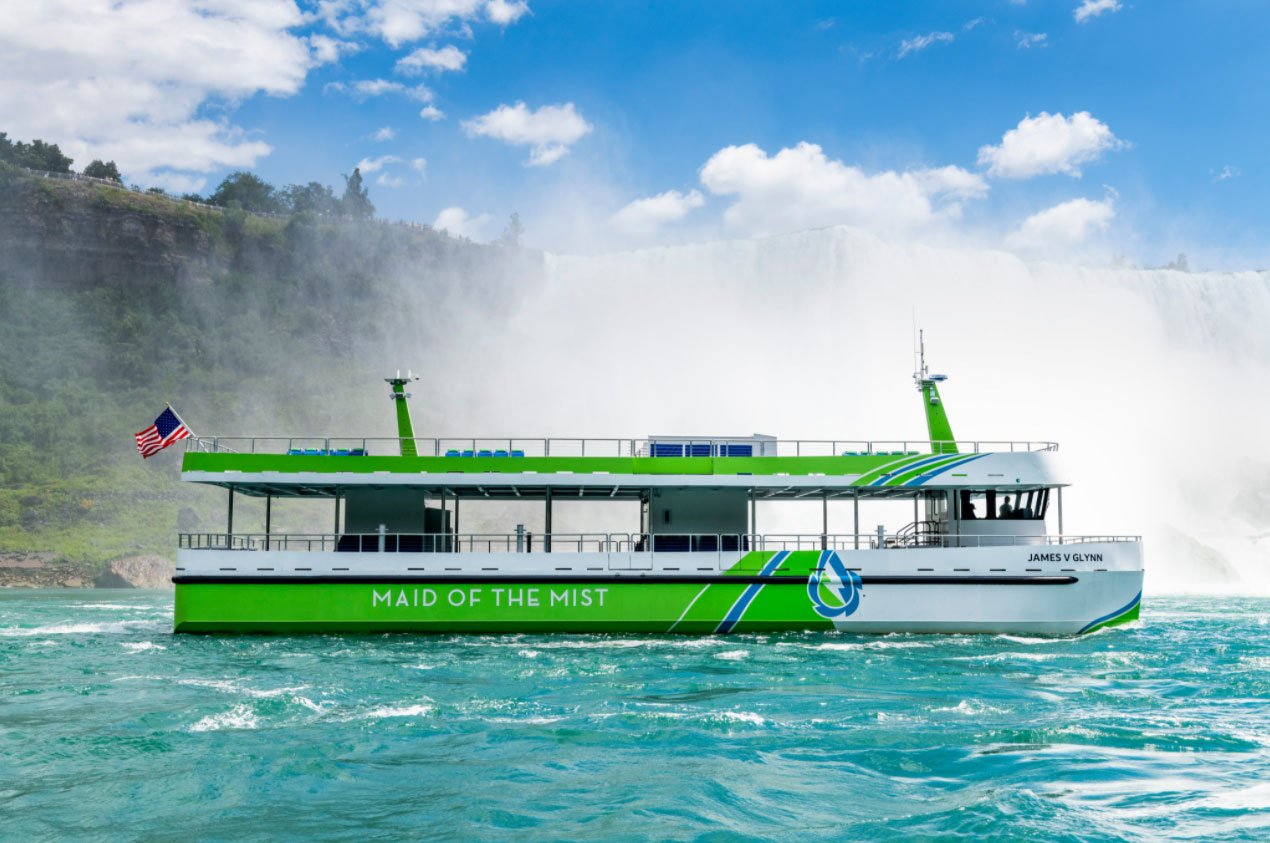 Maid of the Mist
1 Prospect St, Niagara Falls, NY
Nothing gets you closer to the American and Horseshoe Falls as the world renowned Maid of the Mist boat tours. The Maid of the Mist operates exclusively in Niagara Falls, New York; and Niagara City Cruises operates from the Ontario, Canada side of the Falls.
For a thrilling thirty minutes you'll experience the magnitude and magnificence of the Falls thundering down from the water below. It's a one-of-a-kind experience that is sure to rock your boat!
The Maid of the Mist is North America's oldest tourist attraction. Ridden by dignitaries and celebrities such as Princess Diana, Marilyn Monroe, former Soviet President Mikhail Gorbechev and Brad Pitt, a visit to the base of the falls is a priority for all who visit the region. 
On May 27th, 1846, the very first Maid of the Mist boat was first introduced, but not as a tourist attraction. It ferried people, cargo, and mail across the river for a small fee. However, making money in this regard was short-lived after the first Niagara Falls Suspension Bridge was completed. 1848 saw a temporary bridge introduced, and in 1854 a lower deck was opened for pedestrian and carriage purposes. Taking money away from the ferry, it was decided to turn the Maid of the Mist into a tourist attraction, allowing people to get as close to the Falls as possible.
All passengers are given a recyclable poncho to keep clothing dry, as they expose you to a extraordinary experience that can only be described as awe-inspiring. Maid of the Mist tours run from April to October each year depending on the weather conditions.  Boats can be boarded from the American side of the Falls, every 15 minutes during peak season.
You can't consider a trip to Niagara complete, without a ride on the Maid of the Mist.