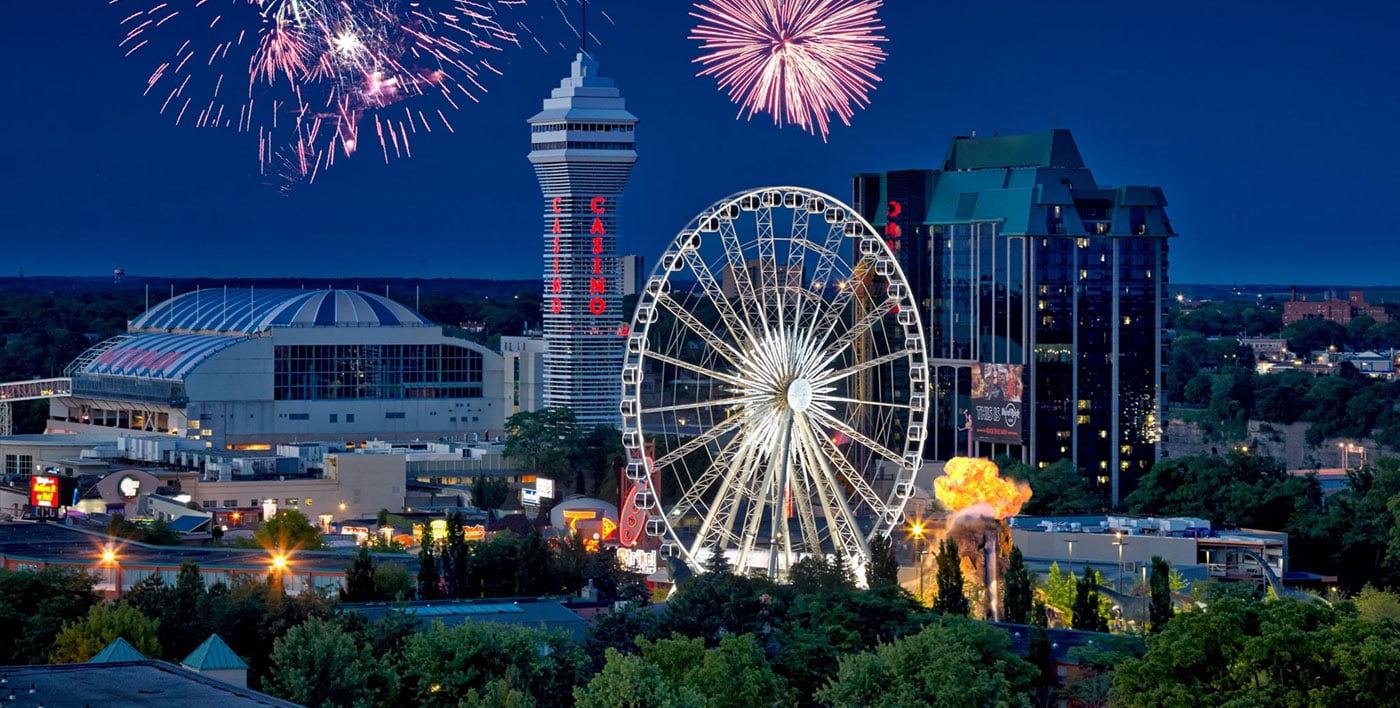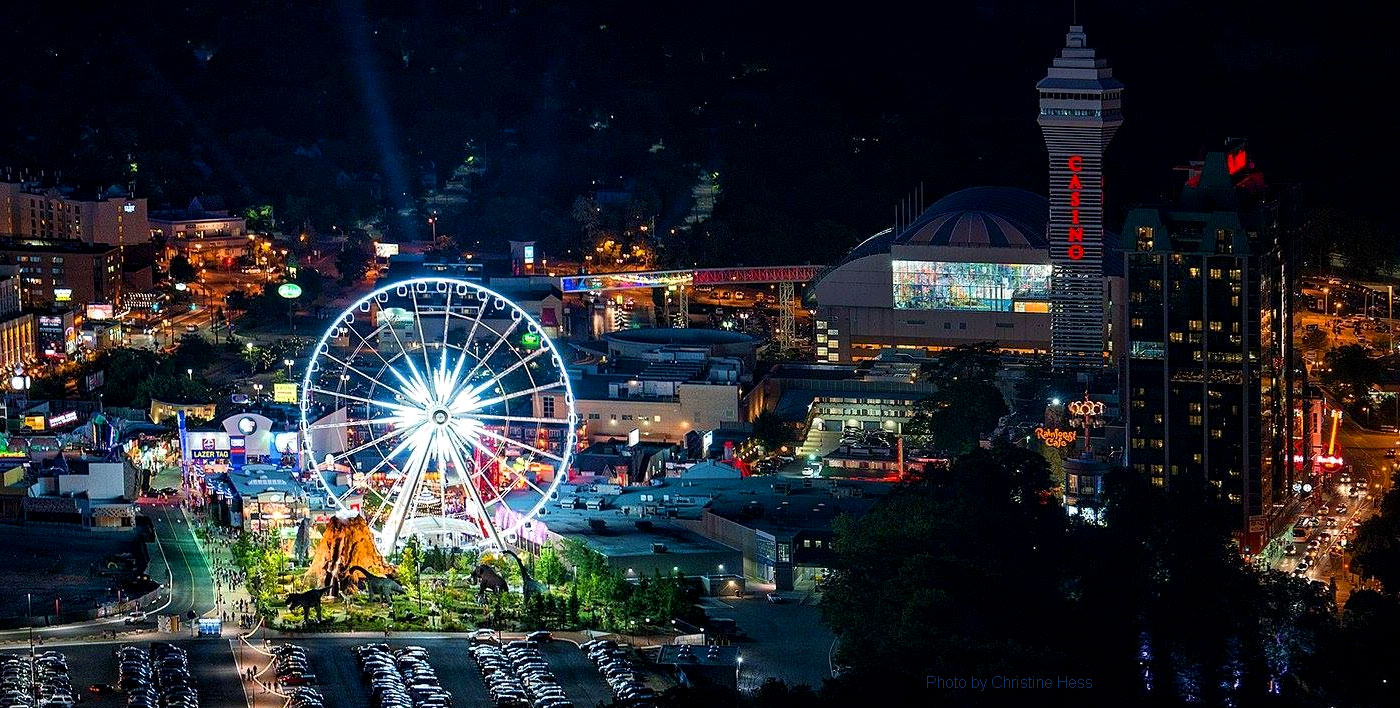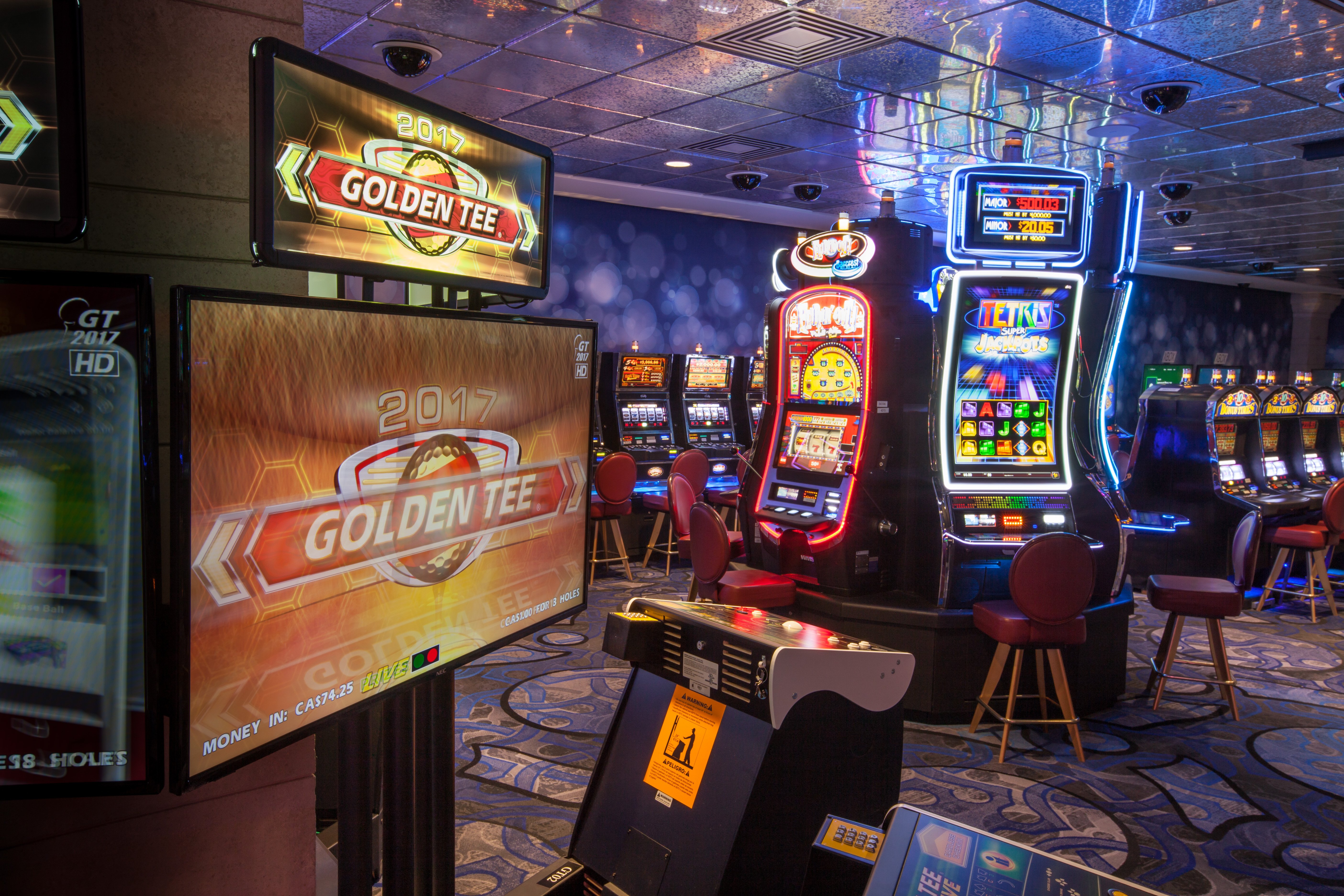 Casino Niagara
5705 Falls Ave, Niagara Falls, ON L2E 6T3
Day or night, take a short stroll, and you'll find yourself in one of the region's premier gaming hot spots. With daily specials and shows, Casino Niagara packs unending fun and excitement in a 100,000 square foot world-class facility.
Since opening on December 9, 1996, Casino Niagara has been a relentless driver of Niagara Falls Tourism and its high stakes nightlife. Offering the most passionate gaming activity with more than 1,300 slot machines, 40 gaming tables, and more.  For the poker enthusiast, the fun never stops in the 24-Hour Poker Room. Whether you like Blackjack, Omaha or Texas Hold 'em, there is a table playing your game. Casino Niagara is Just Plain More Fun! 
Don't know how to play? Casino Niagara has got you covered! Offering "Learn to Play" sessions every week day, you'll learn winning secrets from the pros. Then, try your hand at a few games before settling in at The Sports Section to take in the big game.
The fun does not stop there! The casino also includes eateries to entice your taste buds, such as the Market Buffet and Perks Café., plus the brand new LEV2L Sports Bar & Entertainment facility!
Casino Niagara has recently completed a $3.5 million renovation to the space on the upper level, and invested another $3.5 million on new slot machines and gaming technology throughout the property.
LEV2L Sports Bar and Entertainment is a 275-seat sports-themed restaurant and bar, with a 123-inch HDTV and numerous additional HDTVs, allowing sports fans to catch all the action from their favourite sports teams from pre-season to the finals. The restaurant also offers a new menu, a stage for live music performances, an area for sports wagering!
Read all about this newest investment here. 
The casino is open 24-hours a day, 7 days a week, open on all holidays. Plan a hot night out while in Niagara Falls…stop by Casino Niagara for fun you won't forget!
Shirts and shoes must be worn. Clothing or other material that displays a message considered to be obscene, offensive, intimidating or threatening, or otherwise negatively impacts the enjoyment of the casino for other patrons is not permitted.
For gamers also interested in the Fallsview Casino, it is approximately a 20 minute walk between the properties.
Casino Niagara is owned by the Government of Ontario through the Ontario Lottery and Gaming Corporation (OLG) and run by a consortium of five organizations, the Falls Management Group LP.