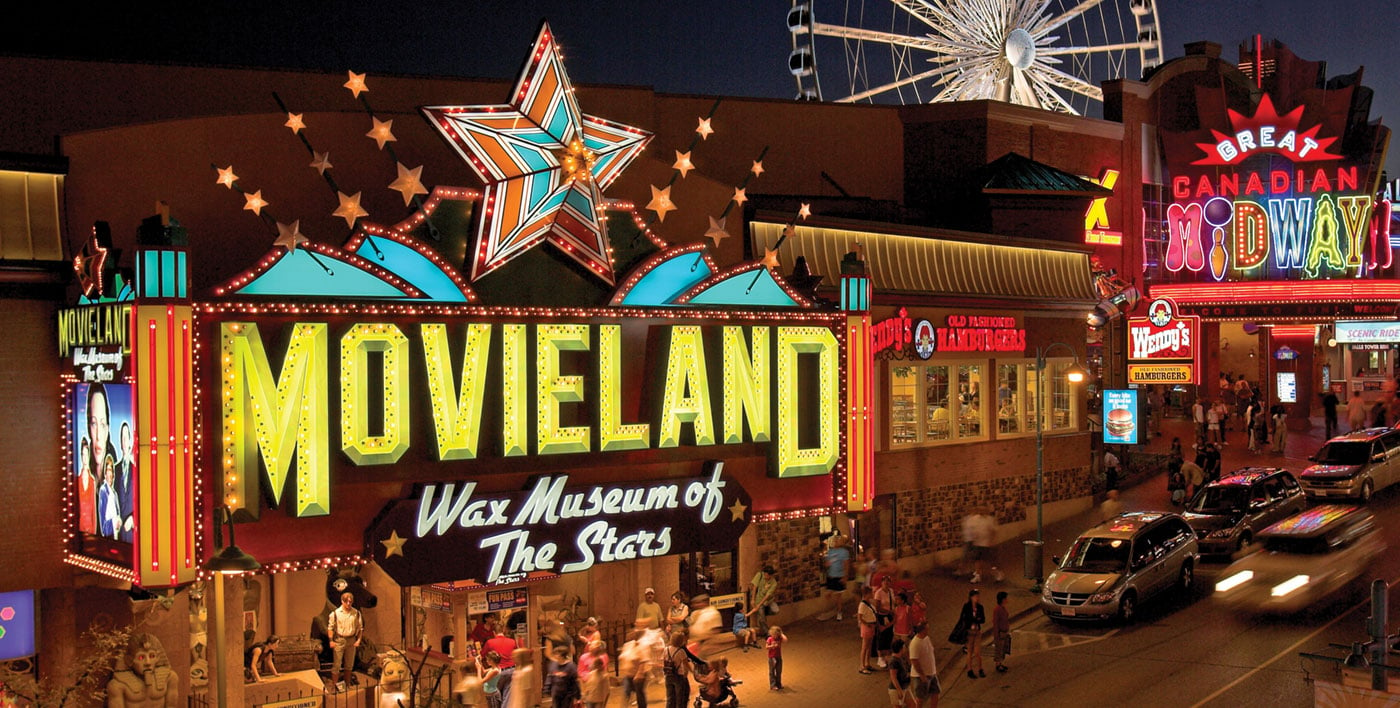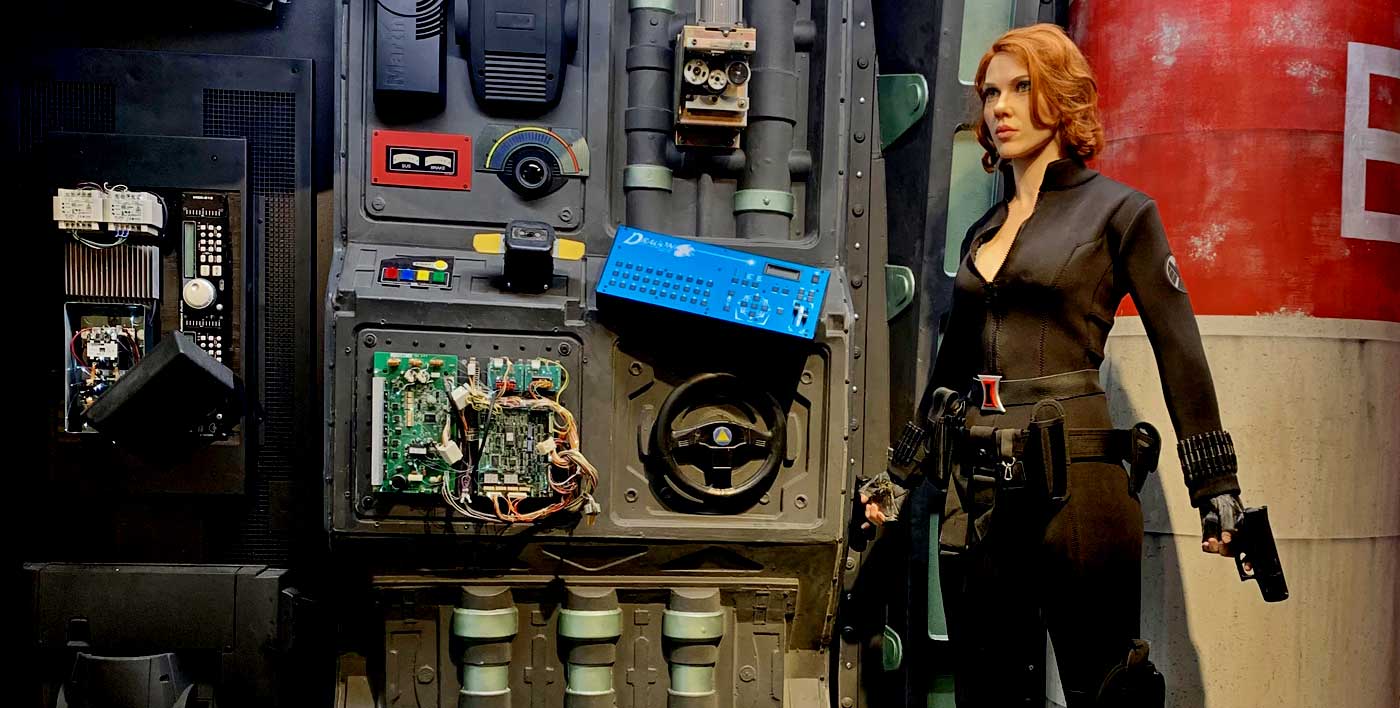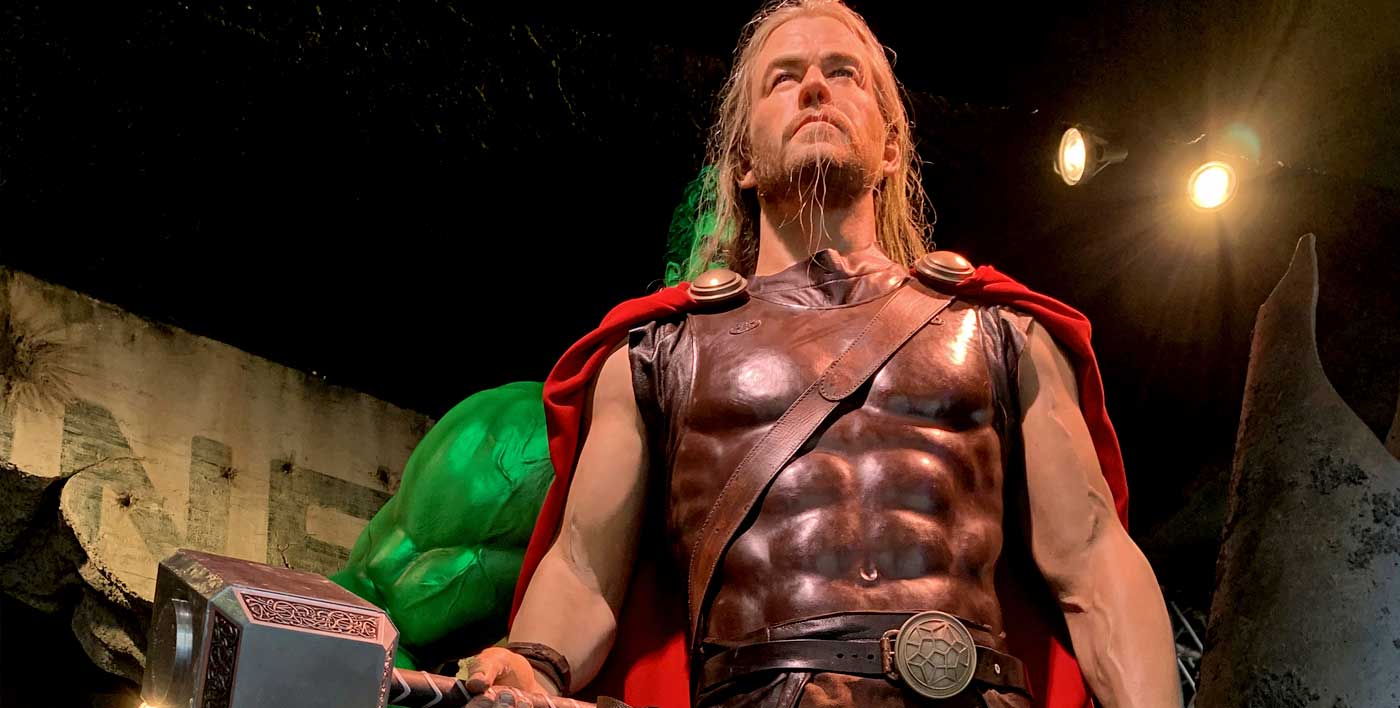 Movieland Wax Museum
4848 Clifton Hill, Niagara Falls, ON L2G 3N4
NOW OPEN! ALL NEW EXHIBITS!
Check out the most phenomenal Niagara Falls wax museum! A walk through Movieland is a like a walk through entertainment history. Snap a selfie next to your favourite Stars! Here, you'll see wax sculptures of celebrities from classic films like Indiana Jones and the Terminator, to current hits like Jumanji and Ironman.
At Movieland Wax Museum, you'll see top movie, television and music celebrities up-close and personal. Take your picture with Hollywood sensations like Dwayne "The Rock" Johnson in Jumanji, Johnny Depp as Captain Jack Sparrow, Robert Downey Jr. as Tony Stark, Jimmy Fallon on The Tonight Show, Harrison Ford as Indiana Jones and Tom Hanks as Forrest Gump, as well as Marilyn Monroe, The Dark Knight, Mr. T, Austin Powers, Music and actor sensation Justin Timberlake, Freddy Krueger and Lara Croft — to name just a few. Music and recording stars include Justin Beiber, Elvis Presley, Taylor Swift, Hannah Montana, Shania Twain, Madonna, Cher, Bette Midler, Barbra Streisand and more.
At the end of this unforgettable Niagara Falls wax museum tour, those brave enough can visit the optional House of Horrors. Offering one of the most hair-raising horror chambers you'll ever experience, the House of Horrors is packed with delightfully terrifying surprises!
As you exit Movieland, you will enter our Fun Factory gift shop which features the Wax Hands Emporium. Here you can use colourful wax to make a replica of your own hand — a terrific, one-of-a-kind souvenir!
Movieland Wax Museum can be found at the bottom of Clifton Hill, next to the Great Canadian Midway. Call 905-358-3061 for hours of operation, ticket prices and other helpful information about our incredible Niagara Falls wax museum.