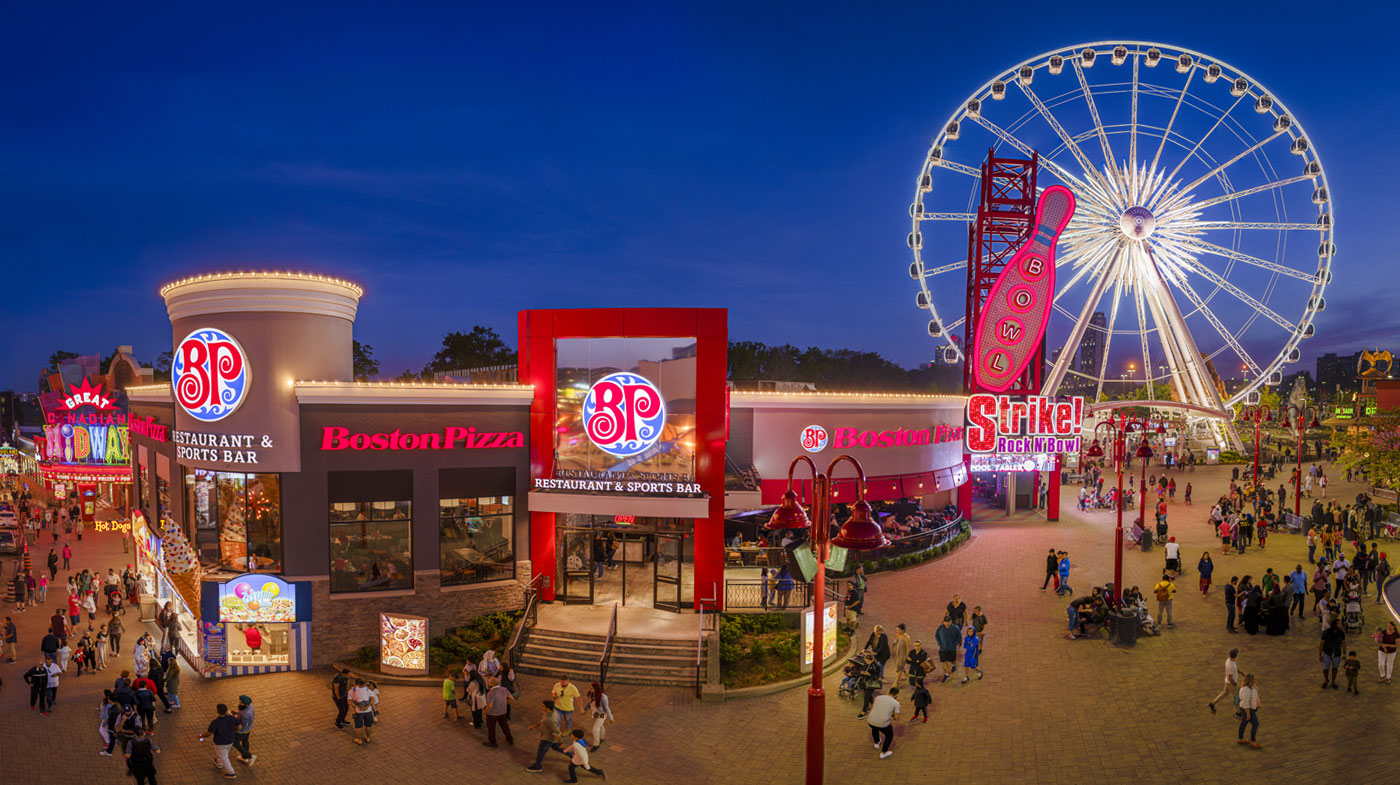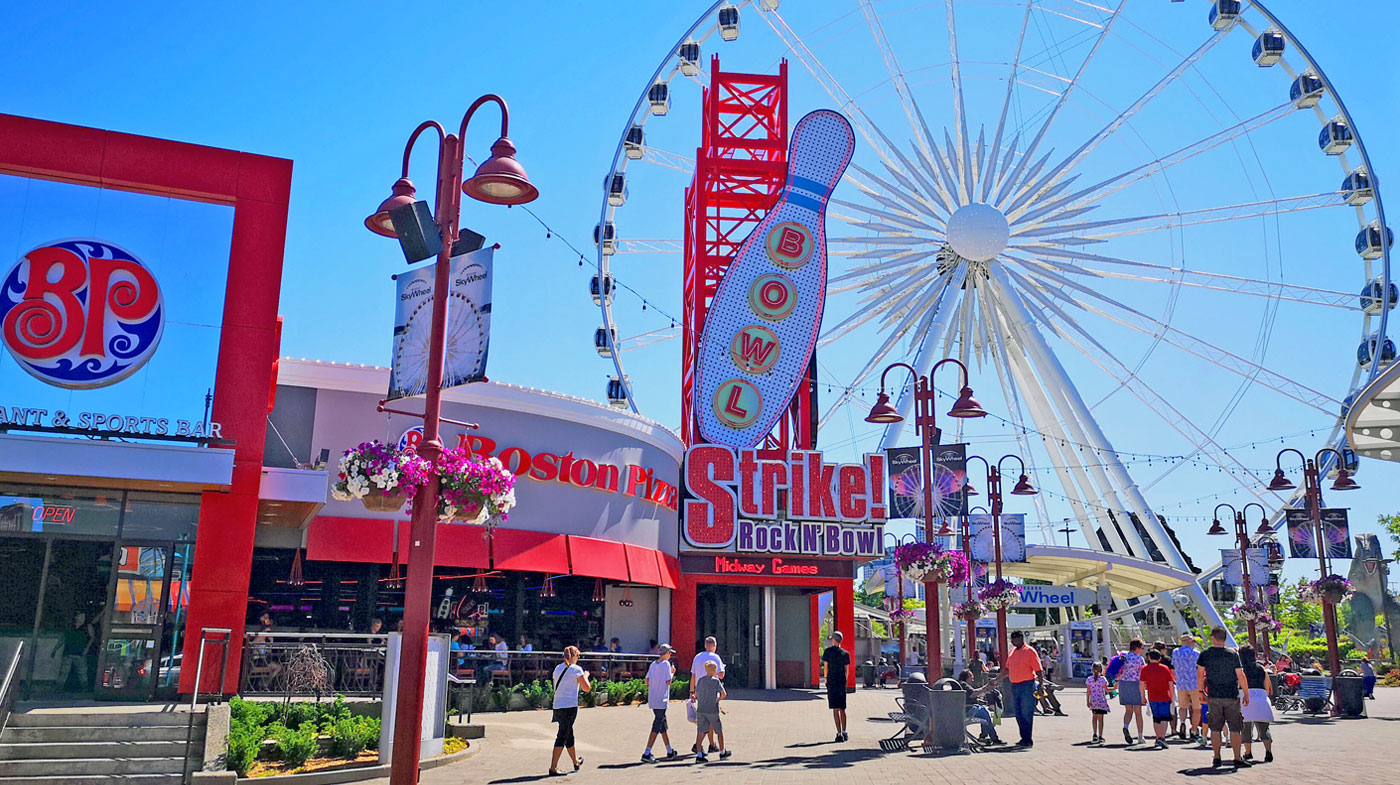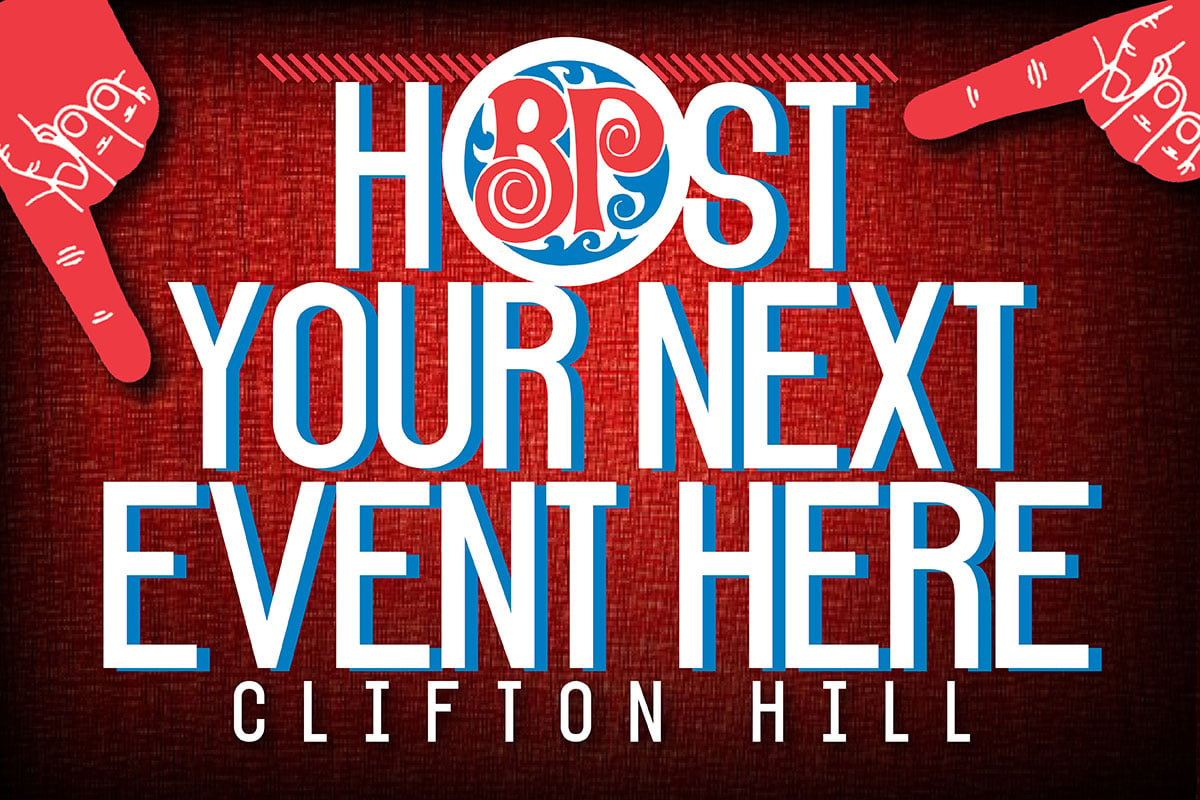 Boston Pizza Niagara Falls
4950 Clifton Hill, Niagara Falls, ON L2G 3N4
Located in the heart of Clifton Hill, Boston Pizza offers Canada's best in casual dining and sports bar action. Our multifaceted entertainment complex is also home to Niagara's top bowling centre, BP Bowling & Games, and the massive Great Canadian Midway!
Starting Sept. 22nd, 2021: Proof of full Covid-19 vaccination will be required to dine indoors (outdoor dining excluded). 
Hours: 5pm - 2am 
Menu: Boston Pizza Menu
Pizza is our specialty with many gourmet varieties to choose from featuring our made in-house hand pressed dough with 100% Canadian wheat flour. Boston Pizza doesn't stop at just pizza – you can also find over 100 delicious menu items sure to please everyone for lunch, dinner or anything in between. If you are craving a quick appetizer or a full feast of pizza, pasta, burgers or ribs you'll find it here served fresh and fast. *We even have a Glutenwise™ menu. *Ask your server for details.
Choose a seat with a view of Clifton Hill, the Niagara SkyWheel Courtyard or catch your favourite team inside one of our two sports bars. You can even have a full meal served to you while you bowl or order a drink while you play some games.
Packed with games, cool sports memorabilia, and a lot of big screen TV's Boston Pizza is the perfect place for families, sports teams and groups of all sizes and ages. We have so much here to keep everyone having a blast with our amazing bowling entertainment centre where you'll find dazzling neon lights, the best variety of music from classic rock to today's top hits, and an all-around fun atmosphere.
Whether you come in to watch all of the must-see sporting events including UFC, enjoy a friendly game of bowling or billiards, play high tech arcade and simulated racing games, or revel in a late night party, at Boston Pizza you can't help but have a rockin' good time.
Ask us about our custom parties for birthdays, sports teams, schools or corporate events!
Located conveniently on Clifton Hill, under the Niagara SkyWheel, pop into Boston Pizza during your next visit to Niagara.
Part of Boston Pizza International Inc. 2018
Thanksgiving Weekend In Niagara Falls Canada!
Reading Time:  6 minutes - Spend a One-of-a-kind Thanksgiving Weekend In NiagaraThanksgiving Canada: Monday, October 11th, 2021 NIAGARA FALLS, ON We know it's hard to believe with these Summer-like temperatures that we've been having, but Autumn is here! Very soon, we will see crisp sweater-weather, vivid sunsets and spectacular rustic colours. Thanksgiving is the perfect Niagara weekend! Visitors can still enjoy...
Best Dishes to Share on a Date at KELSEYS
Reading Time:  4 minutes - Look through this list of our recommendations for meals at KELSEYS to make your next dinner or lunch date something to remember.
10 Spicy Ways to Heat Up The Romance This Winter!
Reading Time:  5 minutes - Fun and Romance Abounds in Niagara Falls! Searching for an epic excursion for you and a special someone? Fun and romance abounds in Niagara, especially if you know where to look. Many 'love birds' take in the Falls on a care-free walk along the Niagara Parkway, others enjoy a couples massage at our award winning spas,...