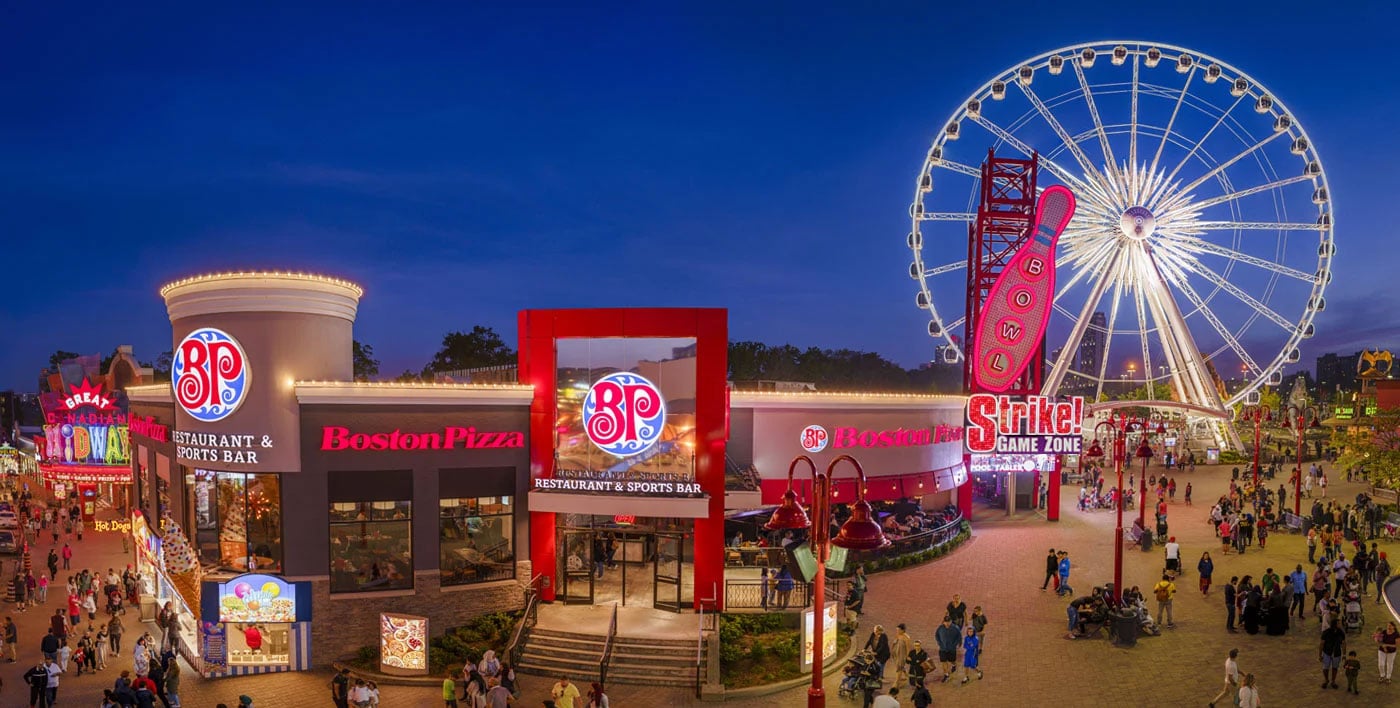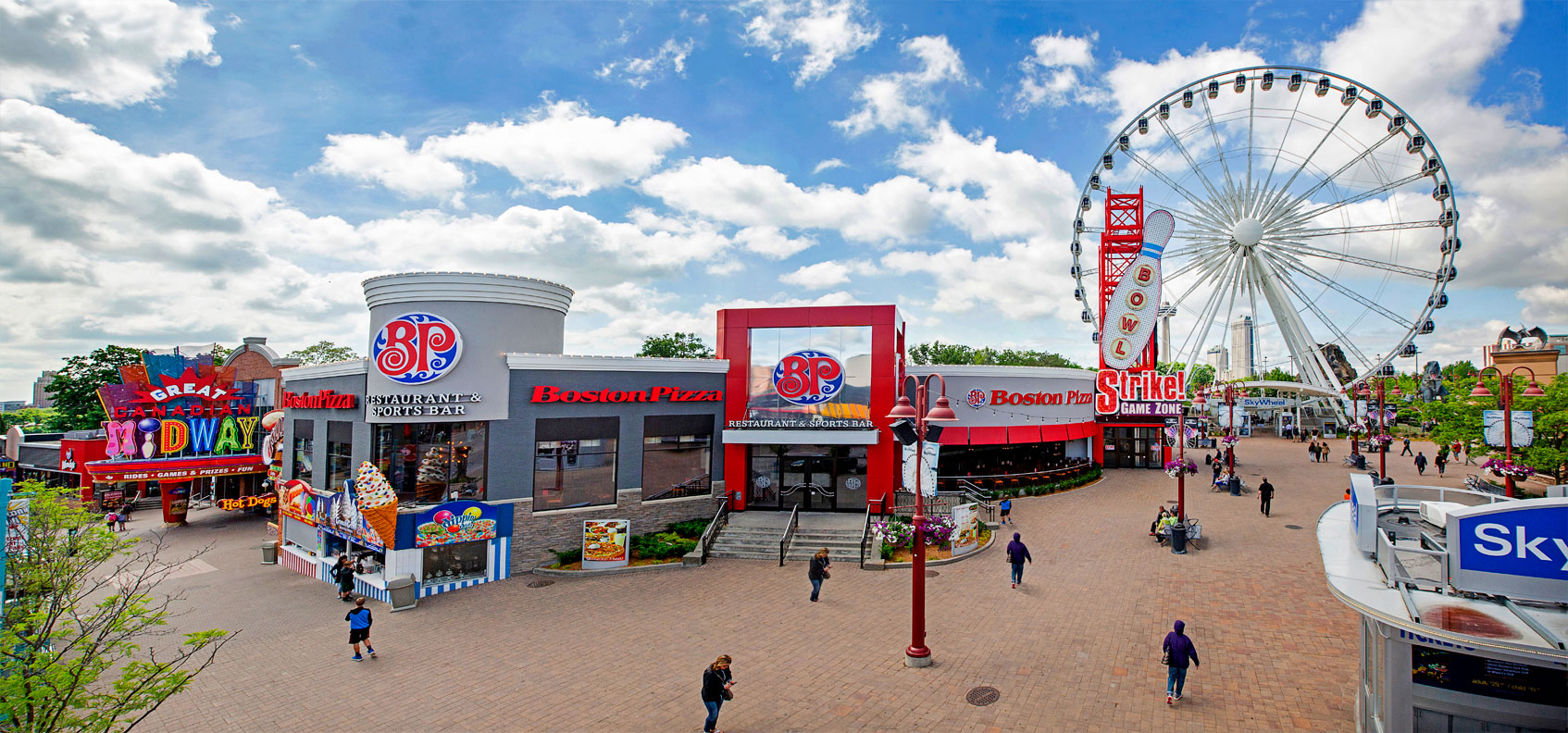 Boston Pizza Niagara Falls
4950 Clifton Hill, Niagara Falls, ON L2G 3N4
Located in the heart of Clifton Hill, Boston Pizza offers Canada's best in casual dining and sports bar action. Our multifaceted entertainment complex is also adjacent to Niagara's top bowling centre, Strike Rock N Bowl, and the massive Great Canadian Midway!
Hours: Click Here
Menu: Boston Pizza Menu
Pizza is our specialty with many gourmet varieties to choose from featuring our made in-house hand pressed dough with 100% Canadian wheat flour. Boston Pizza doesn't stop at just pizza – you can also find over 100 delicious menu items sure to please everyone for lunch, dinner or anything in between.
If you are craving a quick appetizer or a full feast of pizza, pasta, burgers or ribs you'll find it here served fresh and fast. *We even have a Glutenwise™ menu. *Ask your server for details.
Choose a seat with a view of Clifton Hill, the Niagara SkyWheel Courtyard or catch your favourite team inside at our large sports bar. You can even have a full meal served to you while you watch many different sporting events.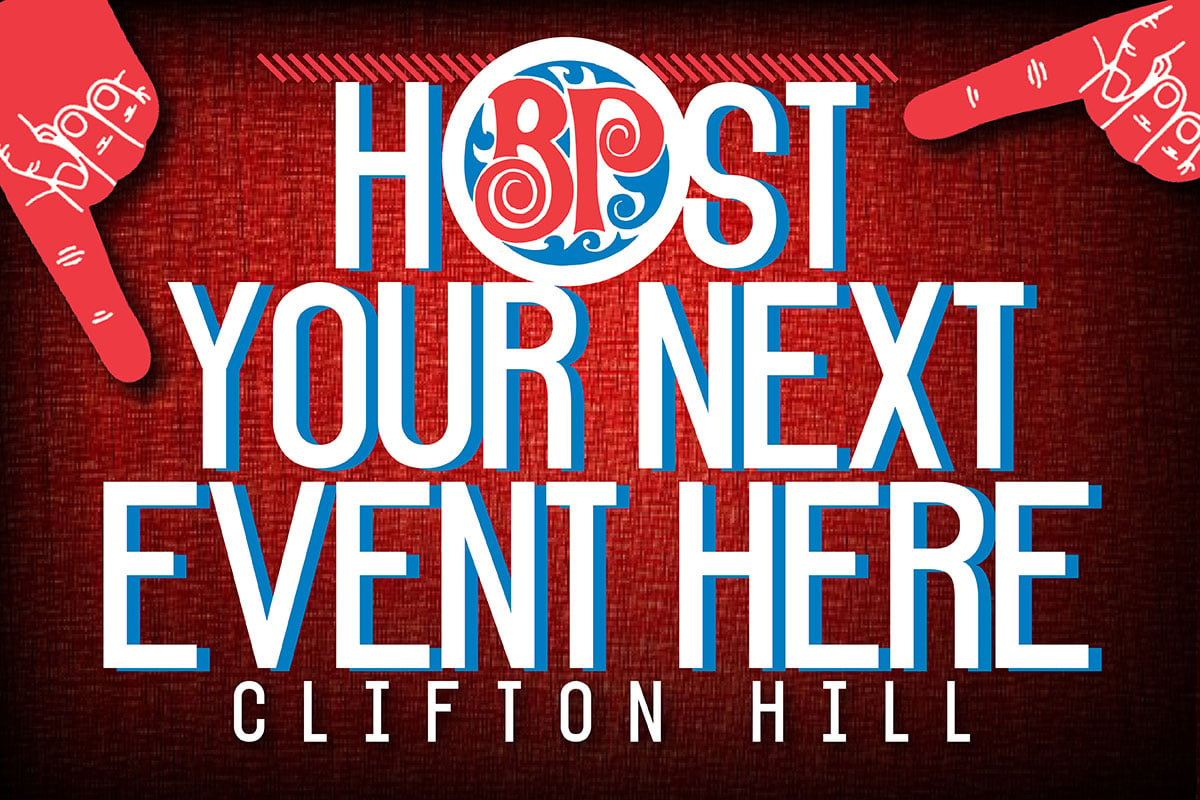 Packed with games, cool sports memorabilia, and a lot of big screen TV's Boston Pizza is the perfect place for families, sports teams and groups of all sizes and ages. We have so much here to keep everyone having a blast at the adjacent bowling entertainment centre where you'll find dazzling neon lights, the best variety of music from classic rock to today's top hits, and an all-around fun atmosphere.
Whether you come in to watch all of the must-see sporting events including UFC, enjoy a friendly game of bowling, play high tech arcade and simulated racing games, or revel in a late night party, at Boston Pizza you can't help but have a rockin' good time.
Ask us about our party packages for birthdays, sports teams, schools or adult party planning!
Located conveniently on Clifton Hill, under the Niagara SkyWheel, pop into Boston Pizza during your next visit to Niagara.
Part of Boston Pizza International Inc.
Father's Day in Niagara Falls
Reading Time:  6 minutes - Father's Day, a special occasion dedicated to honoring fathers and their invaluable influence in society, is on June 18th this year. And when it comes to celebrating this meaningful day, Niagara Falls is here to ensure that you have everything you need to make it an unforgettable weekend for your dad. With a wide range...
Top Mother's Day Activities In Niagara Falls
Reading Time:  9 minutes - Niagara Falls is the perfect destination to show Mom just how much she means to you this Mother's Day! With a variety of options for food, fun, and beautiful scenery, you can treat Mom to a day full of laughter and appreciation. Mother's Day 2023: Sunday, May 14, 2023 Mother's Day is a time to...
Quiz: How Much Do You Know About "Cinco de Mayo"?
Reading Time:  2 minutes - "Cinco de Mayo" is celebrated on May 5th in Mexico. It means "fifth of May", and it is known as a festival of Mexican heritage and pride that celebrates the triumphant victory of the Mexicans over the French in 1862 at the Battle of Puebla. Celebrating "Cinco de Mayo" has become increasingly popular where there...