Reading Time: 
4
minutes -
The Clifton Hill promenade is a major component of the Niagara Falls Tourism experience. Though people have always considered the Hill as just a Summer destination, nothing could be further from the truth! We like to think of ourselves as a "year round" destination with many indoor activities.  Here are 5 reasons why Clifton Hill should be at the top of your mind this Holiday Season.

1. We are open 365 days a year…Including the Holiday's

We cater to tourism. That said, there are many people who travel when they get their time off of work — Christmas Holidays being one of them. It is estimated that the Niagara Falls receives an estimated 30 million visitors in a year; with a huge bulk of those travelers that wish to frequent family fun attractions, restaurants, and shops. This is why the Clifton Hill facilities will stay open 365 days a year. There is no sense in staying at any Niagara Falls hotel without having fun options and things to do!
We offer attractions that will remain open, such as the Niagara SkyWheel, which is climate-controlled and enclosed, and not open to the elements like the traditional ferris wheels. The SkyWheel is actually an "observation wheel"; which basically translates into an essentially bigger and more sophisticated Ferris wheel.
Stay connected with our Clifton Hill Hours of Operation which gets updated as the days go on.
2. Who would have thought? We are romantic too!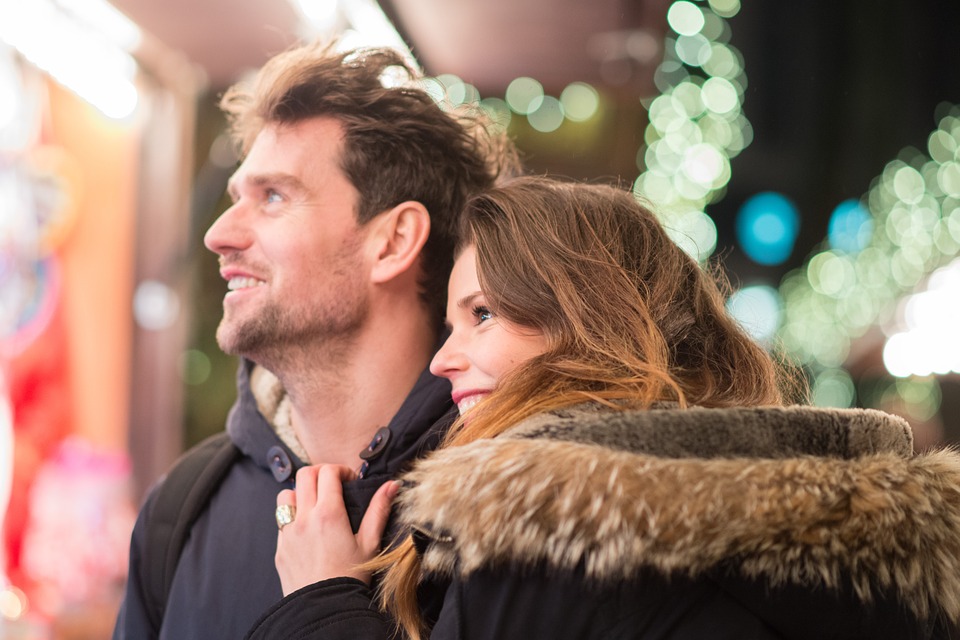 You don't generally think of Clifton Hill as the place to go for romance — but we are! With this year's Winter Festival of Lights taking place throughout the winter, Clifton Hill is a Winter Wonderland of romantic lights! From the top of Clifton Hill along Victoria Avenue, to the bottom at the Oakes Garden Theatre, Clifton Hill has beautiful Christmas displays for the perfect picture.
The Oakes Garden Theatre has always been the place to go for the perfect engagement or wedding photo. It is a quiet, romantic, and serene location on Clifton Hill/Niagara Parkway for an ideal photo opportunity.
What better way to celebrate a spark flying romance than with the Niagara Falls Holiday fireworks display! They occur every night through the Christmas holidays from: December 22nd – 30th at 9 PM!

3. Gifts Galore!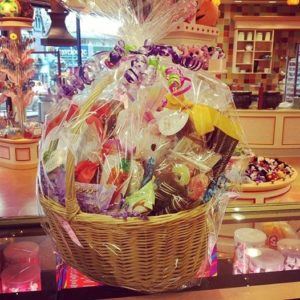 Whether you wish to pick up a unique gift for Christmas at the Canada Trading Company, decorate your tree and household with Christmas ornaments, create a gift basket of fudge and goodies at the Fudge Factory, or purchase Clifton Hill Fun Passes for your loved one as a stocking stuffer, we sell it all on Clifton Hill!
The Canada Trading Company has so many great finds that if you can't decide, you can always request a gift certificate instead. These gift certificates that are made available in $25 increments can be used at any the Fun Factory, Canada Trading Company or Fudge Factory on Clifton Hill.
Does your loved one want fun and excitement for Christmas? The Clifton Hill Fun Pass will create that with 6 of our Clifton Hill favourites for one low, discounted price.
4. Clifton Hill Light Shows
NOV 3 2018 – JAN 31 2019 @ 5:00 PM – Midnight
Don't miss a fun photo opportunity with the famous Ninja Turtles display on Victoria Ave. in Clifton Hill's tourist district.
Catch other "must see" Festival favourites including displays at the: Zimmerman Fountain and The light tree at the bottom of Clifton Hill.
5. Niagara Falls New Years Parties!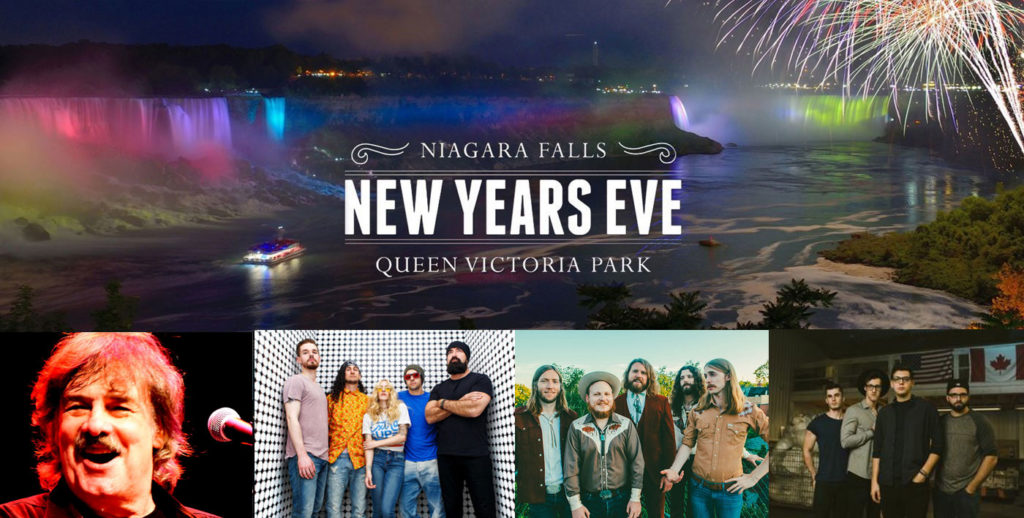 The biggest event in Niagara is the highly anticipated New Year's Eve show at Queen Victoria Park!
Click here for this year's exciting line-up, and for all the details!
There will also be two amazing Niagara Falls fireworks shows at 9:00 pm and at Midnight. This is Canada's largest FREE New Year's Eve event. You won't want to miss this!
Boston Pizza Clifton Hill and Kelsey's Clifton Hill will both be hosting an incredible New Year's Eve Bash!