Niagara Falls Fireworks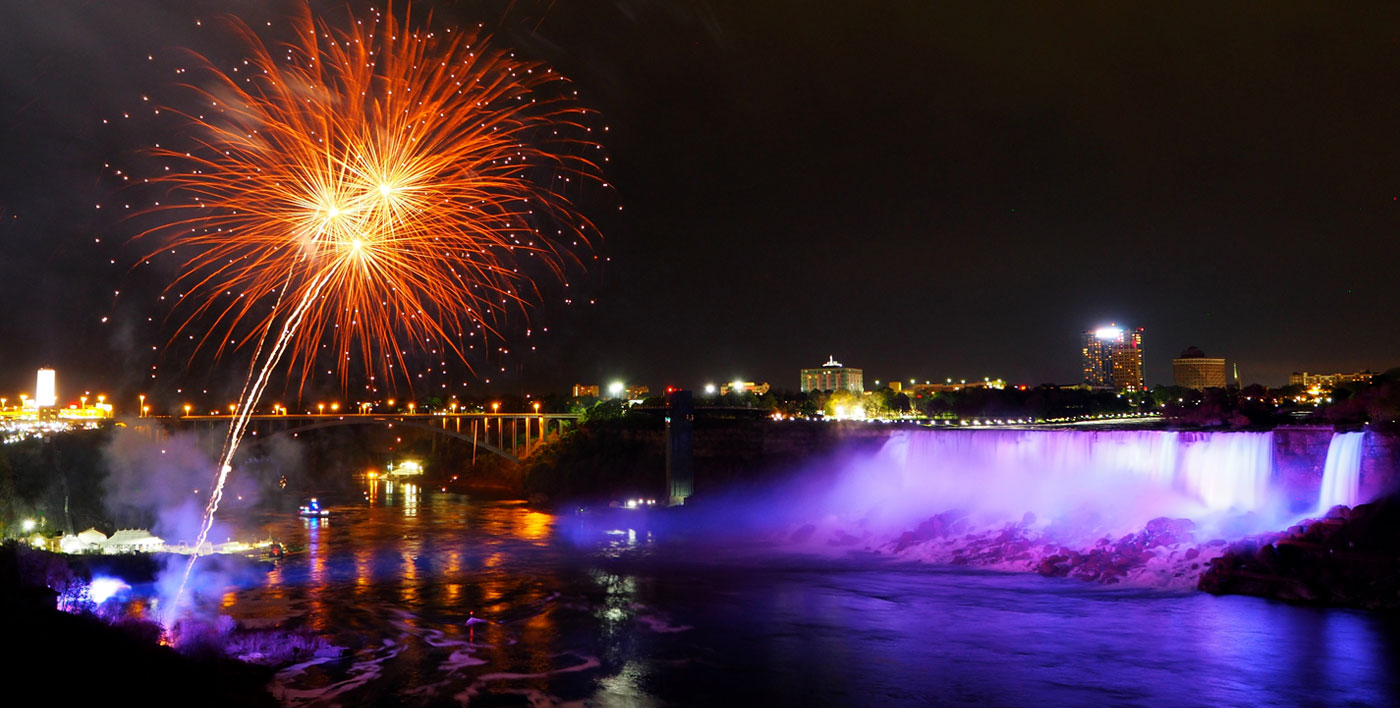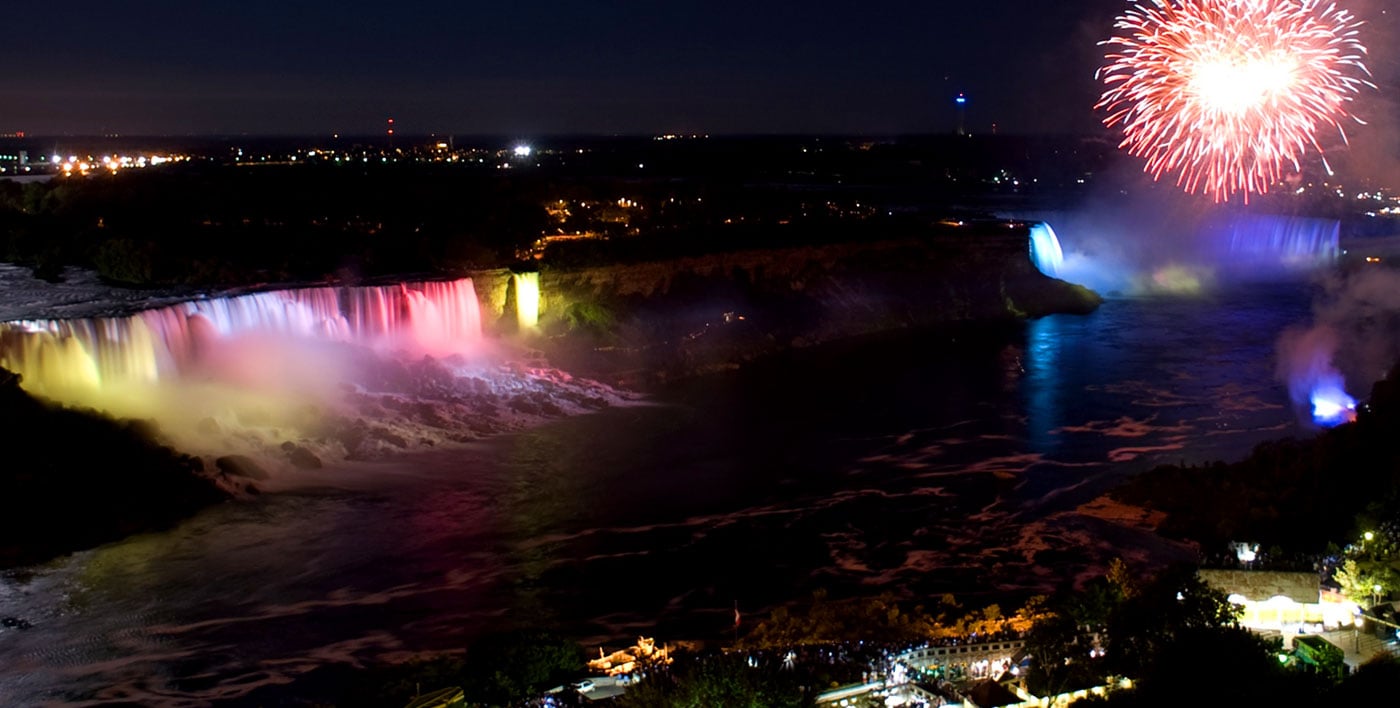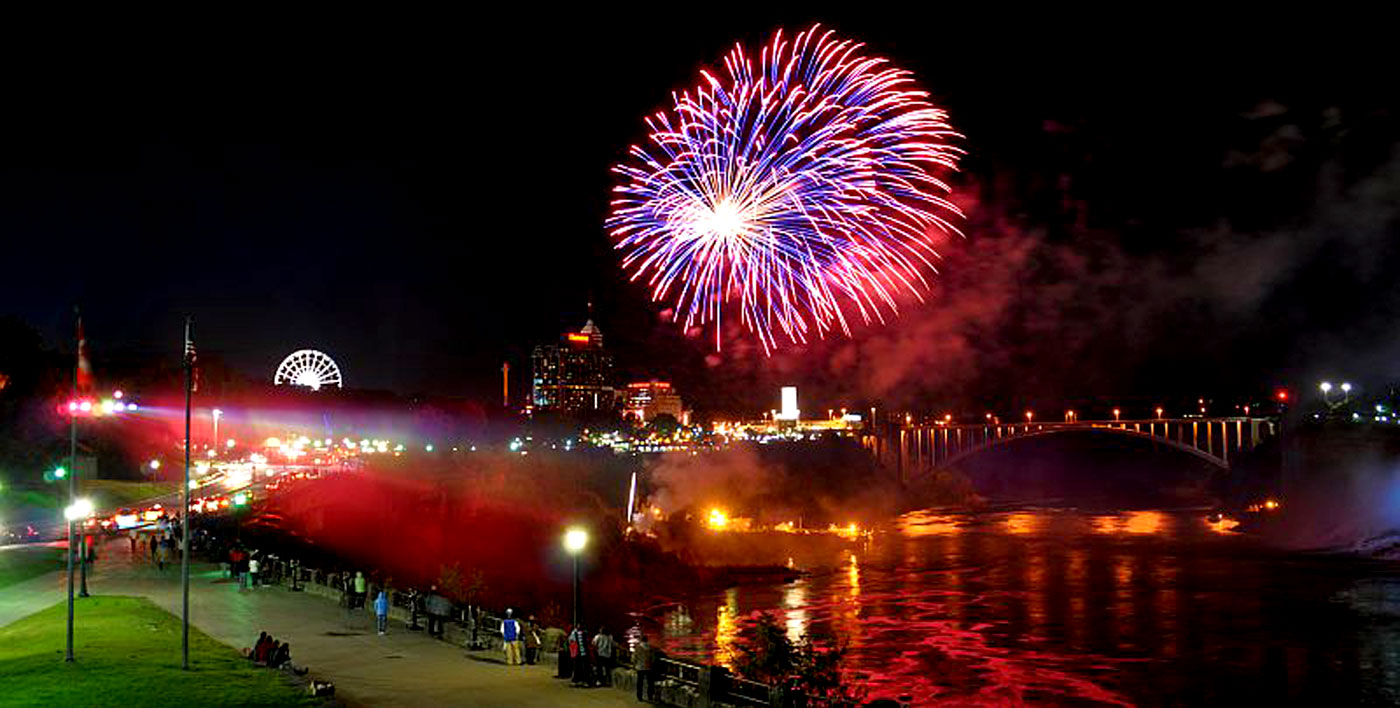 FIREWORKS SCHEDULE
The Niagara Falls annual summer fireworks are currently on hold as the province safely reopens attractions and increases group sizes for activities and events.
All performances take place at 9PM unless otherwise noted. Fireworks schedule is subject to change. As always, fireworks performances are weather permitting and may be cancelled due to poor weather conditions.
Travellers commuting from the GTA may want to take advantage of the GO Niagara Seasonal Train service which now operates year round on weekends and weekly communer service,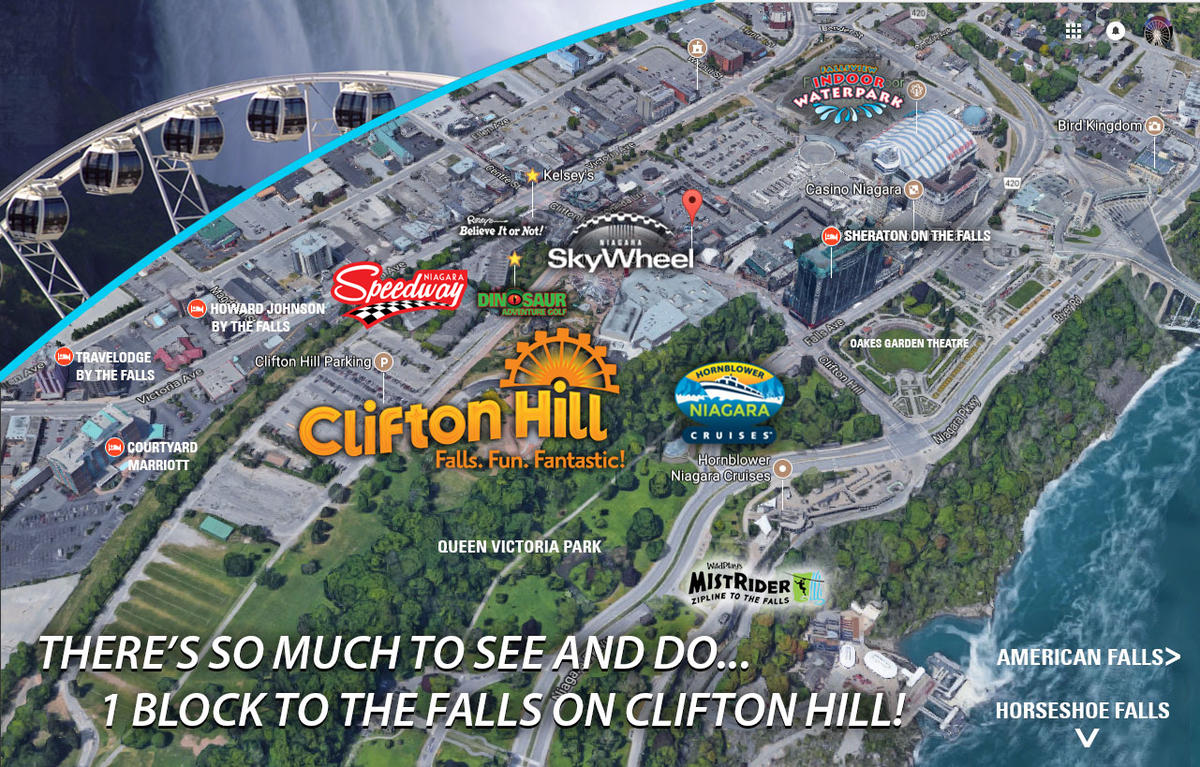 Note: All dates and times are approximate and subject to change.
Fireworks displays are weather permitting.
Fireworks displays continue rain or shine but may be affected by prevailing winds. Wind speed and direction are tested throughout the day, and any schedule changes are announced as soon as possible. Ask a Niagara Parks staff member or call 1.877.642.7275 for the latest fireworks schedule information.