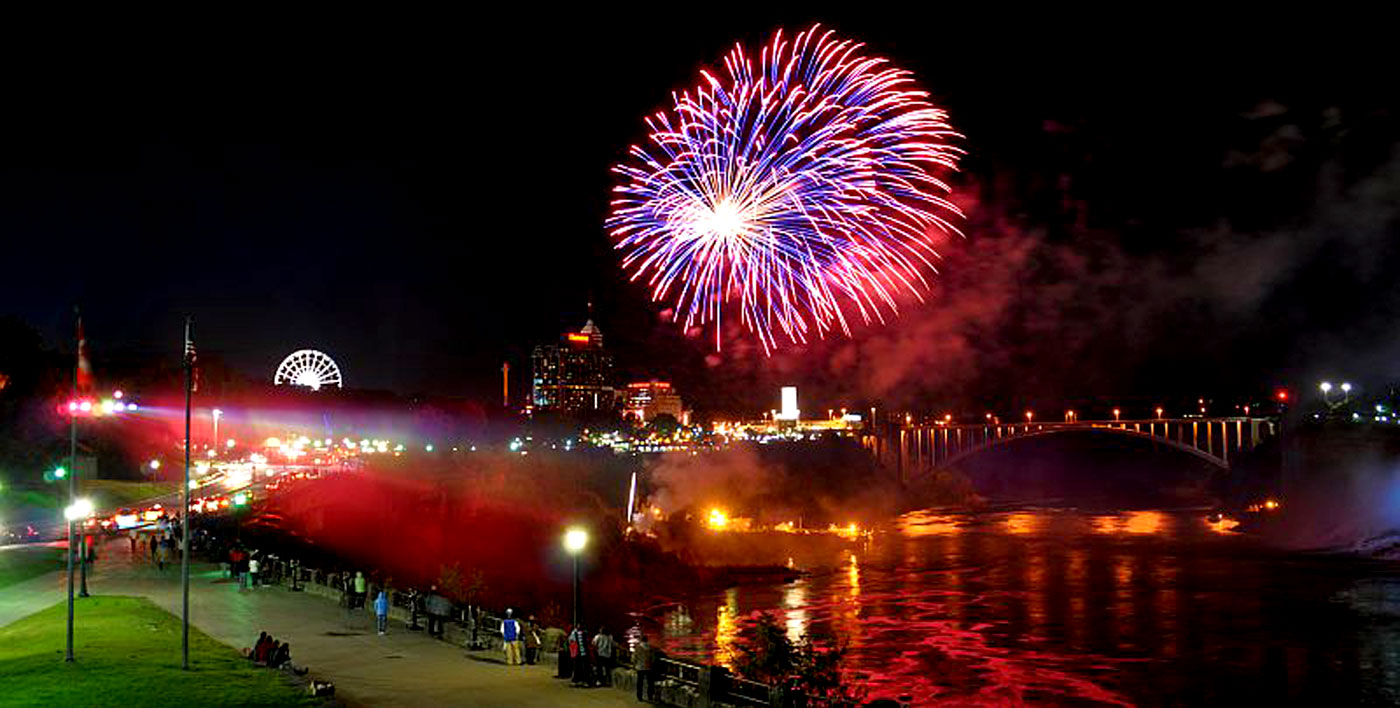 Niagara Falls Fireworks
FIREWORKS SCHEDULE
Fireworks over Niagara Falls!
Beginning Friday, May 20th and continuing each night through to October 10th, 2022, fireworks will return with daily spectacular displays over the Falls.
May 20th, 2022 - October 10th, 2022 @10pm
Niagara Falls Tourism is thrilled to present the 2022 Fireworks Program with funding support from the Tourism Partnership of Niagara.
The 2022 Niagara Falls Fireworks series will kick-off on Friday, May 20th for the Victoria Day long weekend and continue daily until 10:00 pm on Monday, October 10th, 2022 (Canadian Thanksgiving). Nightly shows 7 days per week will give our guests plenty of opportunities to enjoy the spectacular display this Spring, Summer, and Fall.
Visitors to Niagara Falls can also enjoy the many attractions that are open during the holidays and cap their day and overnight stay with fireworks. The fireworks displays can be enjoyed from multiple vantage points. These include outdoor spaces across Niagara's Parks and indoors for guests at the many hotels and restaurants within the tourism districts.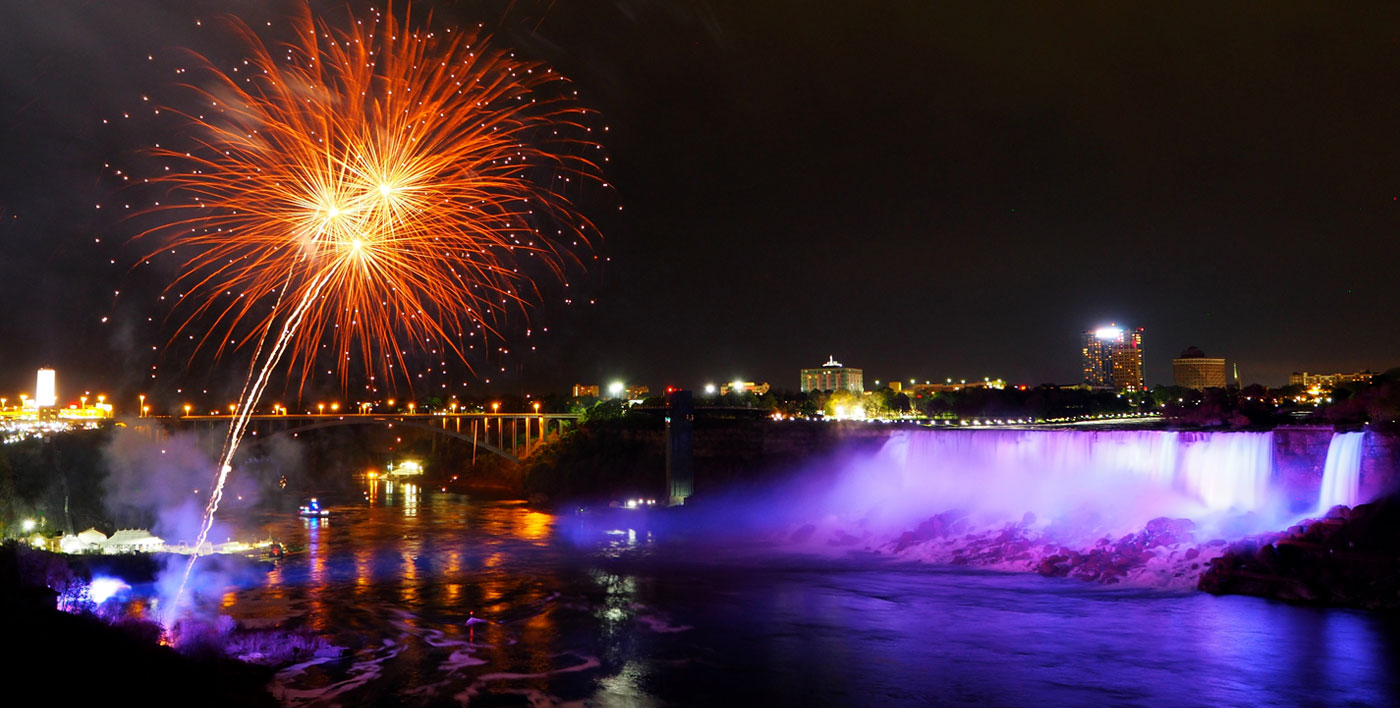 All performances take place at 10PM unless otherwise noted. Fireworks schedule is subject to change. As always, fireworks performances are weather permitting and may be cancelled due to poor weather conditions.
Travelers commuting from the GTA may want to take advantage of the GO Niagara Seasonal Train service which now operates year round on weekends and weekly commuter service.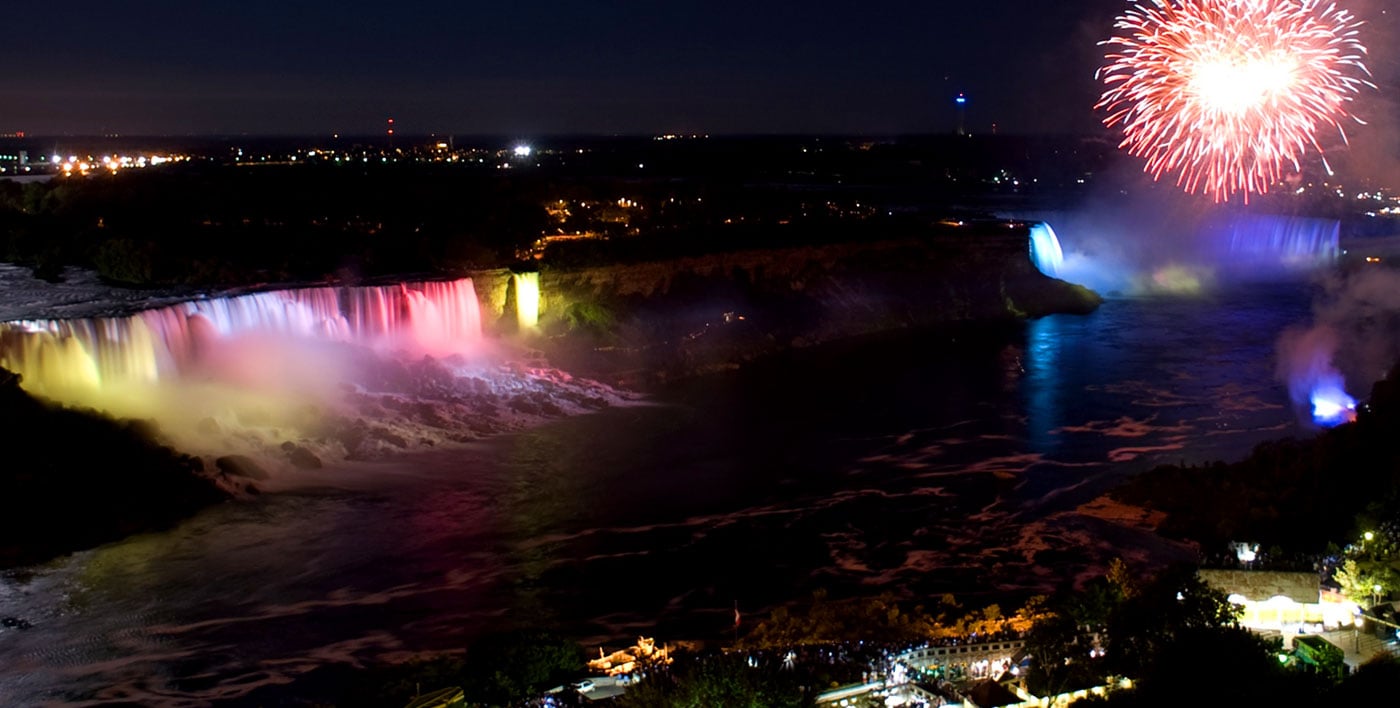 World Class Attractions Within A Block of Niagara Falls! Click Image Above for Details
Note: All dates and times are approximate and subject to change.
Fireworks displays are weather permitting.
Fireworks displays continue rain or shine but may be affected by prevailing winds. Wind speed and direction are tested throughout the day, and any schedule changes are announced as soon as possible. Ask a Niagara Parks staff member or call 1.877.642.7275 for the latest fireworks schedule information.