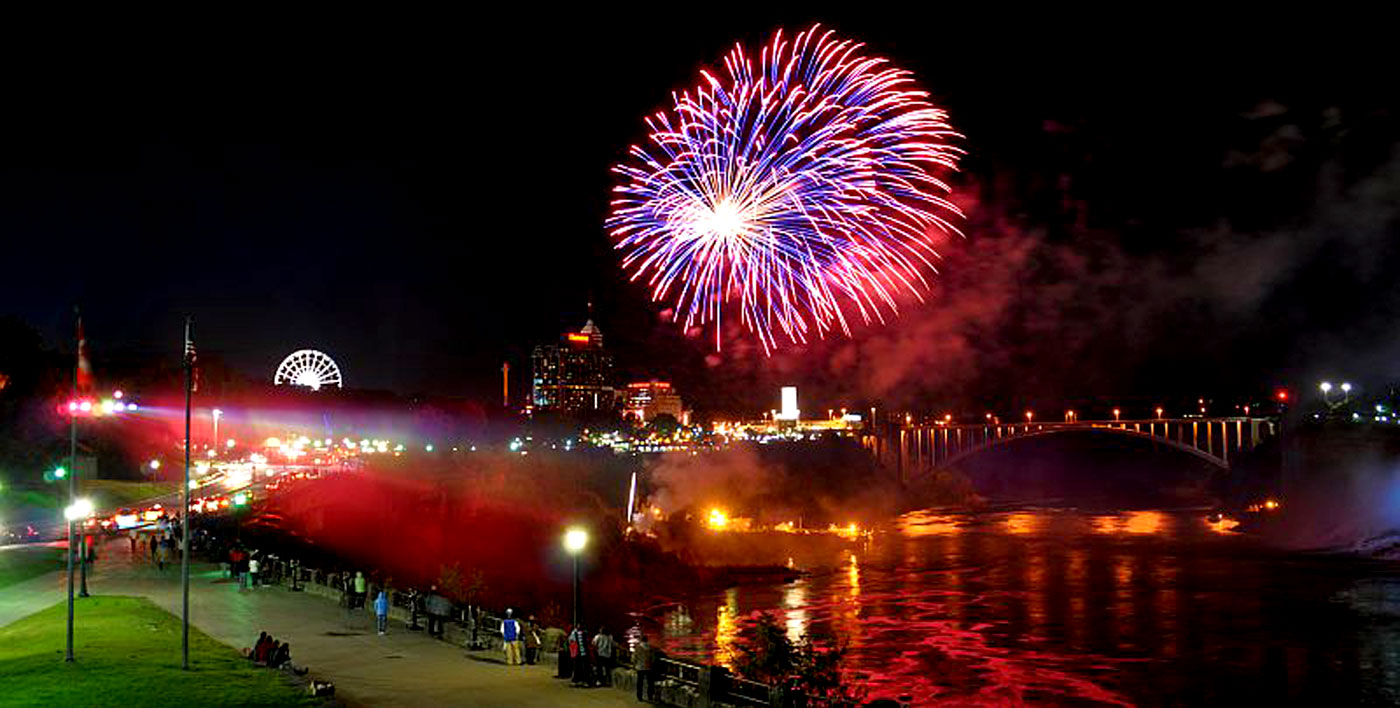 Niagara Falls Fireworks
FIREWORKS SCHEDULE SPRING/SUMMER/FALL 2023
Fireworks over Niagara Falls!
May 19th at 10:00pm Every Night until October 9th.
Few things can compare to the breathtaking sight of fireworks exploding over Niagara Falls, creating an awe-inspiring display of light and color that will leave a lasting impression on any traveler. Fortunately, visitors to Niagara Falls have the opportunity to witness Canada's longest-running fireworks series throughout the summer and during the Winter Festival of Lights, as well as select other holidays throughout the year.
Starting on Friday, May 19th, the 2023 Summer Fireworks series at Niagara Falls will begin with a bang and will run every night at 10:00pm until the grand finale on Monday, October 9th, which coincides with Canadian Thanksgiving. This means that from May to October, you can take advantage of numerous chances to witness the stunning fireworks show while enjoying the mesmerizing views of the Falls.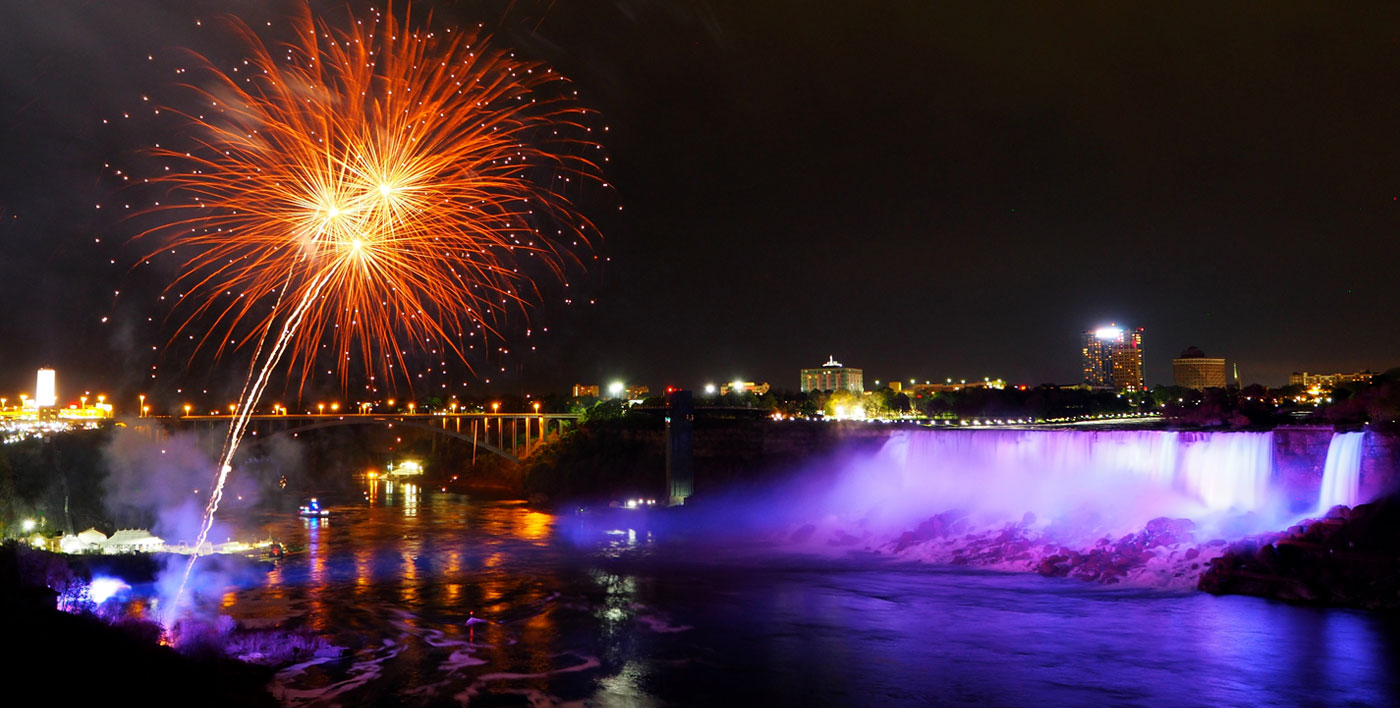 By marking your calendar for this unforgettable experience, you can enjoy a nightly display of colorful and dazzling pyrotechnics throughout the summer months, culminating in a spectacular finale in October. Whether you're visiting with family or friends, or just exploring the area on your own, the Niagara Falls Summer Fireworks series is an event that you won't want to miss. 
So, make sure to plan accordingly and witness this amazing event while you have the chance. With nightly shows from May to October, you'll have plenty of opportunities to experience the awe-inspiring spectacle of the fireworks illuminating the night sky above the Falls.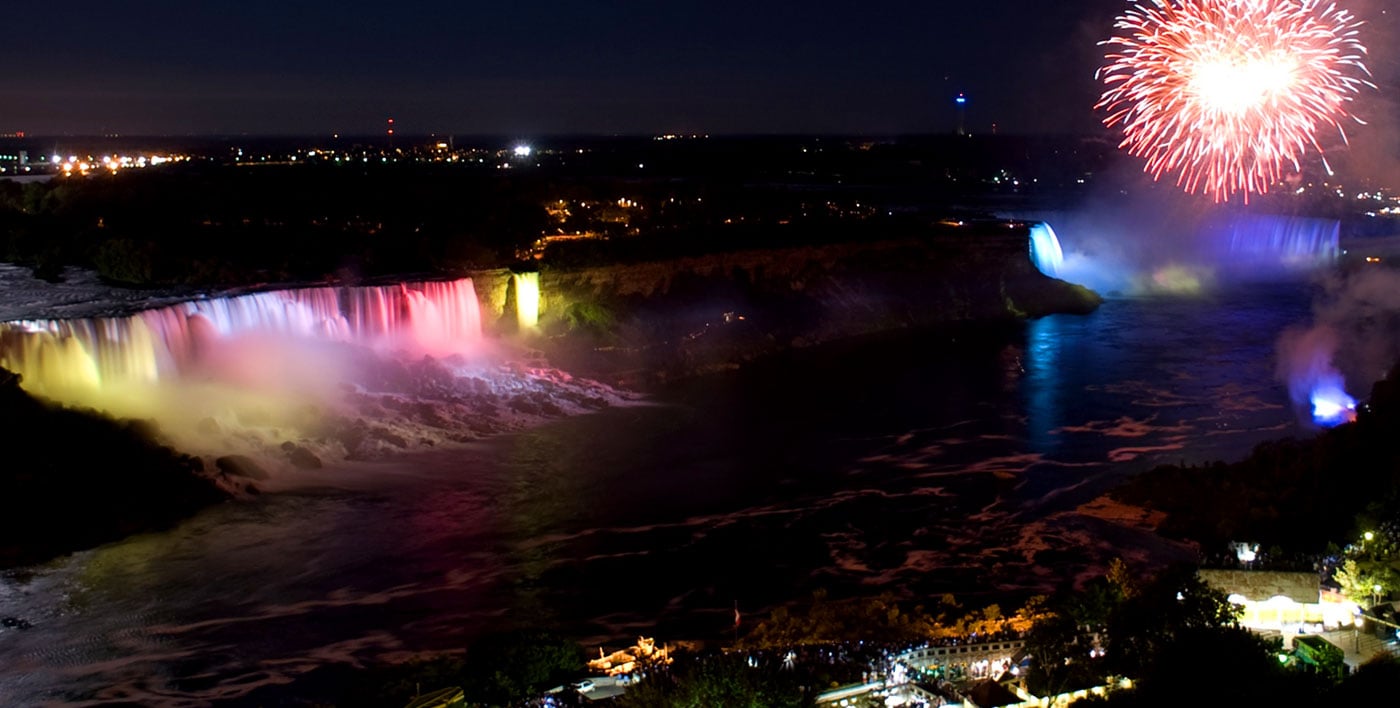 World Class Attractions Within A Block of Niagara Falls! Click Image Above for Details
Note: All dates and times are approximate and subject to change.
Fireworks displays are weather permitting.
Travelers commuting from the GTA may want to take advantage of the GO Niagara Seasonal Train service which now operates year round on weekends and weekly commuter service.
Fireworks displays continue rain or shine but may be affected by prevailing winds. Wind speed and direction are tested throughout the day, and any schedule changes are announced as soon as possible. Ask a Niagara Parks staff member or call 1.877.642.7275 for the latest fireworks schedule information.