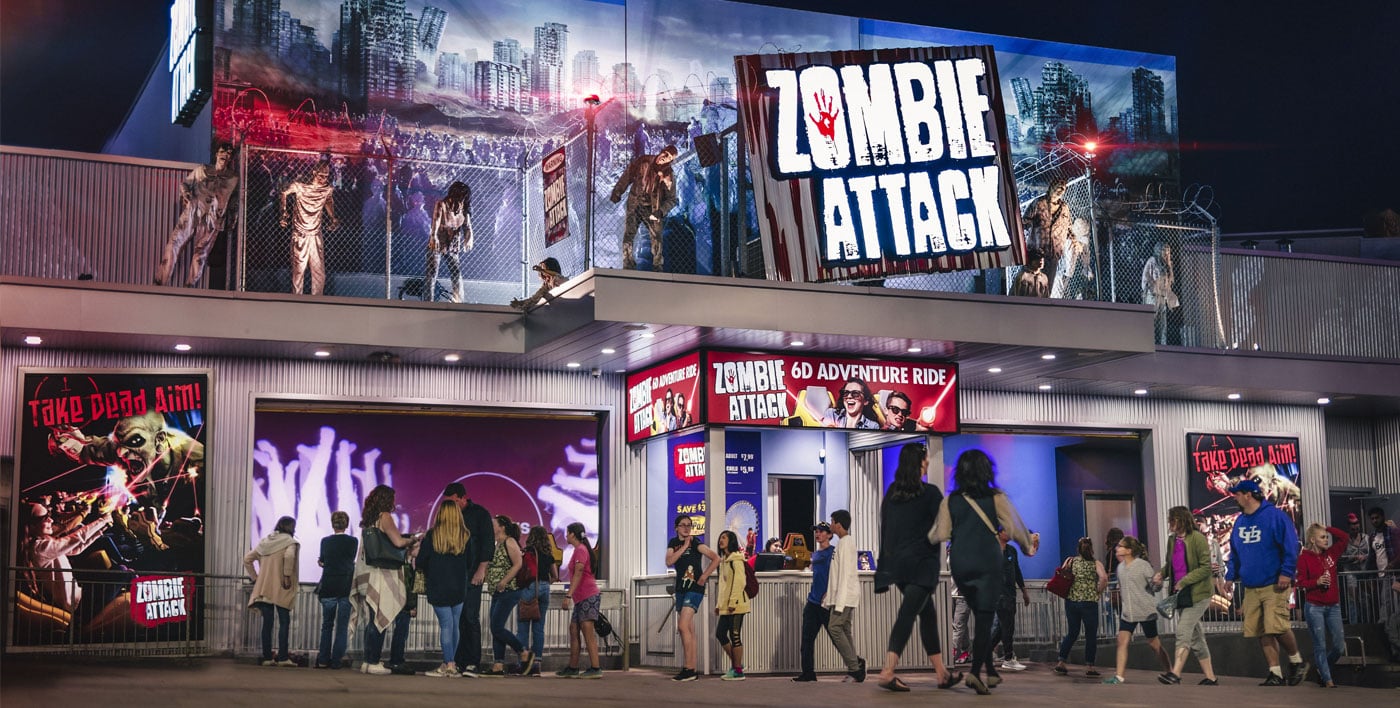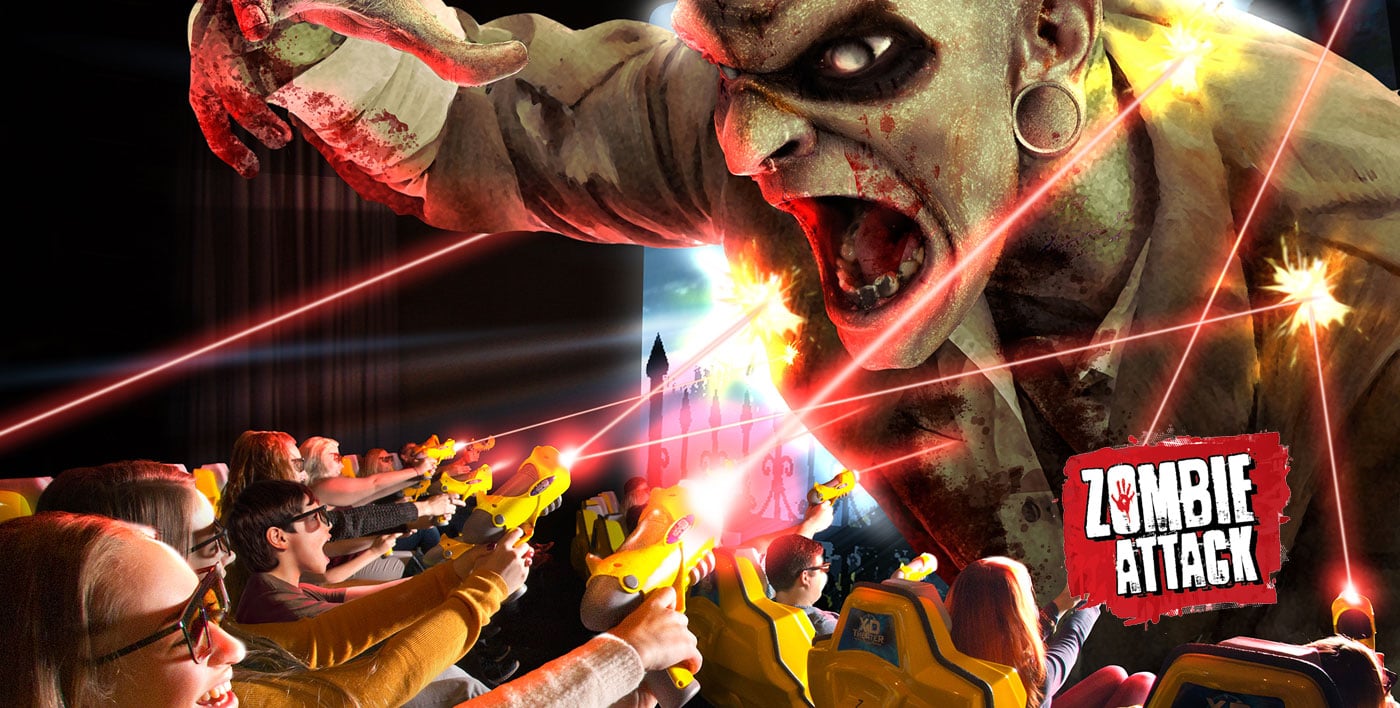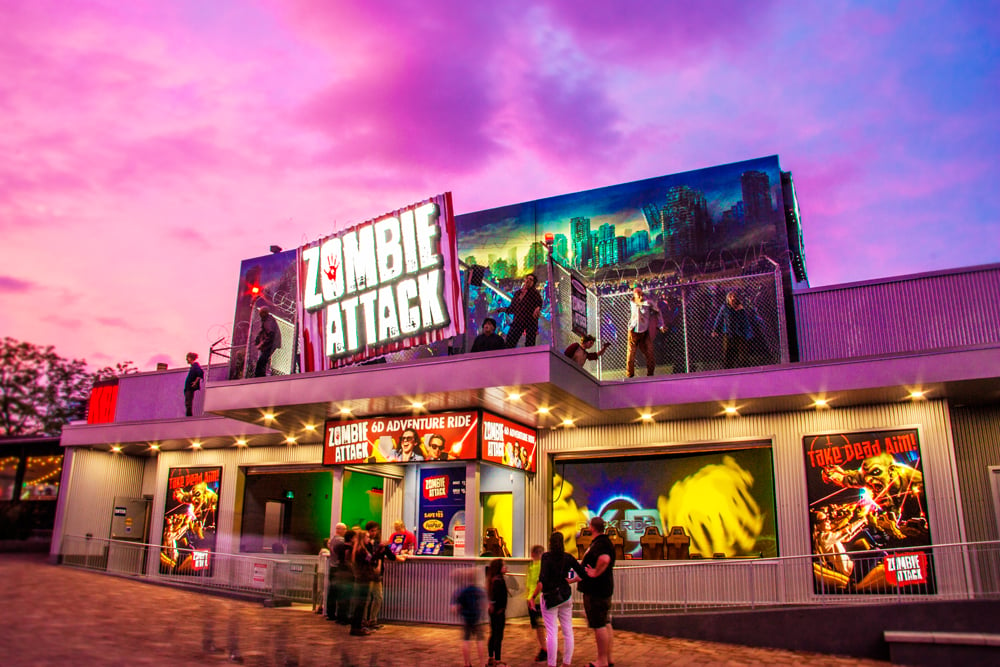 Zombie Attack
4960 Clifton Hill, Niagara Falls, ON, L2G 3N4
Zombie Attack: Hours
Get ready to take dead-aim with this interactive adventure! Located in our 36-seat interactive XD Dark Ride Theater — the largest XD Dark Ride in North America — Zombie Attack is apocalyptic in scope and excitement.
Fight in the Zombie apocalypse and try to save the world! Survive brain-hungry zombies and challenge your friends in a scoring battle to prove who is the champion of humankind. Zombie Attack features a fast and precise targeting system to help you blast Zombies at will. The group experience and individual scoring system creates a dynamic competitive environment to see who gets the best score.
"Hands down the best attraction in the area! Wow, I am blown away by how much fun it was! Clearly a hidden gem among the lights and bustle of Clifton Hill. Definitely worth checking out and I will be back to Niagara Falls to enjoy another immersive experience." - RSH DVP Local Guide
Zombie Attack is located in the prime tourist area of Clifton Hill next to the SkyWheel and is open all year long. You can't miss it: Zombies, billboards, and barbed wire fence are fully integrated into the building's facade to accentuate the attraction's apocalyptic setting.
Call 905-358-3676 for hours of operation, ticket prices and group booking information..