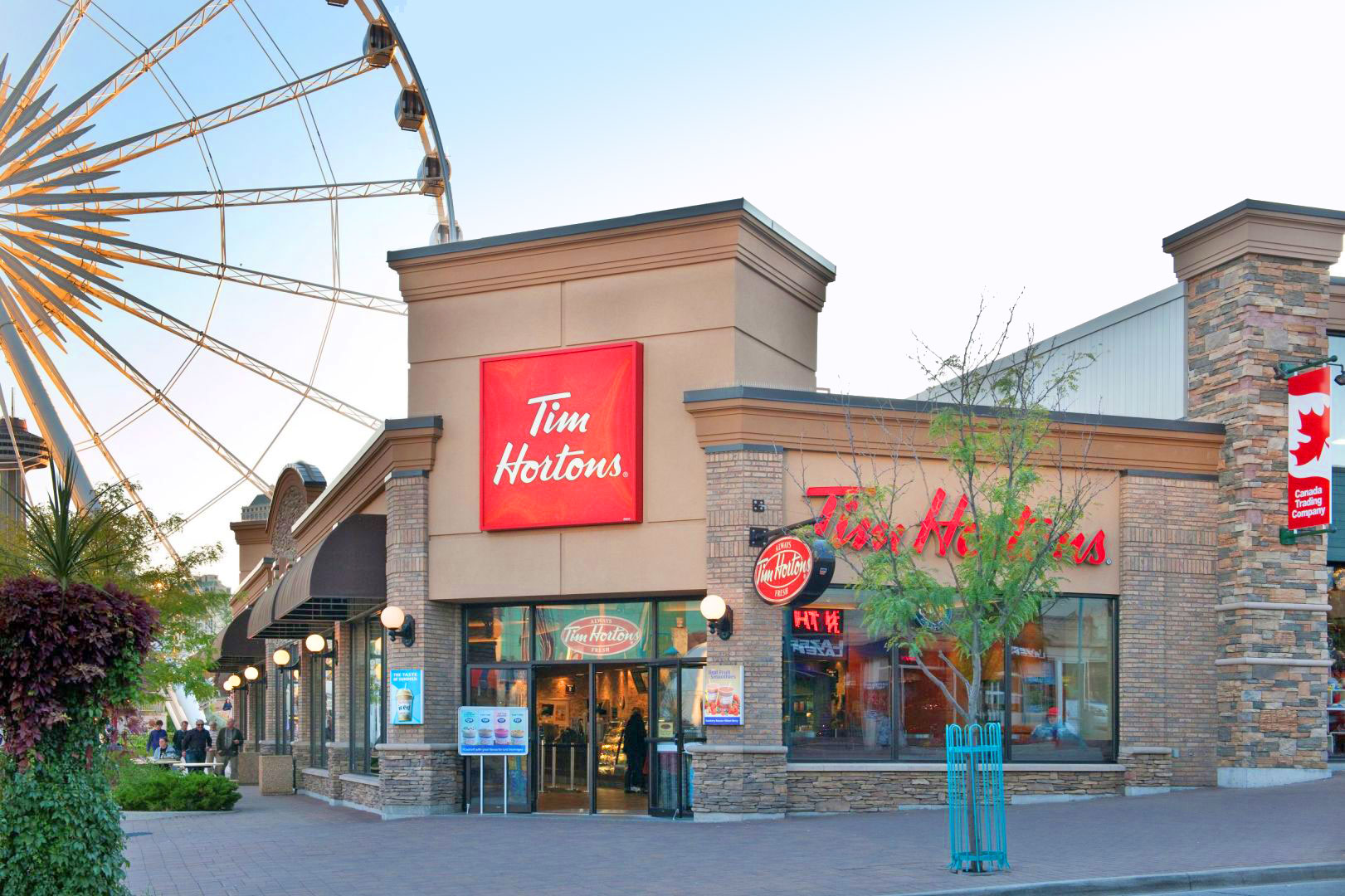 Tim Hortons
4950 Clifton Hill, Niagara Falls, ON L2G 3N4
Whether you're an early riser or a late night snacker, at Tim Hortons you'll always find a rich and flavourful cup of coffee or tea, plus delicious sandwiches and savory sweets.
With a large panoramic window that overlooks the Niagara SkyWheel courtyard and ample seating, you are more than welcome to sit, relax and watch the action as it unfolds on Clifton Hill.
Come for lunch, dinner or quick beverage, either way at Tim Hortons you'll always get fresh brewed coffee, delicious foods and dependable service.
Family Friendly Restaurants to Please the Pickiest Eaters
Reading Time:  5 minutes - Taking the family out to supper is a pleasure, but if the children are picky eaters, it can be difficult. As parents, you want your children to express more than "I'm not hungry," and to appreciate a dinner the way everyone should. Fortunately, Clifton Hill has family-friendly eateries that understand your children's picky eating patterns...
Plan a Getaway with your BFF to Niagara Falls this Spring
Reading Time:  4 minutes - When most people think of a trip to the Niagara Falls, they think of a family vacation or a romantic trip with their partner. However, it's also an exciting getaway option for a girls weekend — and if you are coming from Toronto it's easily accessible via GO Transit (see schedule). Forget about the hassle...
Family Day 24-Hour Guide at Clifton Hill
Reading Time:  6 minutes - Niagara Falls is a lively city and a must-see while visiting the area. If you can't stay overnight to experience this exciting city during your family vacation, here's a brief guide to spend 24 hours in the city that emphasizes family-friendly locations to explore, eat, and more. Clifton Hill makes it easy to celebrate Family...