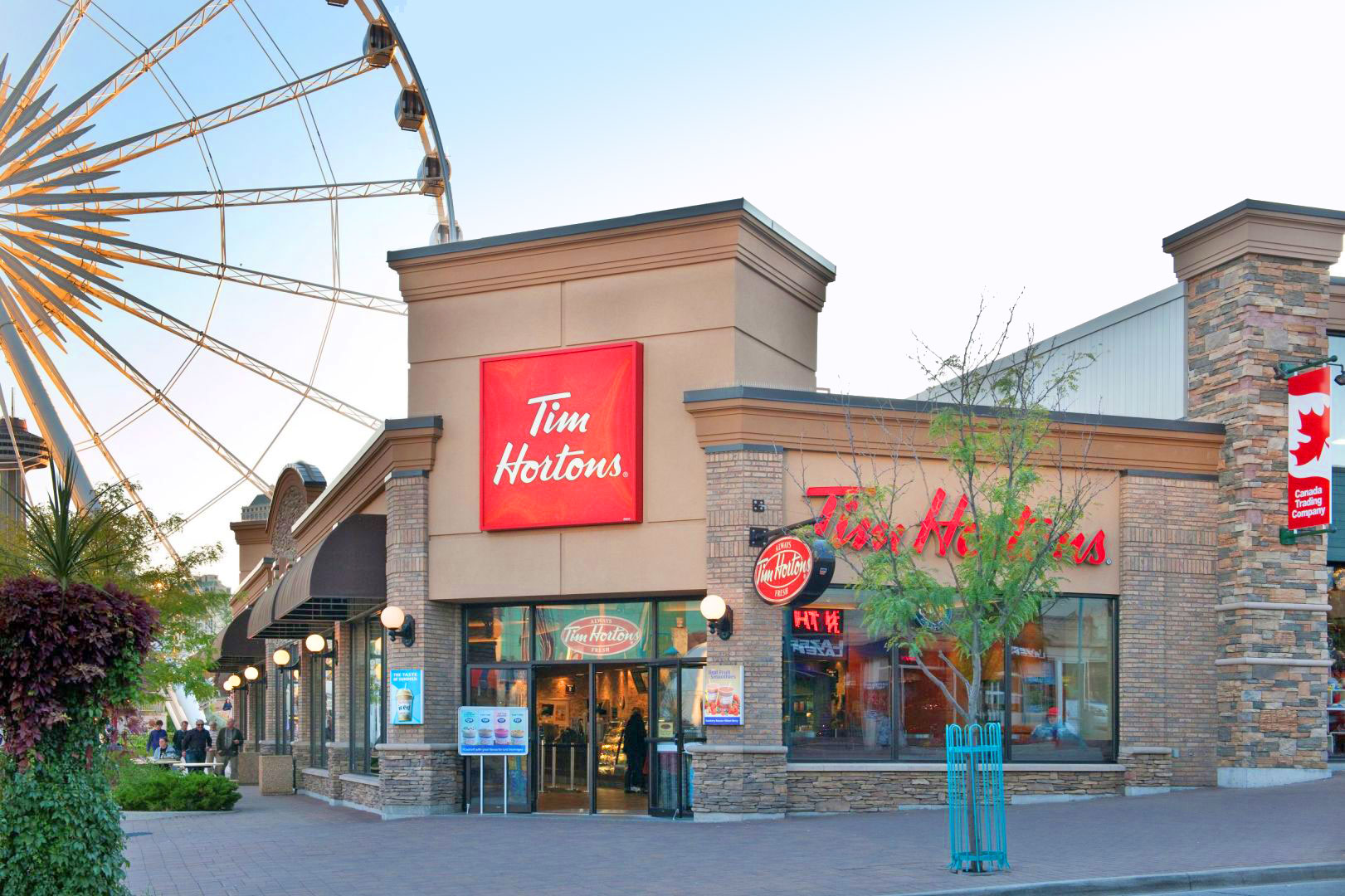 Tim Hortons
4950 Clifton Hill, Niagara Falls, ON L2G 3N4
Whether you're an early riser or a late night snacker, at Tim Hortons you'll always find a rich and flavourful cup of coffee or tea, plus delicious sandwiches and savory sweets.
With a large panoramic window that overlooks the Niagara SkyWheel courtyard and ample seating, you are more than welcome to sit, relax and watch the action as it unfolds on Clifton Hill.
Come for lunch, dinner or quick beverage, either way at Tim Hortons you'll always get fresh brewed coffee, delicious foods and dependable service.
Best Time for a Date on Clifton Hill
Reading Time:  3 minutes - Looking for somewhere fun and exciting to take your date where you can enjoy the warm weather, eat great food, and unleash your inner kid? Clifton Hill is the prime destination for first-time dates or long-time couples to go for entertainment. We combine fun activities, with the beautiful backdrop of the Falls. See why we...
Quiz: How Much Do You Know About "Cinco de Mayo"?
Reading Time:  2 minutes - "Cinco de Mayo" is celebrated on May 5th in Mexico. It means "fifth of May", and it is known as a festival of Mexican heritage and pride that celebrates the triumphant victory of the Mexicans over the French in 1862 at the Battle of Puebla. Celebrating "Cinco de Mayo" has become increasingly popular where there...
Top Mother's Day Activities In Niagara Falls
Reading Time:  5 minutes - There's no place like Niagara Falls to spend Mother's Day! Treat mom to a special day of food, fun, and a lot of laughter, and of course, the beautiful scenery that this city has to offer. Mother's Day is all about showing that special woman in our lives that she is appreciated and treating her...