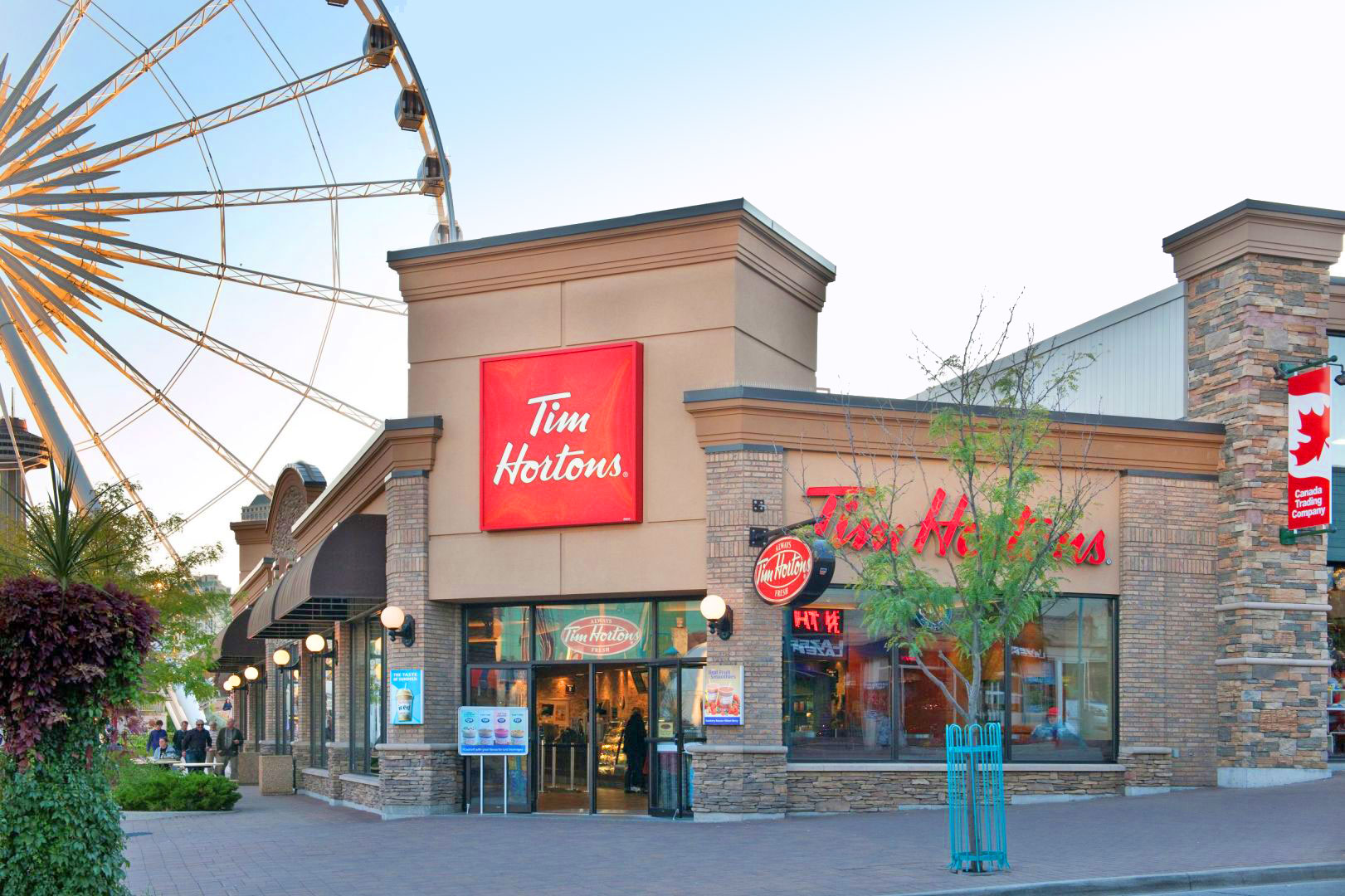 Tim Hortons
4950 Clifton Hill, Niagara Falls, ON L2G 3N4
Whether you're an early riser or a late night snacker, at Tim Hortons you'll always find a rich and flavourful cup of coffee or tea, plus delicious sandwiches and savory sweets.
With a large panoramic window that overlooks the Niagara SkyWheel courtyard and ample seating, you are more than welcome to sit, relax and watch the action as it unfolds on Clifton Hill.
Come for lunch, dinner or quick beverage, either way at Tim Hortons you'll always get fresh brewed coffee, delicious foods and dependable service.
National Slo-Pitch Athletics Eastern World Series 2023 Niagara Falls
Reading Time:  3 minutes - Get ready, sports enthusiasts, because something big is coming to Niagara Falls! From September 2nd to September 4th, 2023, the Niagara Falls area will be buzzing with excitement as the 2023 National Slo–Pitch Athletics Eastern World Series Championships hit town. And guess what? It's happening at the fantastic Patrick Cummings Memorial Sports Complex, right at 8965...
Niagara Falls Civic Holiday Weekend Activities
Reading Time:  9 minutes - Get ready for an exciting time as the Civic Holiday long weekend approaches, spanning from August 4th to August 7th. Now is the time to set your plans in motion and make the most of this fantastic opportunity for a memorable getaway with your loved ones. If you've been postponing your travel plans, this is...
Best Dishes to Share on a Date at KELSEYS
Reading Time:  4 minutes - There's something about sharing food that creates an incredible bond by bringing people together. Consider visiting KELSEYS Original Roadhouse on Clifton Hill and ordering a few sharable dishes to grow your connection with that special someone. Kelsey's has an undeniably date-friendly atmosphere and during the summer months, KELSEYS offers a panoramic patio area with large...