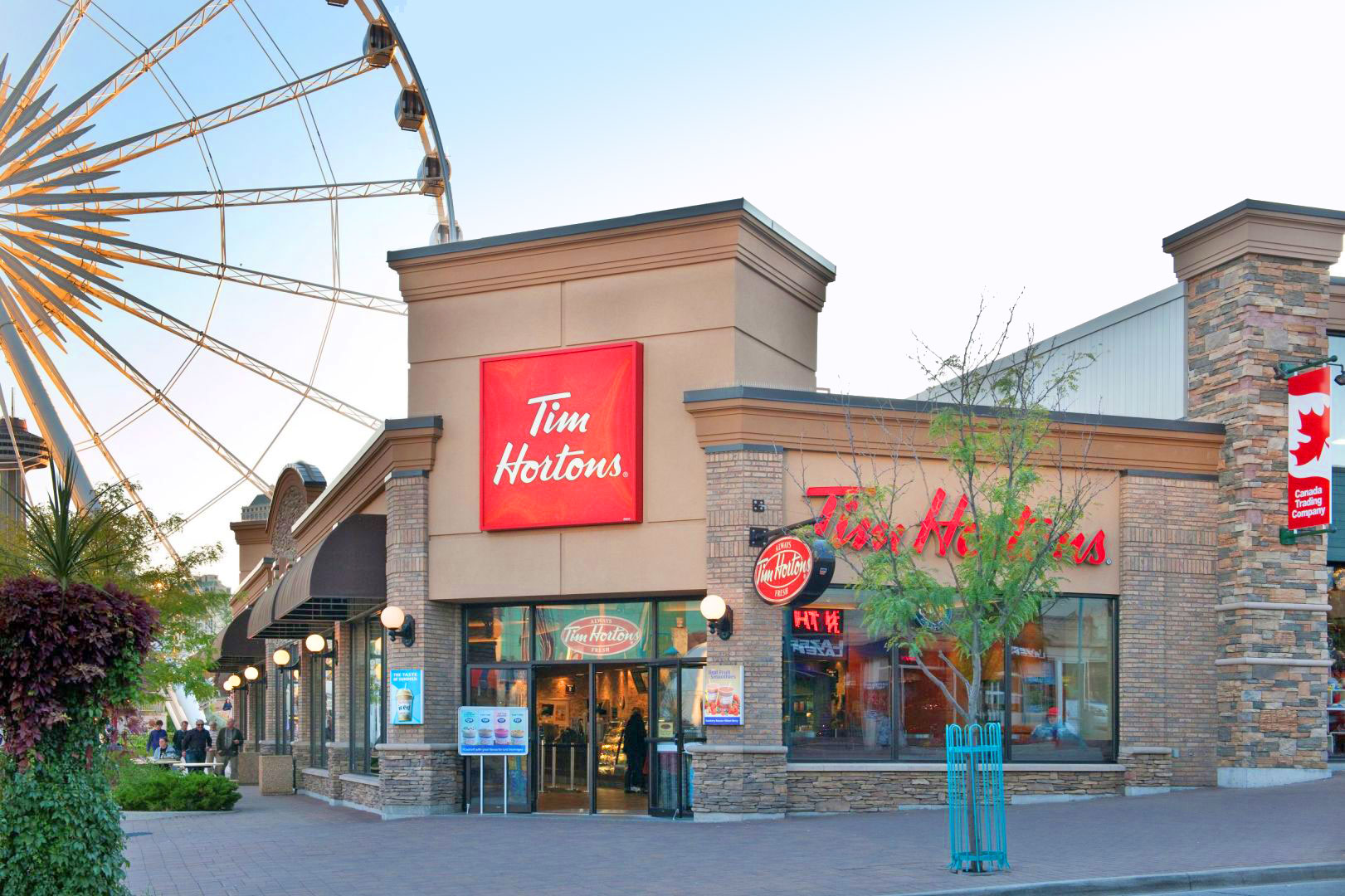 Tim Hortons
4950 Clifton Hill, Niagara Falls, ON L2G 3N4
Whether you're an early riser or a late night snacker, at Tim Hortons you'll always find a rich and flavourful cup of coffee or tea, plus delicious sandwiches and savory sweets.
With a large panoramic window that overlooks the Niagara SkyWheel courtyard and ample seating, you are more than welcome to sit, relax and watch the action as it unfolds on Clifton Hill.
Come for lunch, dinner or quick beverage, either way at Tim Hortons you'll always get fresh brewed coffee, delicious foods and dependable service.
Delicious Fall Flavors on Clifton Hill in Niagara Falls!
Reading Time:  4 minutes - Join us on Clifton Hill for the best Fall Flavours to be enjoyed at Niagara Falls' World Famous Street of Fun by the Falls. Green Apple Waffle Cone With apples in season during the Autumn months, our Green Apple ice cream in a waffle cone are a must! Green apples are known for being juicy...
The Clifton Hill Foodie Video Series
Reading Time:  2 minutes - While touring the Street of Fun by the Falls, discovering delectable treats is a very satisfying feat! Fantastic food is frequently served at unexpected places…so why not find the fanciful flavours that are worth travelling for and explore the irresistible offerings found on Clifton Hill's Street of Fun! Instead of mentioning the "best" formal places...
Thanksgiving Weekend In Niagara Falls Canada!
Reading Time:  6 minutes - Spend a One-of-a-kind Thanksgiving Weekend In NiagaraThanksgiving Canada: Monday, October 10th, 2022 NIAGARA FALLS, ON We know it's hard to believe with these Summer-like temperatures that we've been having, but Autumn is almost here! Very soon, we will see crisp sweater-weather, vivid sunsets and spectacular rustic colours. Thanksgiving is the perfect Niagara weekend! Visitors can still...