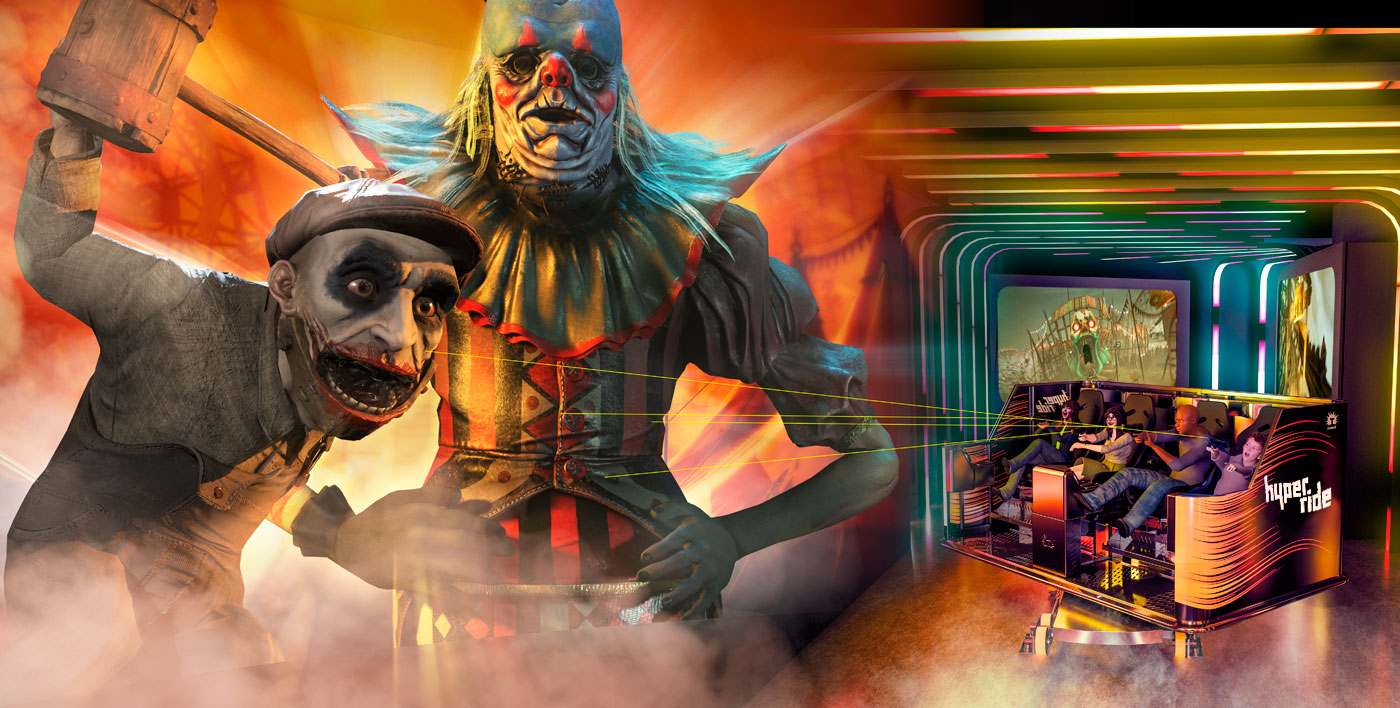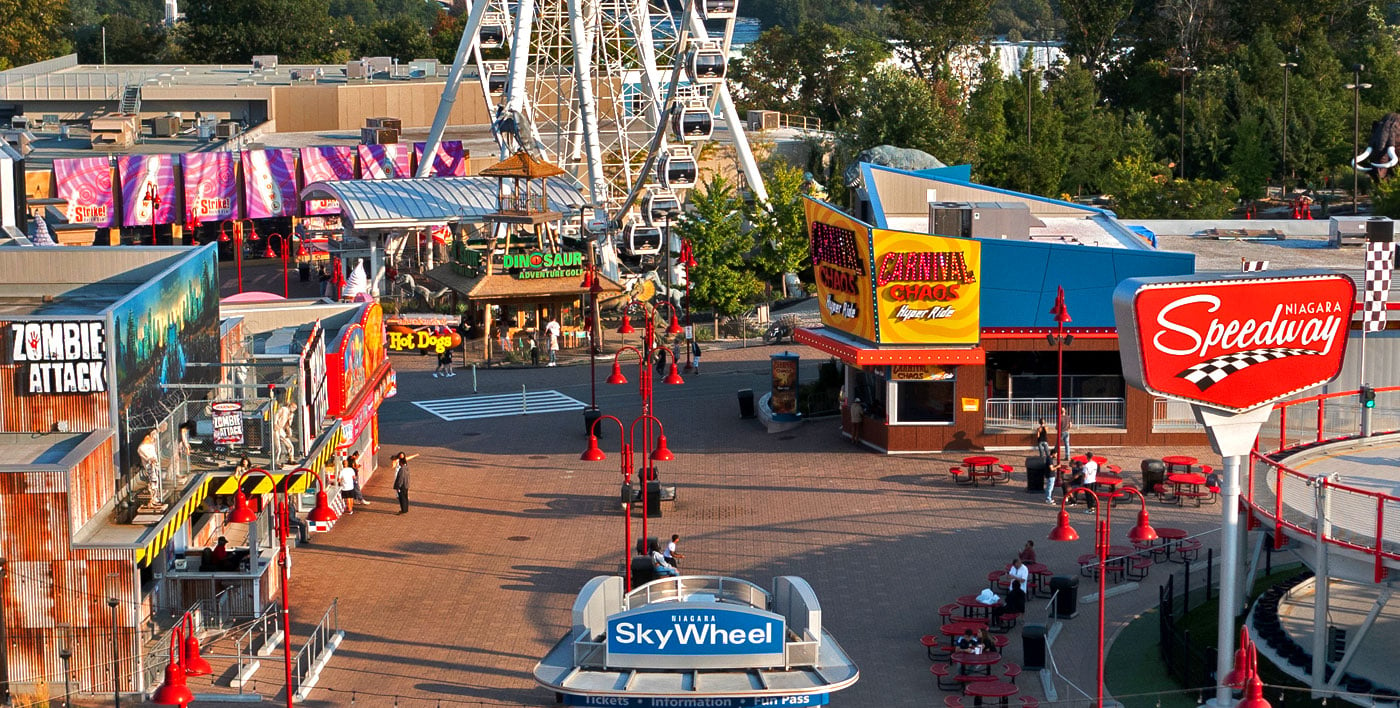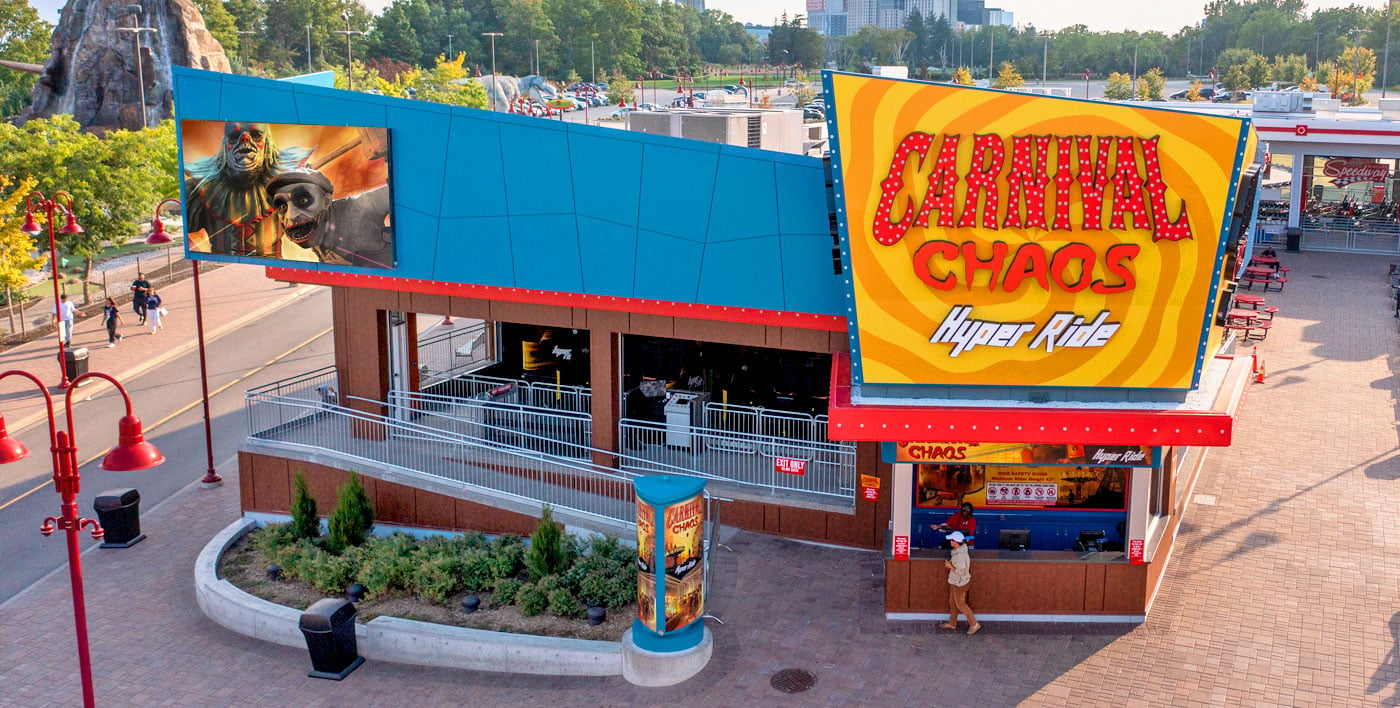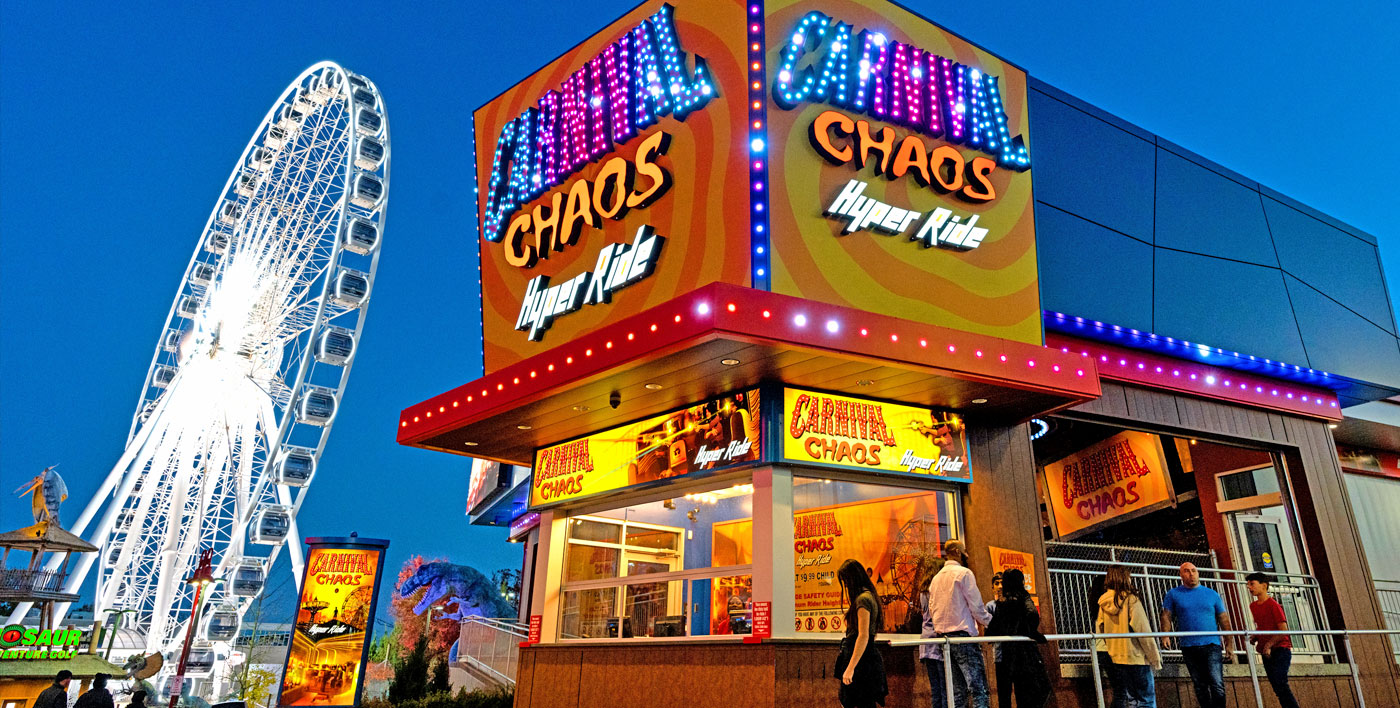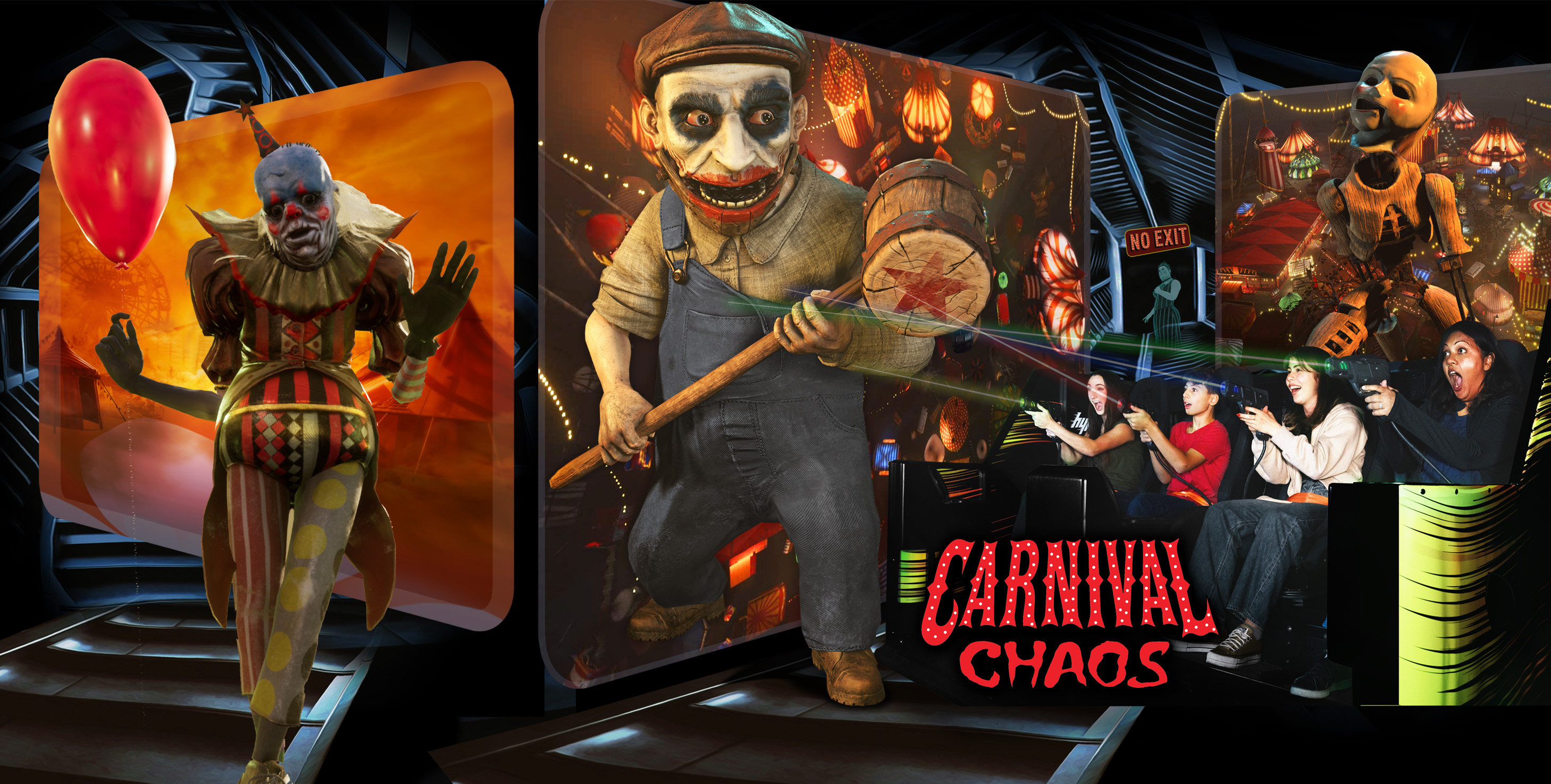 Carnival Chaos
4960 Clifton Hill, Niagara Falls, ON, L2G 3N4
Carnival Chaos HyperRide: Hours
Ticket Pricing: Adult $9.99 | Child $7.99 
TICKETS ARE TO BE PURCHASED ON-SITE IN-PERSON
*Prices do not include applicable tax.
Lock and load your weapons as you prepare to do battle against the freaks at Carnival Chaos!
A disturbed clown looking for vengeance traps you in his nightmare, filled with creatures manifested from his mind in a ghastly setting. You'll be tossed, pulled and toyed with like a mouse caught by a villainous cat. Get over your fears, gather your friends and family, then get ready to battle the fiendish hordes at Carnival Chaos. 
You'll need to bring your 'A" game to challenge the carnies coming at you from all sides as you get deeper and deeper inside this demonic world. You'll be whisked onto many dangerous amusement rides starting with a rickety roller coaster that crashes through the roof of a sinister workshop, then get spun out of control on the Wheel of Misfortune and the scary swing ride, then bang around in bumper cars until you are finally led to the bizarre Big Top show.  The freaks are as relentless as they are terrifying stirring up chaos throughout the journey. Every rider is armed with a laser gun to protect themselves, but working together greatly improves your chances of survival.  You can also compete for the highest score by hitting as many targets as possible.  This fully immersive experience is a first of its kind dark ride like no other!
Featuring 7 fully interactive screens, 5 carts (4 players / cart),  the award winning HyperRide system brings together all the cutting-edge elements of today's ride simulators and gaming technology. It's fully immersive with incredible interactivity, state of the art projection system, captivating media and game play, high velocity motion, high detail 3d animation and sounds.  It joins many other Clifton Hill rides designed by dark ride legends TrioTech, which includes Zombie Attack (XD Dark Ride), Cosmic Coaster (XD Theatre), plus the Typhoon and Storm arcade games in the Great Canadian Midway.
Requirements:
Height Restriction, rider minimum height 42" (106.7cm or 3'6") 
Weight Restriction, rider maximum weight 300lbs (136 kg or 21.4 stone)