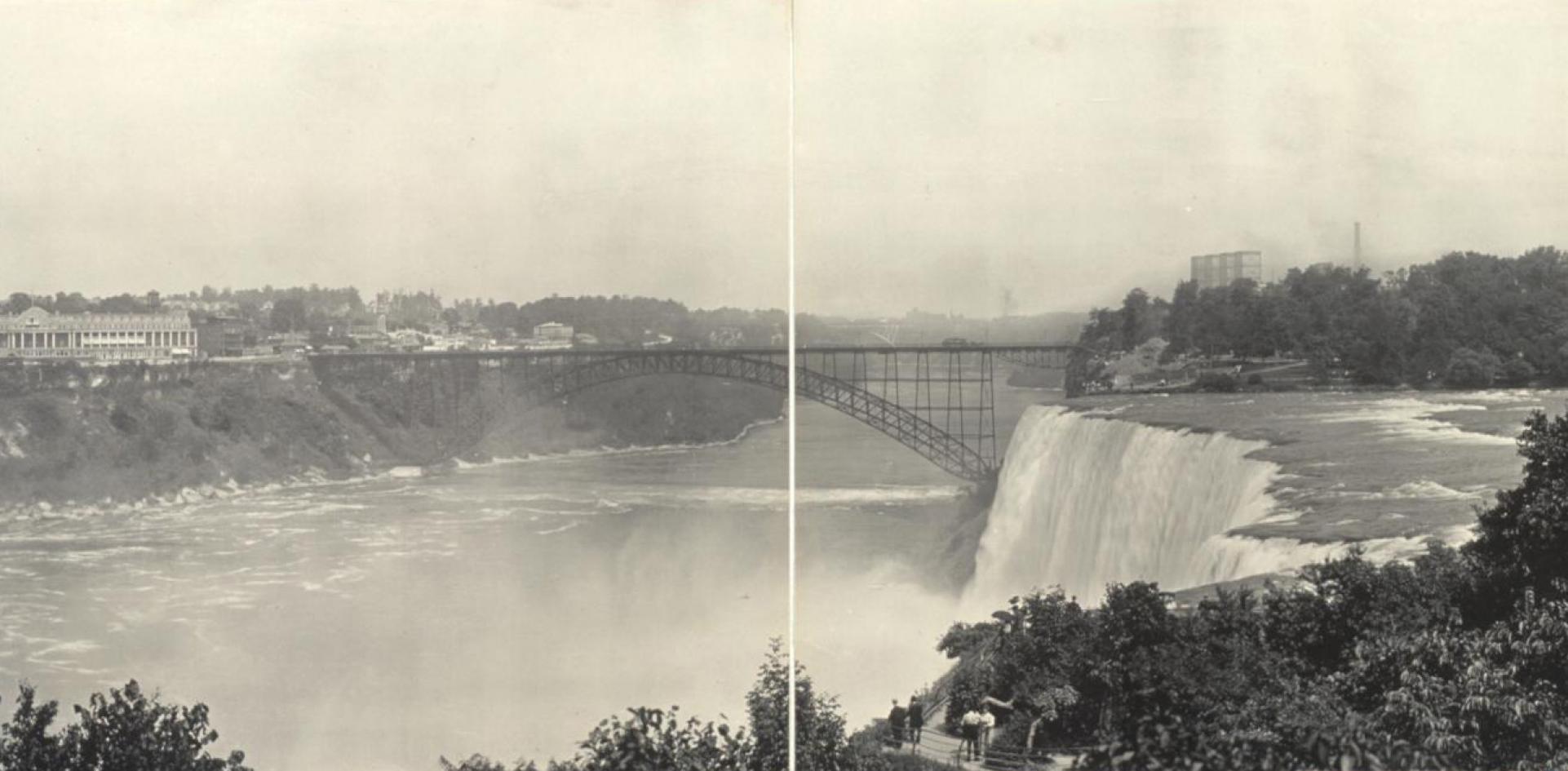 Niagara Falls Attractions History
By Sherman Zavitz
Beginning in the mid 19th century, visitors to Niagara Falls could enjoy a trip on the famous Maid of the Mist. The first Maid was launched in 1846 to provide ferry service across the Niagara River just below the falls. Business dropped drastically in 1848, however, following the opening of the first Suspension Bridge across the gorge. It was located where the Whirlpool Rapids Bridge is now.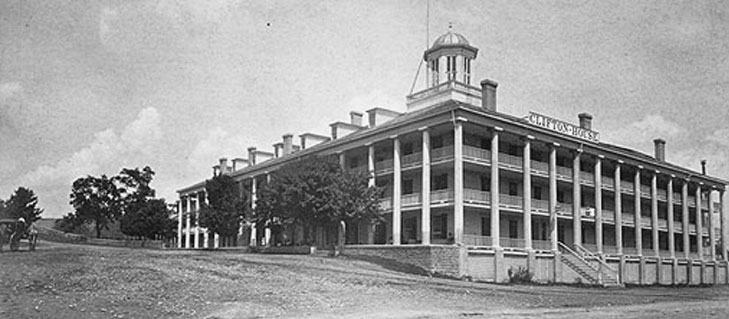 In order to find another source of revenue, the Maid's owners began making sightseeing trips upriver to within a short distance of the Horseshoe Falls. The idea caught on very quickly. People were absolutely enthralled with the exciting but perfectly safe (not to mention unique) experience. As a local 19th century writer noted, "It is a sensation that is equaled nowhere else, the most wonderful water-trip in the world."
Another exhilarating Niagara adventure was a walk behind the Horseshoe Falls. By the early 1700s, inquisitive individuals with a sense of daring were climbing down the side of the gorge in the area around Table Rock. If available, crude ladders were used; at other times roots, branches and rock ledges were all that the climber had for footholds.
Eventually it was found that you could actually walk behind the falls for some 150 feet before you reached a large rock that prevented any further progress. This point became known as Termination Rock.
Stairways were built to take visitors into the gorge and raincoats were provided to keep them dry. At the end of the "trip," tourists were even presented with a certificate showing that they had gone "Behind the Sheet" to Termination Rock. The modern equivalent of this attraction is called Journey Behind the Falls.
If you were visiting Niagara Falls during the 19th century, chances are good that you would have stayed at the Clifton House. The most renowned hotel at Niagara, it was built in 1833 and was located at the foot of Clifton Hill where Oakes Garden Theatre is now.
A summer hotel, it was frequently the scene of social events that were not only open to guests but others as well. A good example of the kind of activities the hotel hosted can be found in the pages of the Niagara Falls, New York Gazette for September 1, 1869. The paper noted the following: "On the coming Friday evening a musical entertainment will be given at the Clifton House by Alfred Poppenberg and the Clifton House orchestra. The program embraces an overture, two ballads, fantasie, harp solo and, subsequently, a hop. Tickets are only 50 cents."
That same edition of the Gazette announced that "Rev. W. Morley Punshon, late of London, England, will deliver his celebrated lecture on "Macaulay" in the concert hall, Clifton House, on Monday evening, 13th inst."
Clearly, 19th century Niagara Falls offered many things to do besides, of course, viewing the famous and beautiful falls.
* Photos provided by Edsen Breyer's Postcard Museum, Mr. John Guthrie