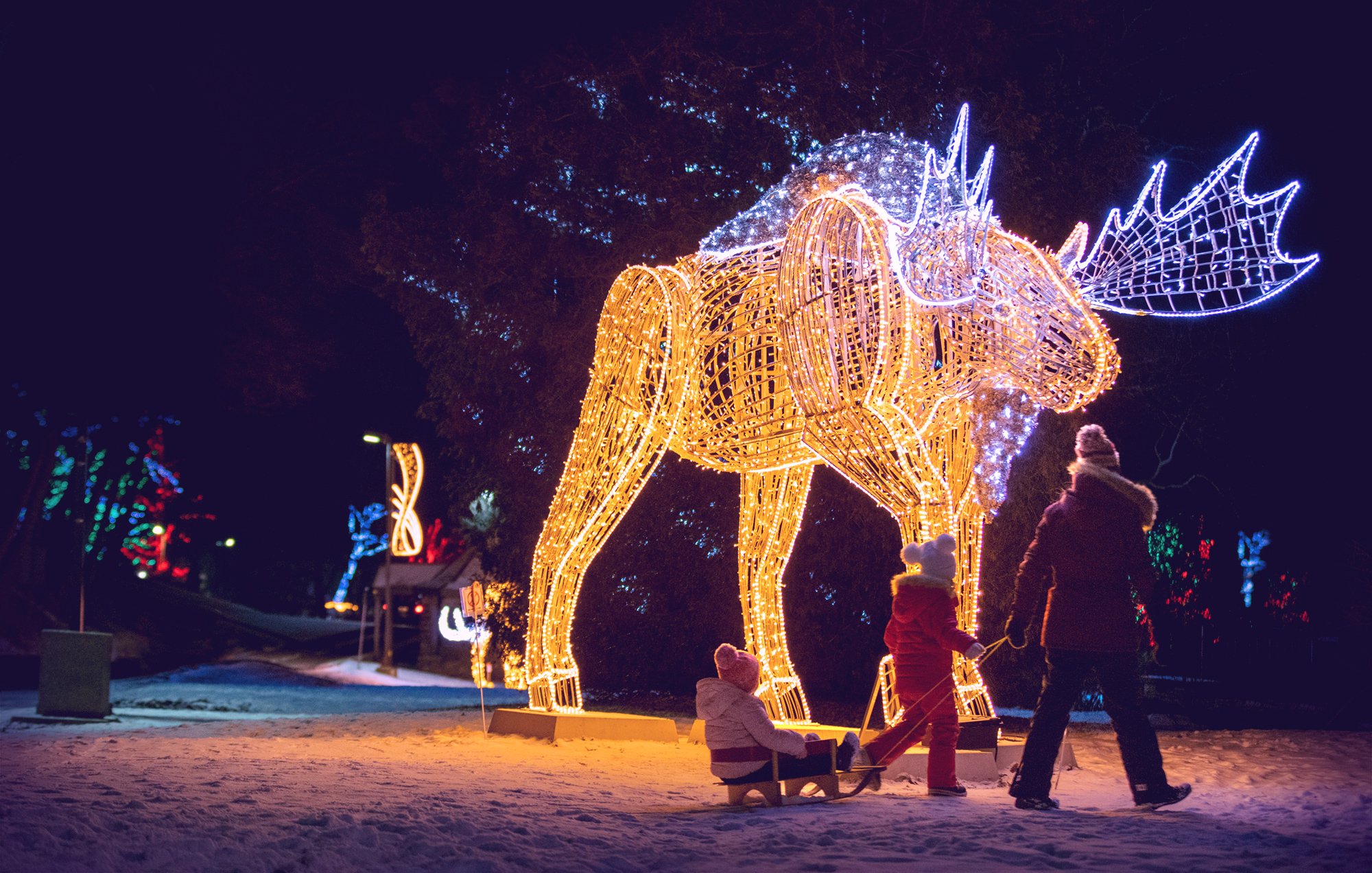 Niagara Winter Festival of Lights
November 18, 2023 to January 7, 2024
The 41st Annual Niagara Falls Winter Festival of Lights is fast approaching!
As the temperature drops and a gentle frost begins to blanket the landscape, prepare to be enchanted by the transformation of Niagara Falls. With more than 3 million lights and over 75 dazzling displays, Niagara Falls is on the cusp of becoming a winter wonderland unlike any other. This magical metamorphosis will stretch across the Niagara Parkway, Dufferin Islands, and the bustling tourist districts. This festival has solidified Niagara Falls as a must-visit winter destination, offering an unforgettable experience that draws visitors back, not just once but throughout the year.
The Niagara Falls Winter Festival of Lights features millions of sparkling lights along an 8 KM illumination route that travels along the Niagara Parkway past the Niagara Falls, into Dufferin Islands, and the surrounding tourist districts of Clifton Hill, the Victoria Centre, Fallsview Boulevard, and Lundy's Lane.
Fireworks Schedule
The Niagara Falls Winter Festival of Lights will feature Fireworks on weekends from November 18, 2023 to December 16, 2023 as well as nightly throughout the Holidays from December 22, 2023 to January 7, 2024.
Fireworks Schedule
November: 18, 24-25 at 8:00pm
December: 1-2, 8-9, 15-16, 22-31 at 8:00pm
December 31 * NYE at 12:00am
January: 1-7 at 8:00pm
WFOL Falls Illumination
Prepare to be dazzled every night during the Festival. Witness the remarkable "Sparkling Winter Lights Falls Illumination" as it transforms the night sky into a mesmerizing canvas of colors and motion, inspired by The Winter Festival of Lights. Watch in awe as the powerful American and Canadian Horseshoe Falls burst to life each evening in a heartfelt tribute to the natural wonders that surround us. Don't miss this breathtaking display, a part of the regular nightly Falls illumination. Catch it three times each night, starting at 6 pm, 7 pm, and 8 pm during the Festival. Your journey into a world of enchantment begins here!
For full information: Niagara Falls Winter Festival of Lights.