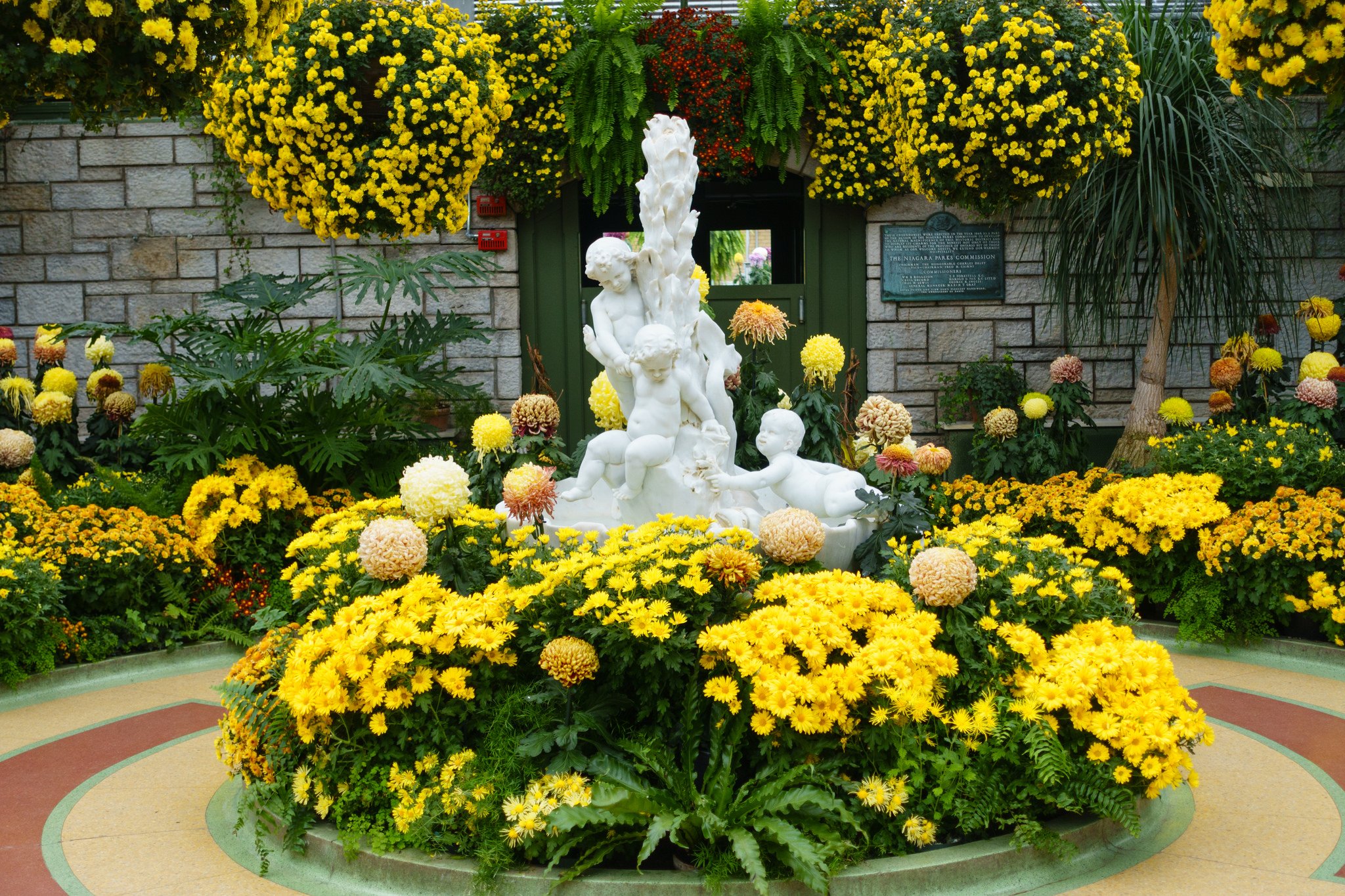 Floral Showhouse
7145 Niagara Pkwy, Niagara Falls, ON L2E6T9
Since the mid 40's the Floral Showhouse has permitted visitors to experience and enjoy some of the largest and rarest collection of orchids, lilies, cyclamen, succulents and other exotic plant species year round. In addition to the standard displays, there are also many feature shows throughout the year featuring select plant species, seasonal transformations and key holidays. The Showhouse also features a colourful assortment of tropical birds that may break into a song for your entertainment!
Over the course of the Summer Season, be sure to catch the luscious landscape embracing the Floral Showhouse, including its magnificent rose gardens, relaxing ponds and fragrant garden where flora are identified in Braille for the visually impaired.
Stroll along the pathways or relax on a bench in the quiet Artists Garden, you will savour the quiet escape from the bustling tourist areas. See our annual display gallery to see all the great work being done at the Showhouse, both past and present. Featuring 8 shows per year, throughout the seasons, there is always something fresh to discover! 
8 Annual Flower Shows
Hydrangea Show – May
Regal Geranium – June
Summer Show - July to Mid September
Reiger Begonia - Mid September till October
Chrysanthemum Flower Show – November
Christmas Flower Show – December*
*Closed on Christmas Day.
Pricing
2023 rate $8/Adult (13+ years),  $5/Child (3-12 years) and kids 2 and under are free
If you are interested in the Floral Showhouse, you may also enjoy taking a stroll through Queen Victoria Park, the Oakes Garden Theatre, or the Niagara Botanical Gardens.