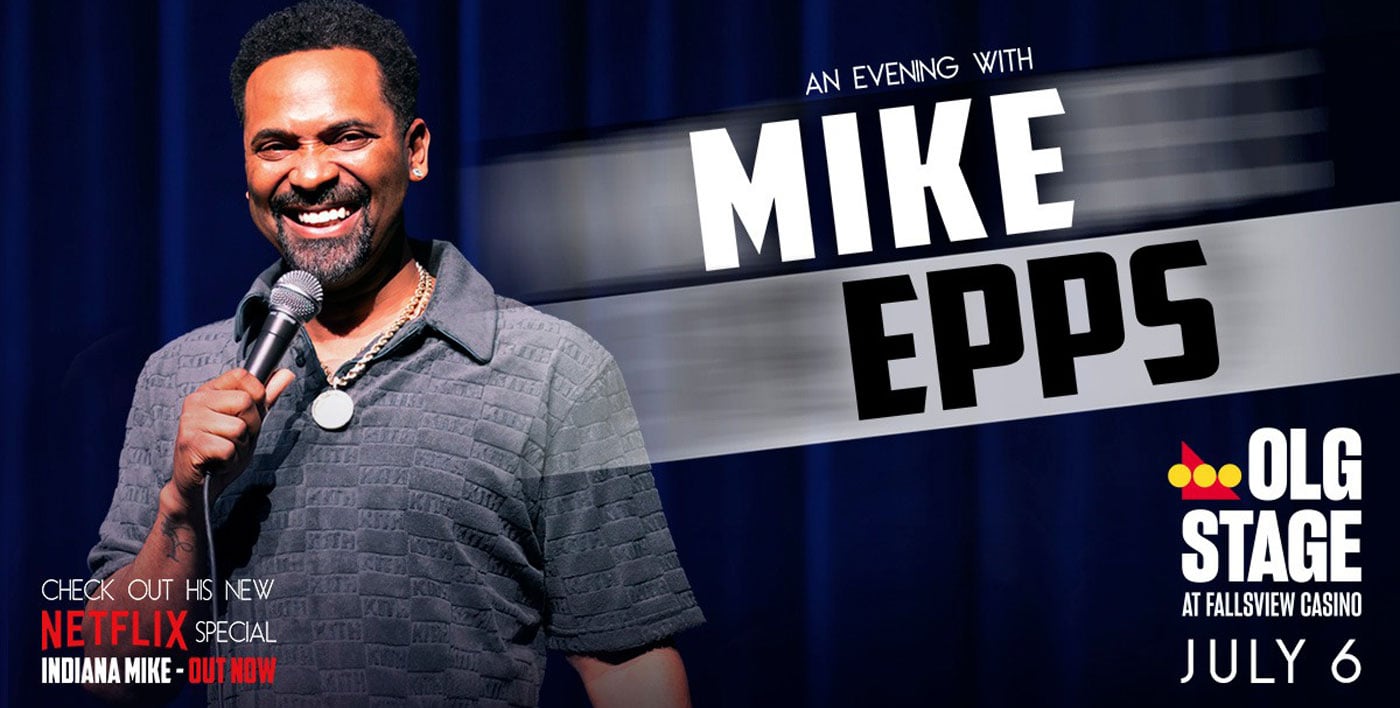 Mike Epps Niagara Falls
Mike Epps at OLG Stage at Fallsview Casino
Thursday, July 6th 2023 8:30pm
Tickets on sale: Friday, April 28 at 10AM
Mike Epps has gained a lot of attention from his peers as one of the most hilarious comic actors in recent times. He has been part of successful movies like Hancock, The Hangover, and Sparkle. However, his journey to success began in 1995 when he appeared on HBO's Def Comedy Jam and caught the attention of a national audience. Epps would later go on to host the same show.
It was during a performance at the famous Comedy Store in LA that Epps came to the attention of Ice Cube, which led to their collaboration on three feature films. These movies, Next Friday, Friday after Next, and All About the Benjamins, were all cult hits.
Apart from his success in movies, Epps is also a talented stand-up comedian who has performed live in over 40 cities across three continents. He has steadily climbed the ranks in the stand-up comedy world to become one of the most respected comedians today.
Currently, Mike Epps stars in and produces the third season of the Netflix comedy The UpShaws, set in his hometown of Indiana and about a working-class family. The show has been nominated for two NAACP Image Awards and a 2021 People's Choice Award, which shows just how popular and well-received it is.
Overall, Mike Epps has made a name for himself in the entertainment industry, and his talent and hard work have earned him the respect and admiration of his peers and fans alike.