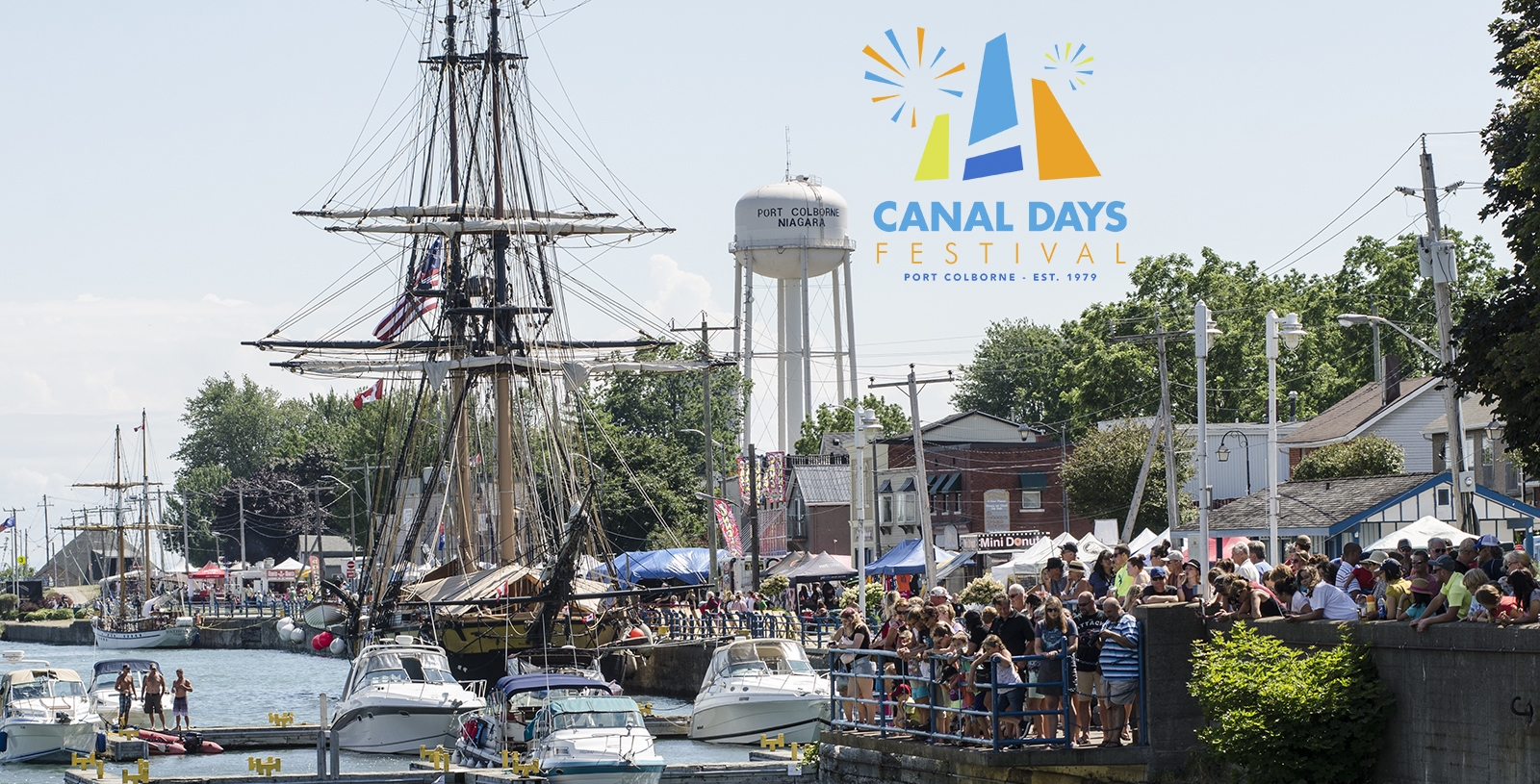 Port Colborne Canal Days
2019 celebrates the 41st Annual Canal Days Marine Heritage Festival, offering activities and attractions that will enliven the senses. Vessels gather in Port Colborne each Civic holiday weekend, for a four-day celebration of history and heritage along the canal. Explore the decks, try your hand at the wheel, or feel the spray as you cruise the Empire Sandy Tall Ship on Lake Erie.
Nestled at the juncture of the Welland Canal and the Lake Erie north shore, Port Colborne is a working marine community, with rich nautical history and welcoming hospitality. At the height of summer, the entire city takes time to celebrate the reasons why this picturesque town has grown and prospered – our marine heritage and our connection to the St. Lawrence Seaway and the seafaring world at large.
The Canal Days Marine Heritage Festival encompasses the entire community, with activities at a dozen different venues: Killaly Street West and West Side Road hosts the International Kite Festival. The VALE Health & Wellness Centre hosts Ontario's Largest outdoor Classic Car Show.The Seaway Park Tim Horton's Kids Zone has games, entertainment and kid's activities throughout the weekend. At the Port Colborne Historical & Marine Museum the history of the Canal is on display, and heritage artisans can be seen working their trade. At the Roselawn Centre Saturday offers Jazz on the Lawn, presented by Port Colborne Marine Terminal. Festival guests can ride the free Canal Days shuttle to the Vale Health & Wellness Centre where the Indoor Craft Show is held. Festival food and shopping kiosks fill historic West Street, and the Scotiabank Patio on West features local entertainemnt all day and night. The Canal Days Concert Series at H.H. Knoll Lakeview Park, features top notch entertainment nightly.
ach year more than 400,000 people visit the festival over four days. Friends, families, and former residents return and reminisce, and Canal Days continues to grow by bounds. An ever-changing roster of activities has redefined Canal Days again and again, and as the festival moves into its fourth decade, that growth will continue as the festival blooms again. 2019 Canal Days Marine Heritage Festival will once again feature celebratory fireworks which will light the night sky.
A source of great community pride, Canal Days is Port Colborne's signature event, and it is the hundreds of local volunteers who work tirelessly that make this unique event Niagara's premier summer festival. The Canal Days Marine Heritage Festival, Port Colborne: August 2 - 5, 2019.