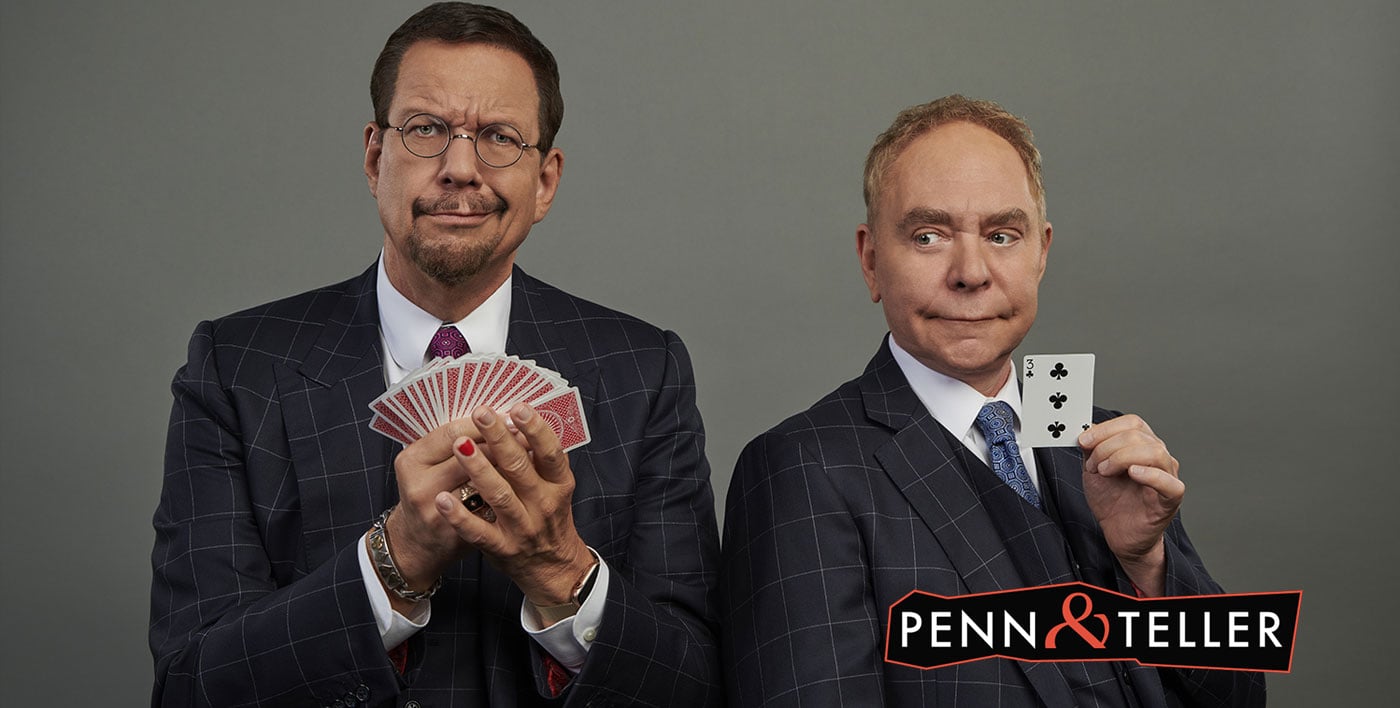 Penn & Teller
Penn & Teller at OLG Stage at Fallsview Casino
Saturday, November 18th 2023 9:00pm
Penn & Teller, the renowned magical duo, have captivated audiences worldwide for decades. They've graced popular shows like Fallon, Friends, The Simpsons, Colbert, Modern Family, and Big Bang Theory, solidifying their status as masters of their craft. Their own specials on NBC, ABC, PBS, and Comedy Central earned them an Emmy and a Writer's Guild Award.
Beginning as humble buskers on the streets of Philadelphia, Penn & Teller's journey led to remarkable success, including acclaimed sold-out runs on Broadway and becoming beloved headline acts in Las Vegas.
What sets them apart is their ability to redefine the genre of magic, creating a unique niche in comedy. Their innovative performances have earned them numerous appearances on popular shows. Additionally, their magic showcased on their own specials garnered prestigious awards.
In 2023, Penn & Teller celebrated their 48th year of professional partnership, a testament to their enduring impact in the world of magic and entertainment.
Don't miss the world-famous magical duo at the OLG Stage at Fallsview Casino on November 18.