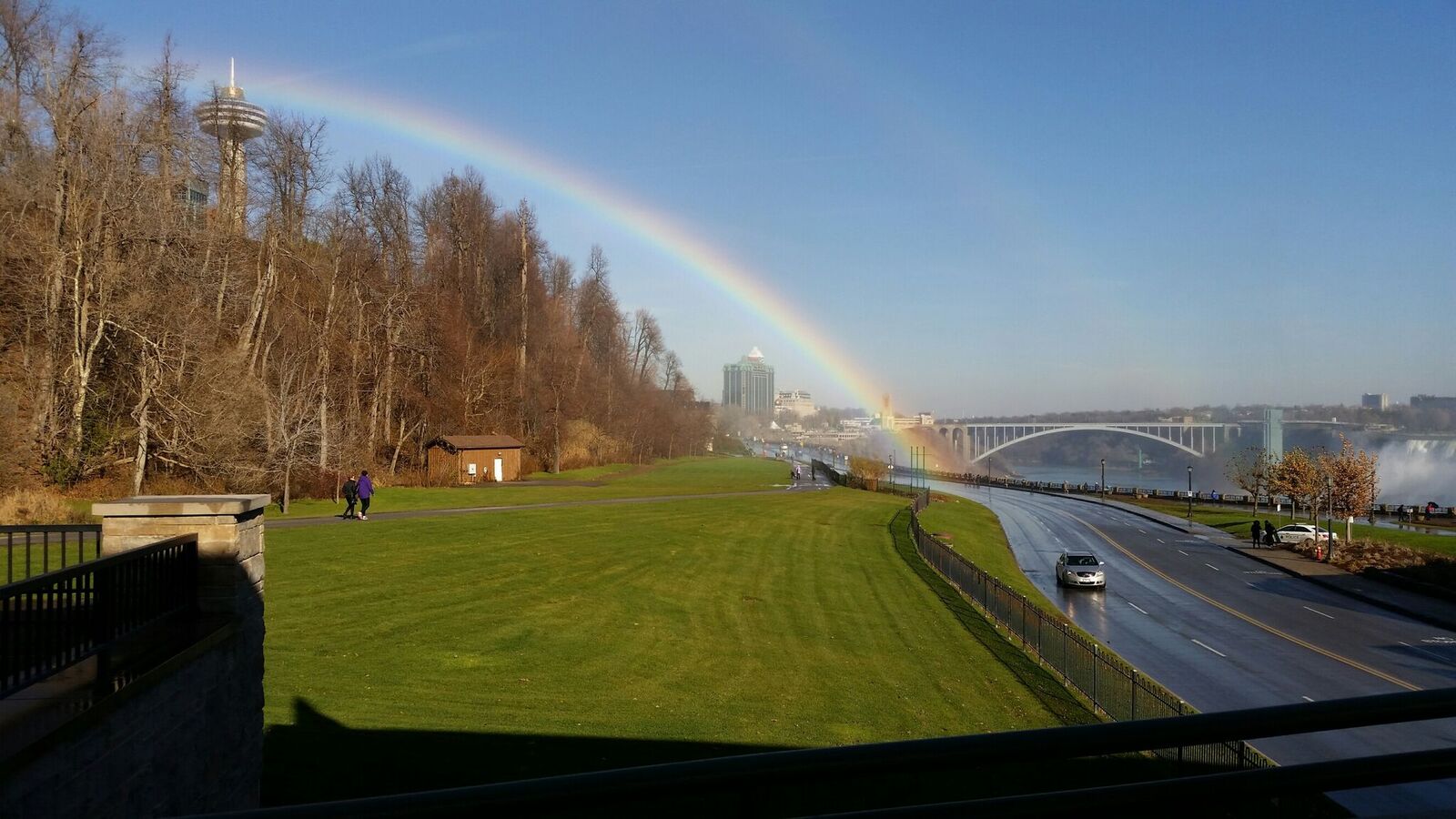 Niagara Falls Barrelman Triathlon
Niagara Falls Barrelman Triathlon
Sunday, September 16th, 2018
8:00 am - 6:00 pm
The Niagara Parks Commission is hosting the 5th Niagara Falls Barrelman Triathlon on Sunday, September 16th. Developed by MultiSport Canada, over 1000 participants are registered to take part in the triathlon, which consists of a two kilometre swim, a 90 kilometre bike ride and a 21.1 kilometre run, with its finish line set against the backdrop of the mighty Niagara Falls.
Due to the nature of this race, the Niagara Parks wishes to notify residents and businesses of the following road closures scheduled along sections of the Niagara Parkway and Upper Rapids Boulevard, which will be in effect from 8:00 am to 6:00 pm. There will be a full road closure of the Niagara Parkway being required from Upper Rapids Boulevard south to the Portage Road intersection at Macklem Street. This closure will also encompass Dufferin Islands, Burning Springs Hill Road, and will include a single southbound lane closure of the Niagara Parkway from Murray Street to Upper Rapids Boulevard.
During the race:
Participants will be cycling northbound along the Niagara Parkway (abiding by rules of the road) from Switch Road to Kingsbridge Park.
Dufferin Islands, including access via Burning Springs Hill Road, will be closed to all vehicular traffic.
Residents on Rapidsview Drive in Chippawa (which intersects with the Niagara Parkway) will be permitted access with the assistance of the Niagara Parks Police.
Niagara Parks' Table Rock Welcome Centre, Floral Showhouse, Falls Parking Lot and Fraser Hill Parking Lot will all remain open and accessible.
Additional road and/or lane closures throughout the Fallsview area within the City of Niagara Falls will be in effect for this event and may cause delays. For details, please visit niagarafalls.ca
All lanes are expected to re-open at approximately 6 p.m. as the last participants complete the course and reach the finish line located at Kingsbridge Park.
For more information please visit www.niagaraparks.com