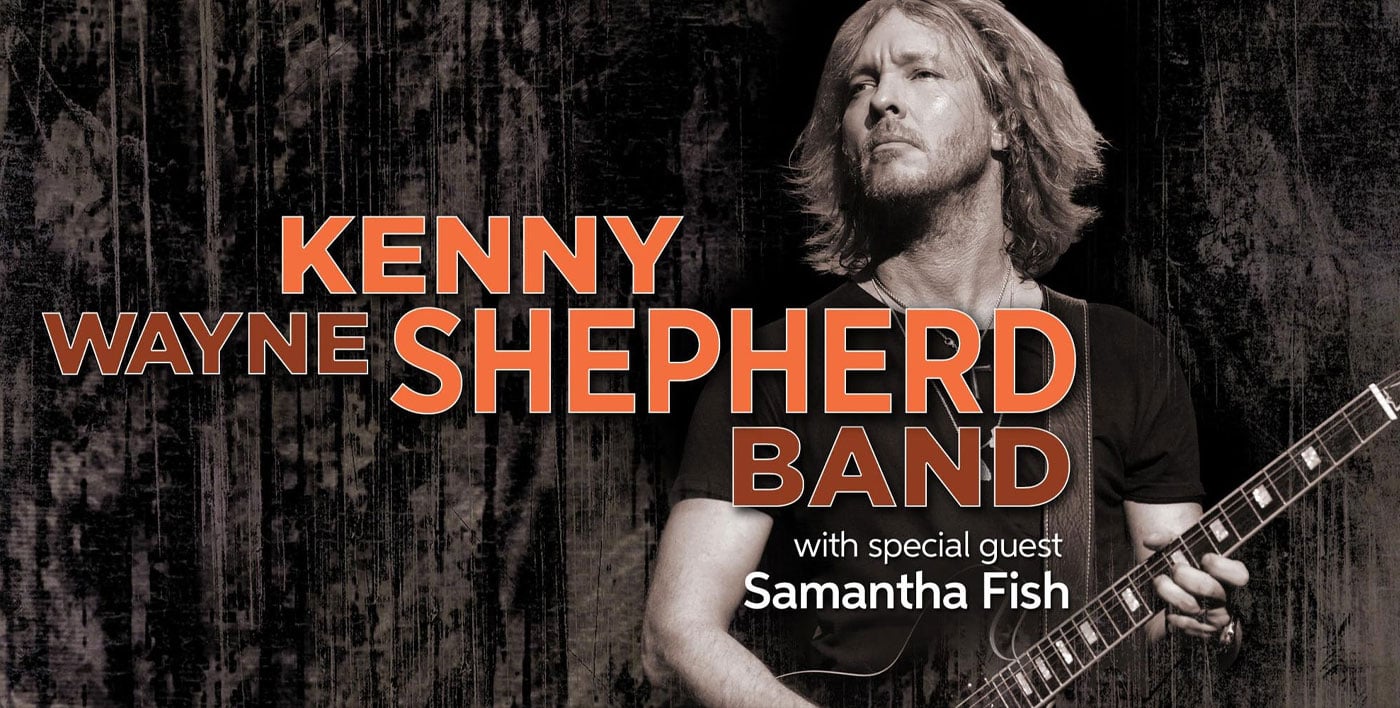 Kenny Wayne Shepherd Band
Kenny Wayne Shepherd Band and Samantha Fish at OLG Stage at Fallsview Casino
Saturday, October 7th 2023 8:00pm
Prepare to be blown away by the legendary Kenny Wayne Shepherd, a true pioneer in blues-infused rock 'n' roll. With an illustrious career spanning over two and a half decades, Shepherd remains at the forefront, pushing boundaries and defining a genre. 
As a recording artist, he has left an indelible mark, with albums that showcase his unparalleled talent. When he takes the stage, be prepared for a captivating live performance that will leave you mesmerized. Renowned for his exceptional guitar skills, Shepherd stands as one of the most gifted and distinctive guitarists of his generation.
His incredible journey has earned him numerous accolades, including five GRAMMY® nominations, two Billboard Music Awards, and two Orville H. Gibson awards. His albums have sold millions of copies, with multiple singles reaching the Top 10 charts.
With a deep appreciation for the blues roots that paved the way, Shepherd honors the past while infusing his own modern twist into a timeless sound. Get ready to be transported by his signature hits like "Deja Voodoo," "True Lies," and "Somehow, Somewhere, Someway." 
Join us as we embark on an unforgettable musical experience with Kenny Wayne Shepherd. Witness the mastery of a true artist who continues to captivate audiences with his unwavering passion and extraordinary talent. Don't miss out on this remarkable opportunity to immerse yourself in the magic of Kenny Wayne Shepherd's blues-infused rock 'n' roll.