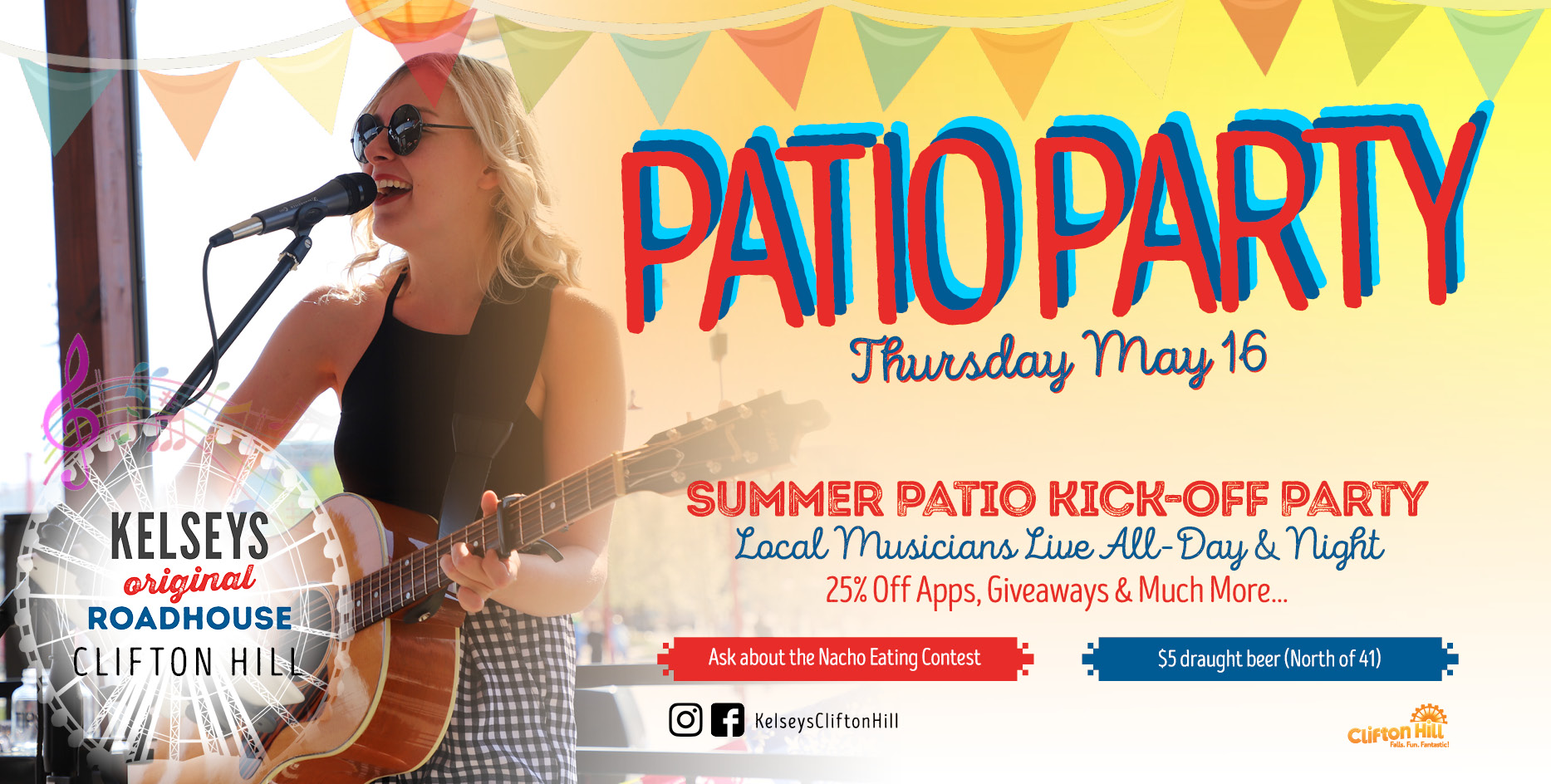 Kelsey's Patio Party
The Summer vibes happen ALL DAY on May 16th, 2019 with FREE live entertainment until we close!
Discounted appetizers, Summer entertainers out on our patio, and plenty of giveaways to go around!
Grab some friends and come out to this exciting event.
Featuring:
25% off our appetizers!
$5 draft beer of Kelsey's exclusive brew: North of 41.
Giveaways throughout the day
Nacho eating contest.

Are you a lean mean "nacho" eating machine? Then ask about our nacho eating contest!
Be the fastest eater of our Flat Pan Nacho tray and win FREE nachos at Kelsey's Clifton Hill once a week all summer (until September 1st).

There will also be live music all day featuring: Robert Alfieri, Jessica Wilson, Julia Palermo, Nicole Cerminara, Gavin Ray and more!
KELSEYS's located on Clifton Hill directly in the middle of all the action. When you're ready to take a break from touring Niagara Falls head to KELSEY'S for a delicious meal you won't soon forget!
For more restauant information visit us here: http://www.cliftonhill.com/restaurants/kelseys-restaurant
Contact: 905-353-0051
Email: [email protected]