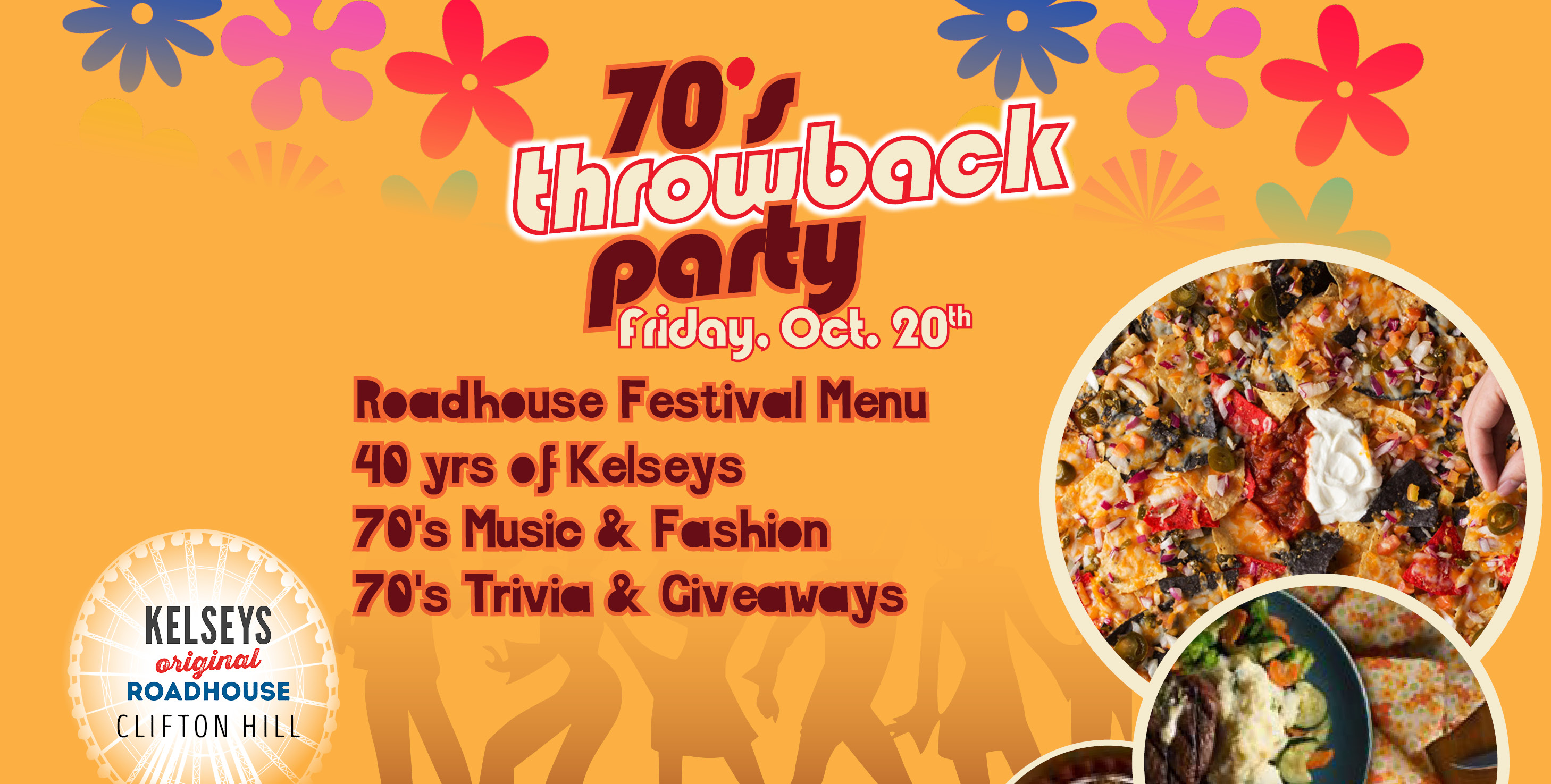 KELSEYS 70's Throwback Party
KELSEYS 70's Throwback Party Roadhouse Festival, Clifton Hill location
October 20th, 2017
11:00 am - close!
Join us at KELSEYS Original Roadhouse on Clifton Hill as we celebrate our Roadhouse Festival menu and 40 years of KELSEYS!
We will be hosting a 70's throwback event all day! There will be 70's trivia, 70's music and giveaways.
We will be drawing for a Molson Canadian mini fridge!
Must be 19+ to enter for the fridge draw. No purchase necessary.
Our KELSEYS Krew will be decked out in 70's fashion, and our guests are welcome to get into the spirit and get dressed up as well!