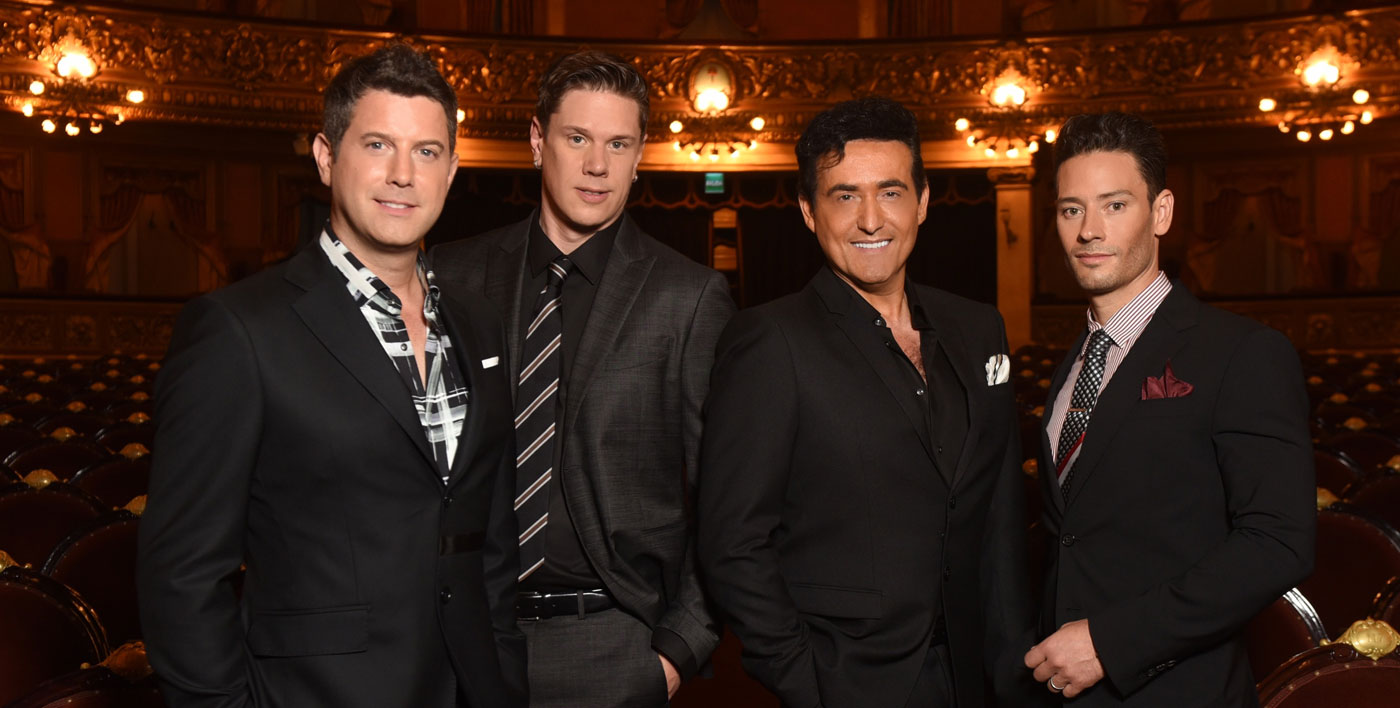 Il Divo Niagara Falls
Il Divo A New Day Tour at OLG Stage at Fallsview Casino
Thursday, February 23rd 2023 at 8:00pm
Tickets start at: $45
PURCHASE TICKETS

Il Divo has always distinguished out for its unique blend of opera and pop in songs of all genres, and is the most prominent reference in the field of classical music crossover groups.
Since its debut in 2004, IL Divo has won at the world's most prestigious venues, sold over 30 million albums, and established itself as the world leader in its genre.
With songs such as "Regresa a Mi" (Unbreak My Heart), "The Time Of Our Lives" ("The Official Song of the 2006 FIFA World Cup), "I Believe In You" (Je crois en toi), a duet with Celine Dion, and "Hola" (Hello), their rendition of Adele's international triumph, Il Divo has sold over 30 million albums, 50 No.1 singles, 160 gold and platinum records in over 33 countries, and six global tours.