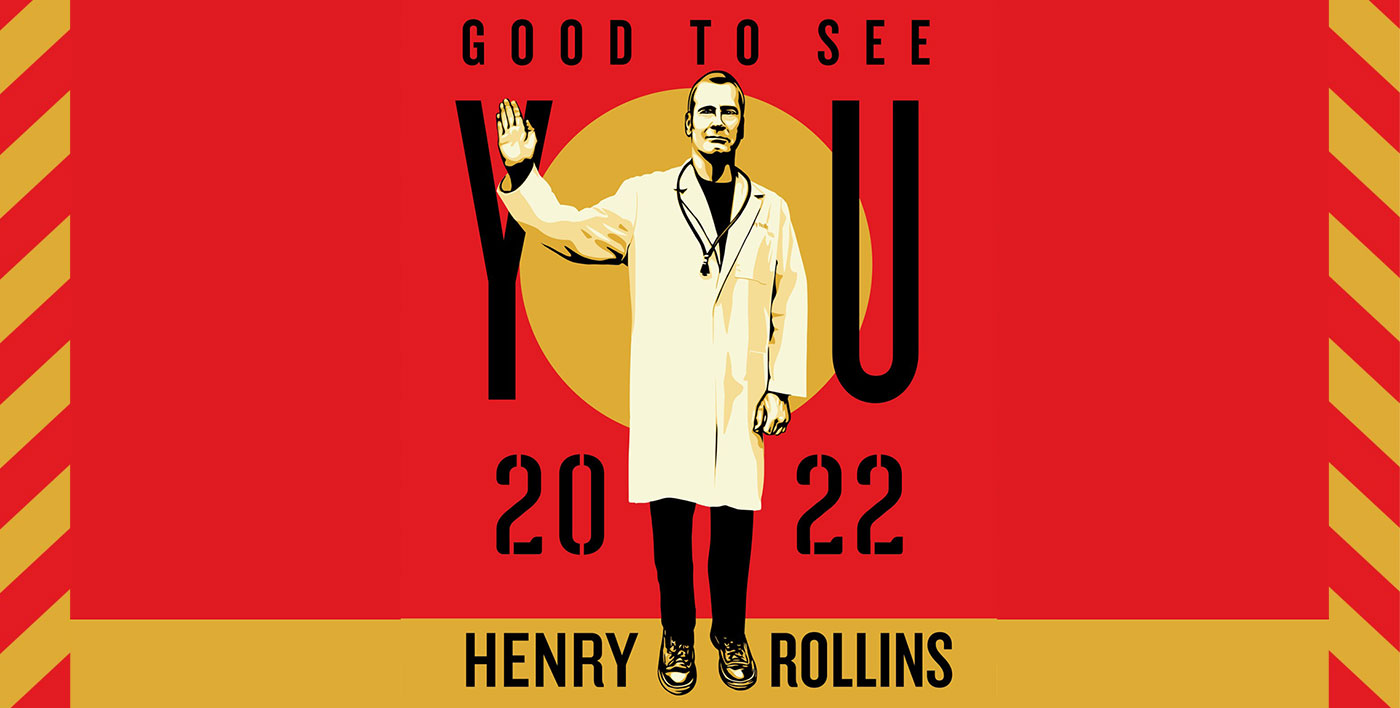 Henry Rollins
Live Nation presents
HENRY ROLLINS: GOOD TO SEE YOU 2022
PARTRIDGE HALL
It's tempting to try to cram as many labels as possible into a single statement when discussing Henry Rollins. "Diatribist, confessor, provocateur, humorist, even motivational speaker," according to The Washington Post, "Punk Rock icon" appears on Entertainment Weekly's list. Poet of the spoken word. Actor, author, and DJ "Is there anything this guy can't do?" Henry Rollins has been dubbed a "Renaissance Man" by TV Guide, but if he were to be described in a single word, it would surely be "workaholic."
When he's not travelling, Rollins prefers to have a busy schedule, with roles as an actor, novelist, DJ, voice-over artist, and TV programme host, to name a few. Rollins has traversed the world as a spoken word artist, as the leader for both the Rollins Band and Black Flag, and as a lone traveller with an insatiable curiosity, visiting locations like Nepal, Sri Lanka, Siberia, North Korea, South Sudan, and Iran.
On the tour Good To See You 2022 Henry will faithfully retell the events of his life in the brief pre-COVID period following the previous tour, as well as the happenings of the prior several months. To say the least, it's been an intriguing period for him, and he's got some amazing stories to tell.
One general admission ticket or a premium reserved seat in the first 10 rows is included in the Henry Rollins Meet & Greet Package (where applicable)
Early access to the venue
Henry Rollins will be available for an exclusive meet and greet.
Henry Rollins in a personal photograph
Access to a private Q&A session following the show
Henry Rollins autographed official meet and greet laminate
Availability is extremely restricted.
ORCHESTRA $189.00 / VIP $189.00 BALCONY / $42.50 $32.50
FEES AND HST APPLY TO ALL TICKETS.