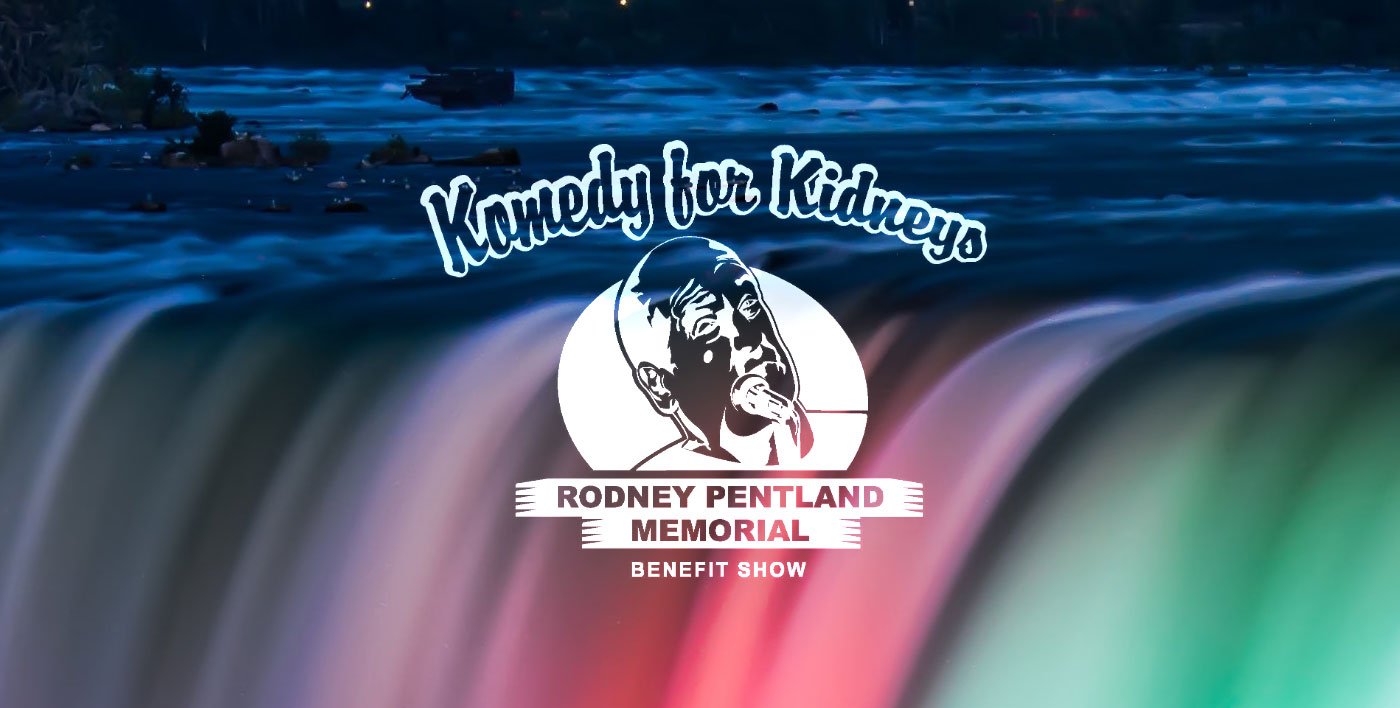 Komedy for Kidneys
KOMEDY FOR KIDNEYS:  Rodney Pentland Memorial Benefit Show
Greg Frewin Theatre on March 12th, 2020 at 8:00 pm
Tickets start at $19.99 plus fees/taxes​
Enjoy hilarious comedy at the 13th Annual Komedy for Kidneys Rodney Pentland Memorial Benefit Show, as the Greg Frewin Theatre hosts two-hours of stand-up comedy featuring some of Canada's foremost comedians and rising stars.
Tickets can be purchased by calling 905-356-0777 or visiting GregFrewinTheatre.com/buy-tickets.html (click on 'Mar 2018'). The doors open at 7PM and the Show begins at 8:20PM.
"We are hard at work securing some fantastically funny comedians, and look forward to announcing the entire line-up in mid-January," stated Mark Matthews, Co-Manager & Show Emcee. "But don't wait until then because the best seats will be sold out!"
A small list of past performers includes: James Cunningham, Derek Edwards, Glen 'That Canadian Guy' Foster, Shannon Laverty, Mike MacDonald, Nikki Payne, and K. Trevor Wilson.
Proceeds will be donated to the Niagara Health Foundation in support of Dialysis Care in Niagara. Komedy for Kidneys was renamed in memory of comedian, Rodney Pentland, who passed away in 2009 from complications related to kidney disease. Pentland, who grew up in Niagara Falls, continued to entertain crowds throughout his long battle with renal disease and was best known for his outstanding impressions of Robert DeNiro, Marlon Brando and Bill Cosby. Komedy for Kidneys has raised nearly $100,000 in support of Dialysis Care in Niagara.