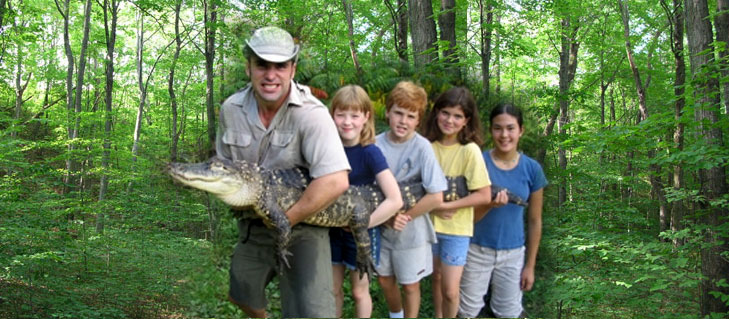 Great Reptiles of the World
February 19 - 21, 2011 (Family Day Weekend)
9 a.m. to 6 p.m.
"Great Reptiles of the World" at the Butterfly Conservatory
Visitors will enjoy interactive displays and daily educational presentations featuring some of the most fascinating reptiles alive today, including a 100 pound alligator, a 200 pound python, an 80 pound tortoise, a giant monitor lizard and a giant snapping turtle. Entrance to the exhibit is included with admission to the Butterfly Conservatory.
45 minute presentations will take place four times daily, followed by an opportunity to meet the keepers and reptiles from Little Ray's Reptile Zoo from Ottawa, Ontario:
9:30 a.m.
11:30 a.m.
2:00 p.m.
4:00 p.m.
Paid admission to the Butterfly Conservatory $12.25 Adults (13+ years), $7.95 Children (6 to 12 years). Children 5 and under are FREE!
Free parking on-site. Open daily 9:00AM - 6:00PM with last visitors admitted at 5:30PM.
For more information please call 905-356-8119