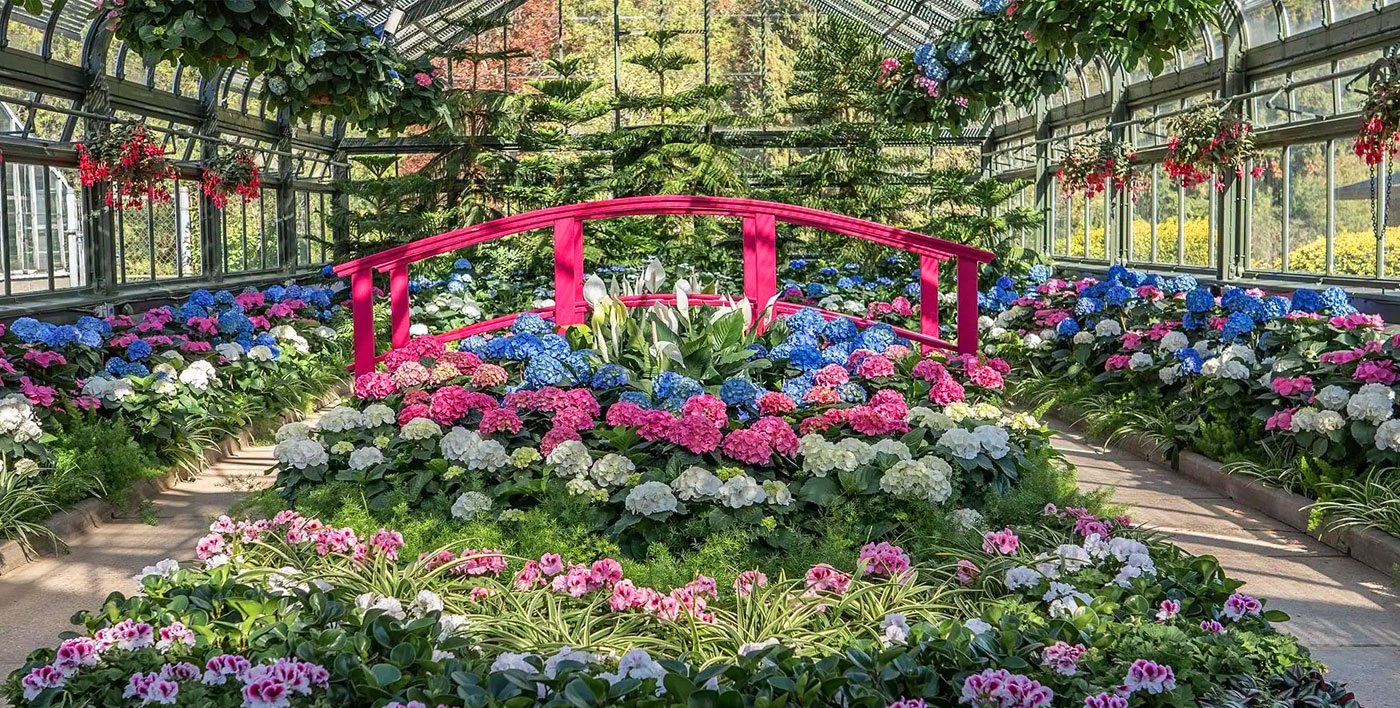 Floral Showhouse Hydrangea Show
ANNUAL HYDRANGEA DISPLAY
May 6 to May 28
FLORAL SHOWHOUSE, NIAGARA FALLS
ADULT (13+ YEARS) $8
CHILD (3-12 YEARS) $5
INFANT (2 & UNDER) Free 
Experience the joy of spring by visiting our Annual Hydrangea Show at the iconic Floral Showhouse!
This much-anticipated event is brimming with vibrant colors and breathtaking spring blooms, providing a wonderful opportunity to connect with nature's most exquisite creations. Take a leisurely stroll through the show and immerse yourself in the traditional shades of blue, mauve, pink, and white blooms.
The Annual Hydrangea Show is not only one of Niagara Parks' most impressive exhibitions, but it's also one of the quickest to produce. The hydrangeas showcased are typically between five and ten years old, and our team of horticulture experts begins preparing them for the event in the autumn months. They spend approximately one week installing the show in the North and Centre houses, starting with disassembling the previous display and cleaning the beds. Then they carefully select and arrange the large and small plants to create a stunning visual experience. To ensure the show is always perfect, about 10% of the plants grown for each display are kept in our greenhouses.