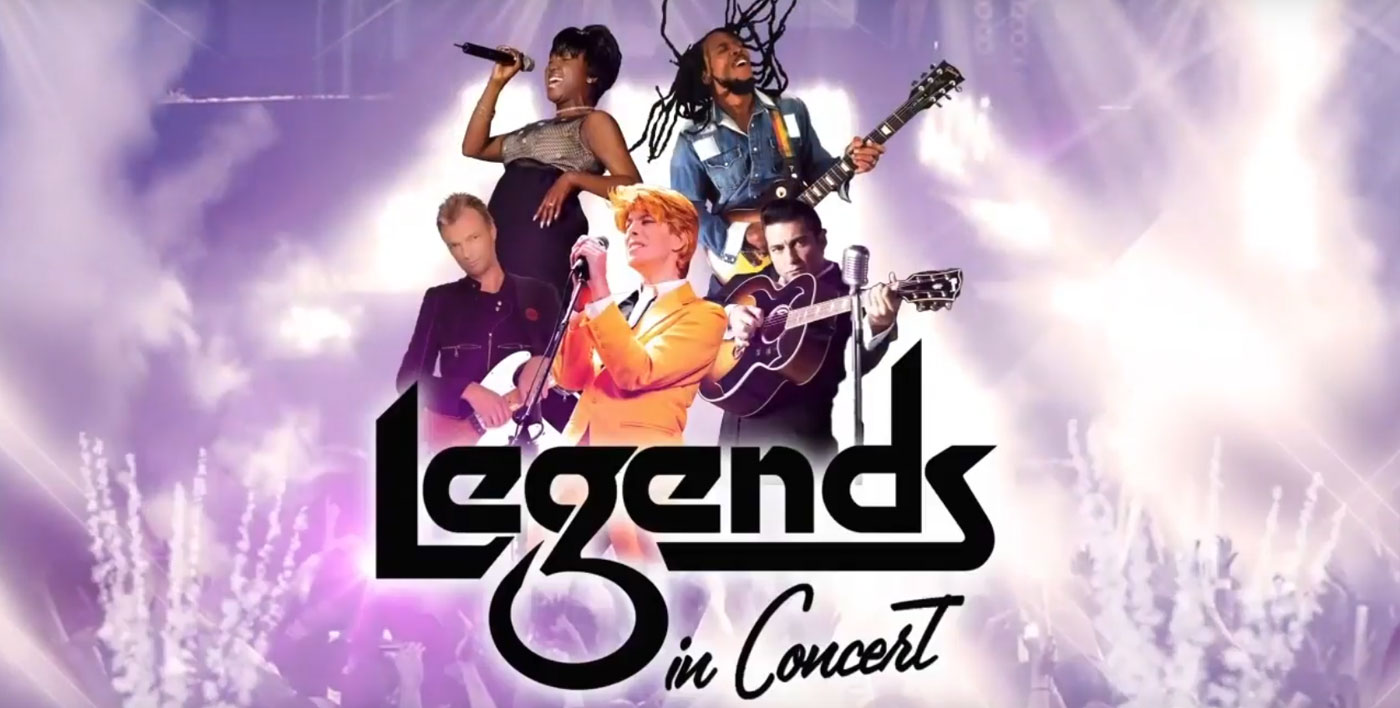 Legends In Concert
Legends in Concert
With incredible costumes and award-winning performers, discover the unbelievable tributes to Sting, David Bowie, Aretha Franklin, Bob Marley and Johnny Cash. A truly legendary experience you won't want to miss!
DATES AND TIMES
Apr 10 - 3:00PM
Apr 10 - 8:30PM
Apr 11 - 3:00PM
Apr 11 - 8:30PM
Apr 12 - 9:00PM
Apr 13 - 3:00PM
Apr 13 - 9:00PM
Apr 14 - 3:00PM
Apr 14 - 7:00PM
Apr 16 - 3:00PM
Apr 17 - 3:00PM
Apr 17 - 8:30PM
Apr 18 - 3:00PM
Apr 18 - 8:30PM

Tickets start at $30
Buy Tickets

Buy your tickets at Fallsview Casino Resort's Box Office (open Noon on show days), at all Ticketmaster locations, by calling Ticketmaster at 1 (877) 833-3110 or online at www.ticketmaster.ca.
Must be 19 years of age or older with valid Government-issued photo ID to purchase tickets or attend Concerts & Events at Fallsview Casino Resort. Individuals who have voluntarily excluded themselves from Ontario gaming sites and who have not been reinstated are not permitted in the Avalon Theatre.