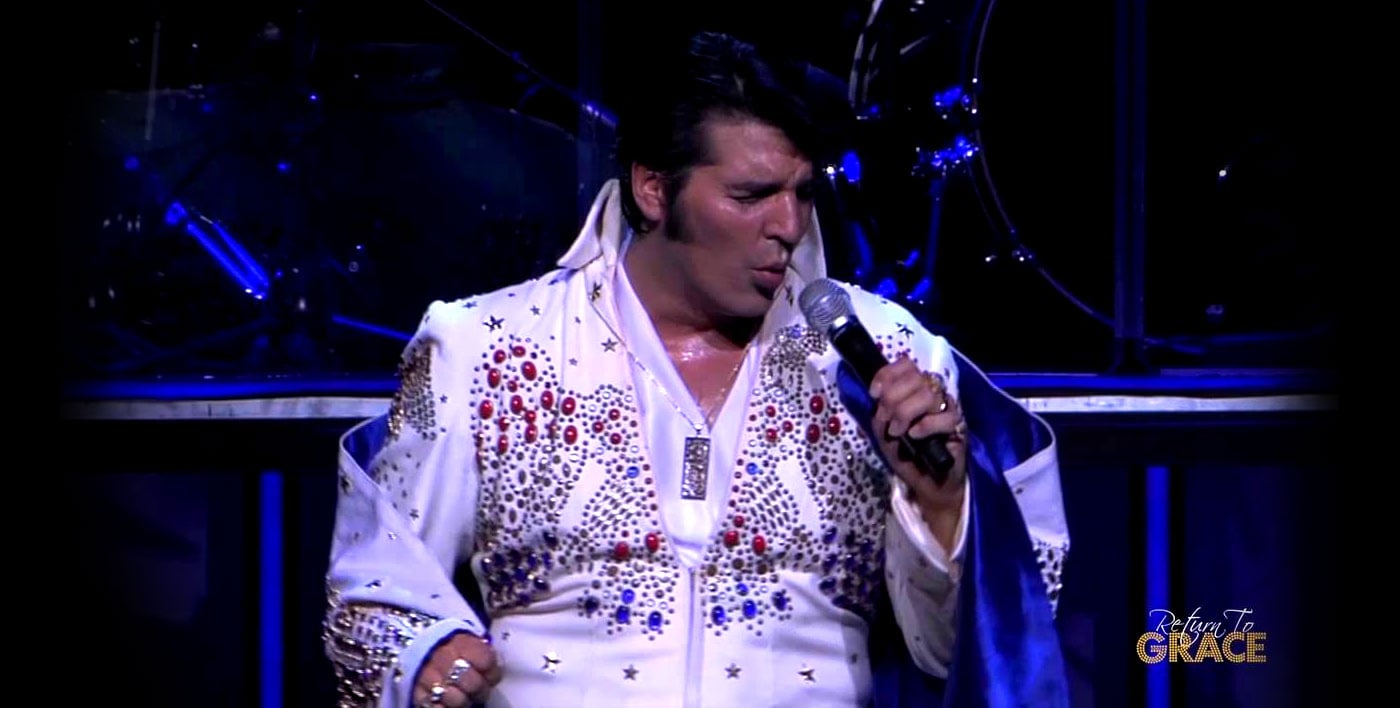 Return to Grace
Return to Grace at OLG Stage at Fallsview Casino
Wednesday, July 12th 2023 through Friday, July 21st 2023
Event Dates:
July 12 - 13 8:30PM
July 14 - 16 9PM
July 19 & 20 8:30PM
July 21 9PM
Elvis Presley, a cultural icon and one of the most successful singers of the twentieth century, has been nicknamed "The King of Rock & Roll." Join us as Steve Michaels and a superb company of singers and dancers pay tribute to his timeless tunes, which are as relevant now as they were when they first hit the charts.
Steve will take you on an Elvis musical journey through the decades with an American Trilogy featuring the Rockabilly 50's, The Movie Years, The 68 Comeback Special right into the Vegas Years and the 70's Concert Years.
Three decades of toe tapping, energetic Elvis Presley music and outstanding performances on one stage, by one of the best Elvis Tribute Artists in the world.