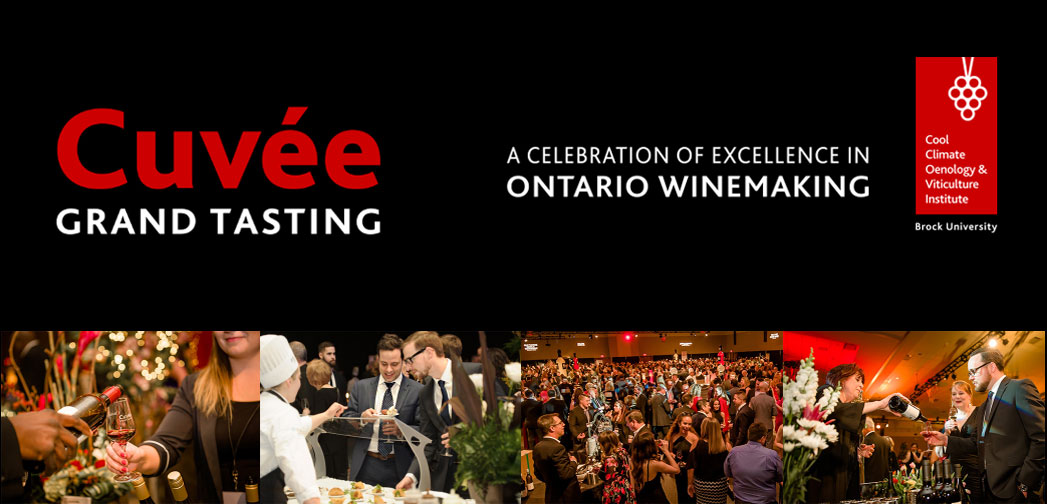 Cuvée Weekend
TICKETS NOW ON SALE!
WHEN:
Grand Tasting: Saturday, March 23, 2019
Cuvée en Route: March 22-24, 2019
WHERE:
Scotiabank Convention Centre, Niagara Falls, Ontario.
FREE SHUTTLE:  Cuvée offers free parking as well as shuttle service from the SCC parking lot to the front door of the Scotiabank Convention Centre, with return to your vehicle throughout the evening.
GRAND TASTING TICKETS – BUY NOW!
CUVÉE EN ROUTE PASSPORTS (ONLY) – BUY NOW!
 
The Cuvée weekend wine experience kicks off en Route on Friday and Saturday leading to the marquis event – the Grand Tasting on Saturday evening at the Scotiabank Convention Centre.  Guests of the Grand Tasting will have the opportunity to taste wines selected by the winemakers themselves as their favourite. What wine will each winemaker choose?  Their selections will be revealed at the tasting. The Après Cuvée Party will keep the celebration going with dancing and will feature sparkling wine, Icewine as well as local craft beer and cider stations. To complement the VQA wine selection, guests will also have the opportunity to sample signature dishes created at live cooking stations by local and guest chefs. Grand Tasting 7:30 p.m. to 10 p.m. and Après Cuvée party 9:30 p.m. to midnight.
Cuvée En Route Passport: Tour and taste your way along Niagara's wine route all weekend. Guests can travel the wine route Friday, Saturday and Sunday, as the wineries roll out the red carpet to feature special tasting flights embodying the best of Ontario wines during Cuvée en Route.  Guests have the exclusive opportunity to shop featured Cuvée wines direct from the wineries.
Your Grand Tasting ticket includes Cuvée en Route or Cuvée en Route can be purchased separately for just $30 plus HST.