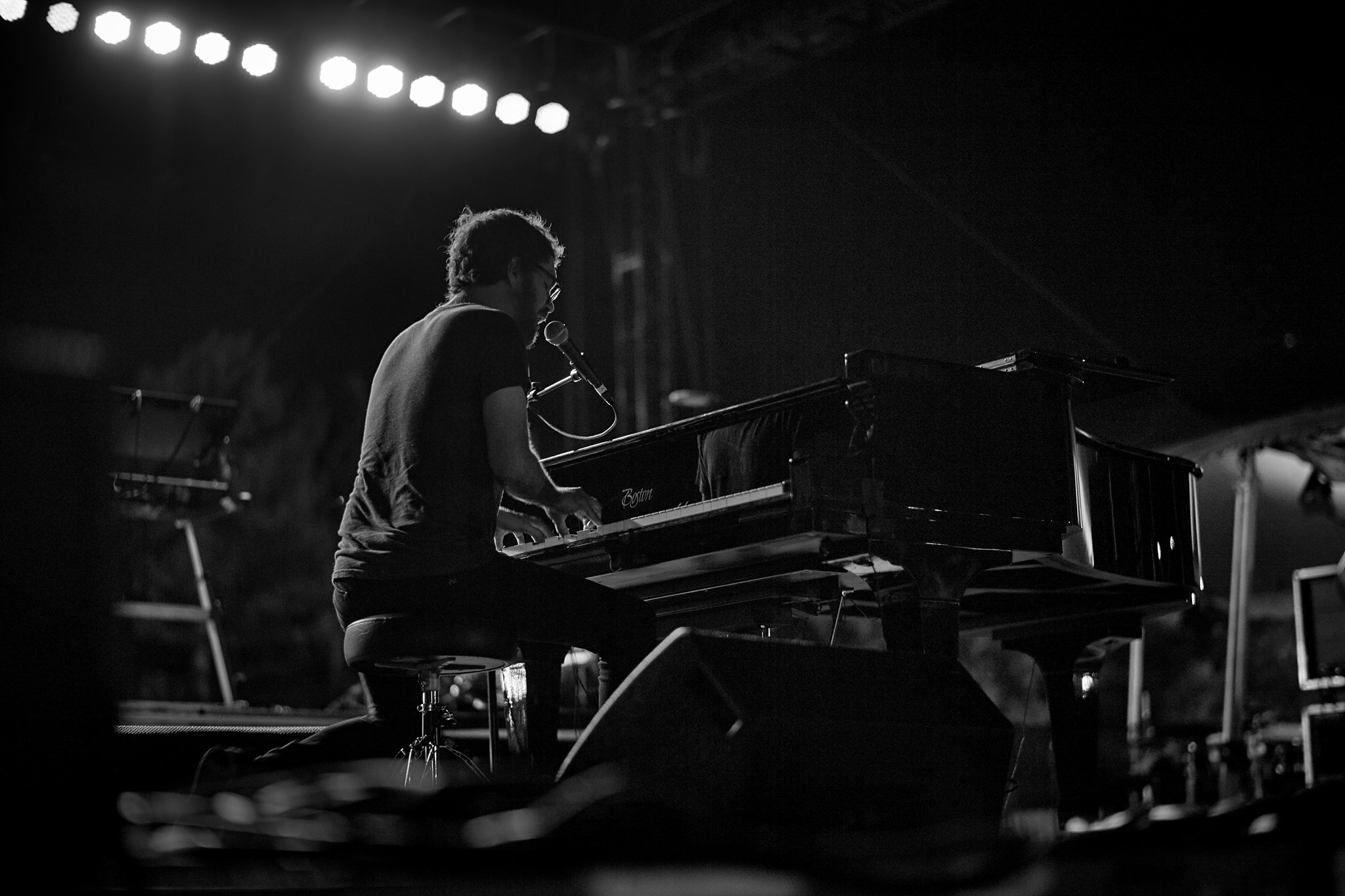 Ben Folds
DATES AND TIMES
Mar 21 - 8:30PM
Tickets start at $40
Buy Tickets
Ben Folds has created an enormous body of genre-bending music that includes pop albums with Ben Folds Five, multiple solo albums and collaborative records with various artists. With decades in the industry, Ben Folds will perform his top hits such as Rockin' The Suburbs, Landed, The Luckiest and There's Always Someone Cooler Than You.
American singer, songwriter, and producer Ben Folds emerged in the mid-'90s as the leader of the power pop trio Ben Folds Five, before striking out on a successful solo career. Following a late-'80s stint playing bass for the band Majosha, the North Carolina native spent several years in Nashville working largely as a session drummer. Folds dabbled in acting after relocating to New York, while performing solo gigs around the city and further developing his piano and songwriting skills.
His last album was a blend of pop songs and his Concerto for Piano and Orchestra that soared to #1 on both the Billboard classical and classical crossover charts.
For over a decade he's performed with some of the world's greatest symphony orchestras, and in 2017 was named as the first ever Artistic Advisor to the National Symphony Orchestra at the Kennedy Center.
Folds continues to perform with symphonies and also recently returned to solo touring around the globe reminiscent of his earliest years, delivering a high energy rock performance using the intimacy of just a piano.
Ben Folds has elevated his artistic intent fearlessly and deliberately. -GLIDE MAGAZINE
Onstage, he is just a wonder to watch, as a pianist, as a lyricist, as a composer, a conductor and as a man. -VIBES MUSIC BLOG
It's hard to remember why music didn't always sound like this. -DROWNED IN SOUND.
If there was ever a time to take this great artist seriously, it's now. -ELMORE MAGAZINE
A consummate musician reaches new heights. -UNCUT
One of the greatest modern songwriters. -THE AUSTRALIAN
Buy your tickets at Fallsview Casino Resort's Box Office (open Noon on show days), at all Ticketmaster locations, by calling Ticketmaster at 1 (877) 833-3110 or online at www.ticketmaster.ca.