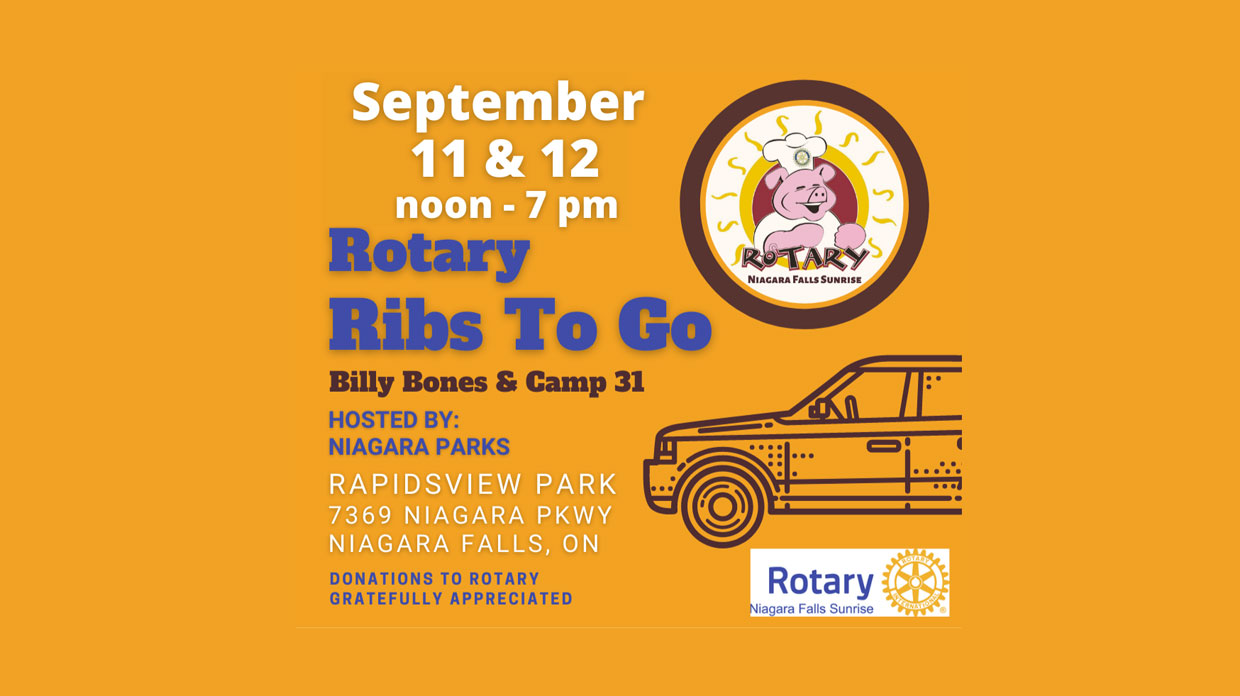 Niagara Falls Ribfest
Niagara Falls Ribfest at Rapidsview Park!
Rapidsview Park
7369 Niagara Parkway,
Niagara Falls, ON L2H 2E9, Canada

September 11th and 12th 
Noon - 7 pm
Drive-thru event – cash, debit & credit accepted
Ribbers:
Money raised during this event goes back into the community. We have contributed to Rotary House, Pathstone Mental Health, School Breakfast Program, GNGH Foundation, Boys and Girls Club of Niagara, Habitat for Humanity and Literacy Niagara to name but a few.