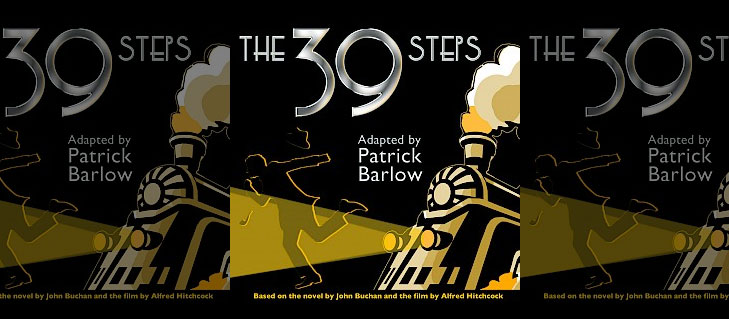 The 39 Steps
The holiday season brings THE 39 STEPS back by popular demand. Race across the British Isles countryside with Richard Hannay as he attempts to thwart a dastardly plot to destroy the world.
Four actors play over 100 hundred characters in a plot that contains suspense, slapstick and romance. This award-winning play contains all the elements and magic of classic theatre plus laughs galore to provide an evening of unforgettable entertainment.
 
Starring Gray Powell, Marla McLean, Ric Reid and William Vickers. Don't Miss it!
At the Seneca Queen Theatre, 4624 Queen St. Niagara Falls, On.

Tickets $15-$35
December 12th to 29th, 2013.
Wednesday to Sunday evenings @ 7:30 pm
Wednesday Matinee on December 18 @ 11:30 am
Thursday Matinee on December 26 @ 2:00 pm
Saturday and Sunday matinees @ 2:00 pm.