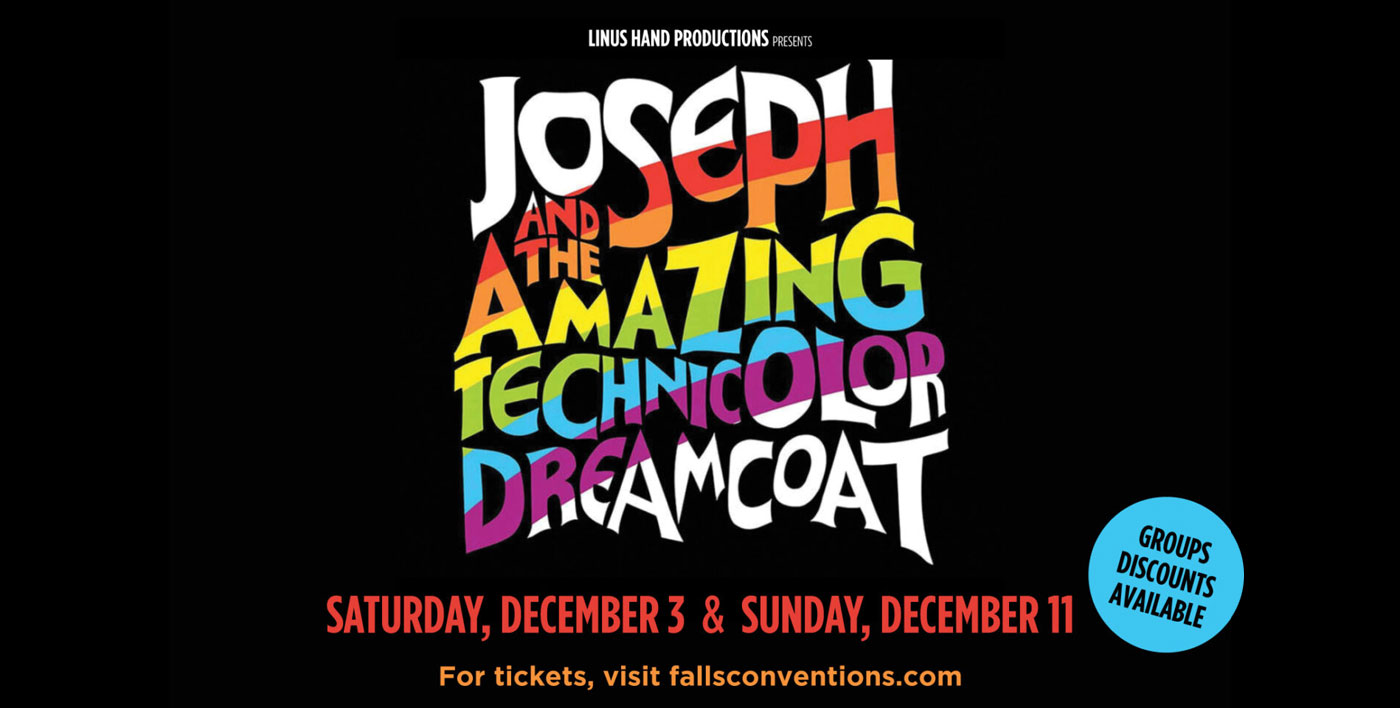 Joseph and the Amazing Technicolor Dreamcoat
Joseph and the Amazing Technicolor Dreamcoat Live in Niagara Falls
Bring the whole family to the Niagara Falls Convention Center to watch the most recent Linus Hand production of Joseph and the Amazing Technicolor Dreamcoat. This unique production will be shown three times, and group discounts are offered.
SHOW TIMES
Saturday, December 3rd at 2:00 pm
Saturday, December 3rd at 7:30 pm
Sunday, December 11th at 2:00 pm
The cost of tickets for Joseph and the Amazing Technicolor Dreamcoat is currently $62 for adults and $38 for children (under 12 years old). Group pricing is available for $25 per ticket for groups of six or more people.
Visit their website to purchase your tickets, or call or email Linus Hand personally at 289-213-8001 or email [email protected].
Regarding Linus Hand
Born in Scotland, Linus Hand immigrated to Canada in 1967 before relocating to Niagara Falls in 1987. From 1990 through 2004, Linus served as the Royal Alexandra and Princess of Wales theatre in Toronto's general manager position. As executive producer, Linus brought Aladdin from Disney to Niagara Falls in 2005. Disney's Beauty and the Beast, Seussical, Scrooge, and Disney's High School Musical came after this. Linus Hand Productions has performed Joseph and the Amazing Technicolor Dreamcoat, Annie, Peter Pan, and Oliver at the Niagara Falls Convention Centre Theatre. In addition, Linus created the Disney Princess Show, Bodies the Exhibit, and RENT.
Click here http://www.linushandproductions.com/contact-us.html to visit their website for more information.