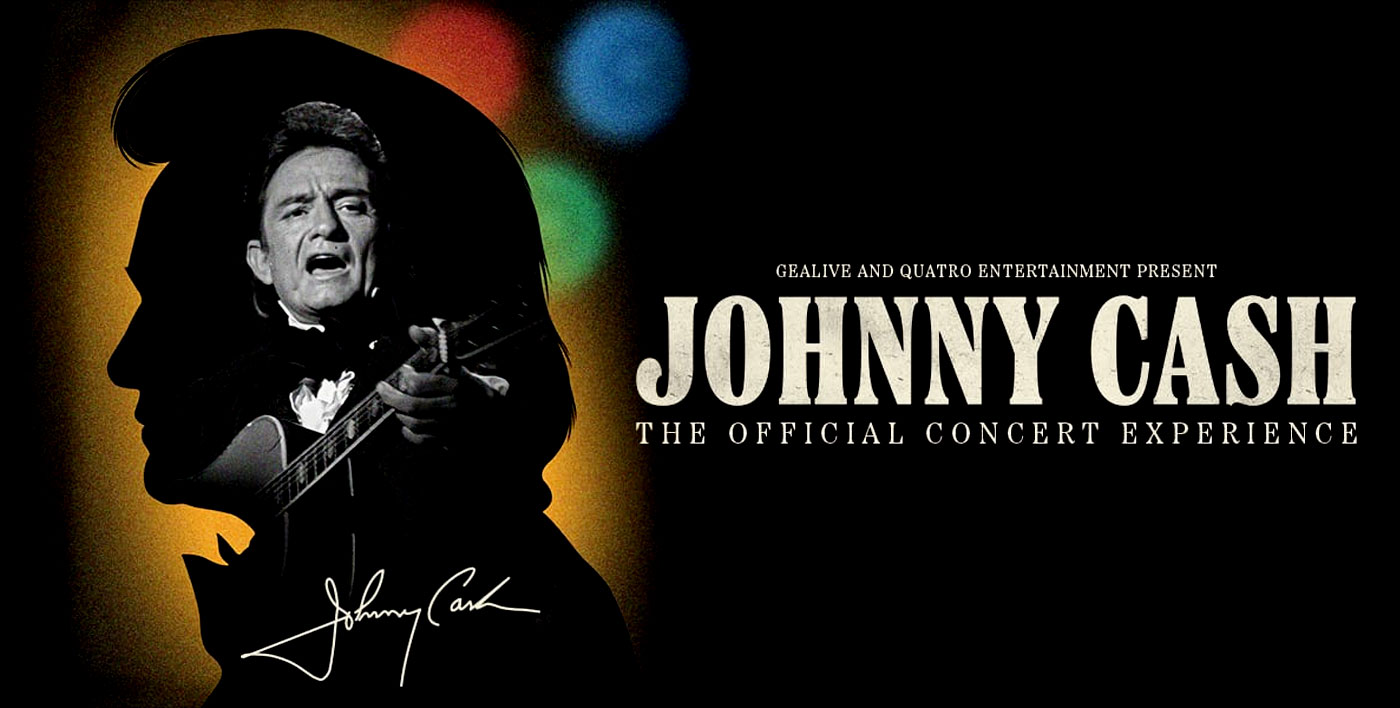 Johnny Cash The Official Concert Experience
Johnny Cash - The Official Concert Experience at Avalon Theatre
Wednesday, March 20th 2024  through Sunday, March 24th 2024
Event Dates
March 20 3PM
March 21 3PM & 8:30PM
March 22 9PM
March 23 3PM & 9PM
March 24 3PM & 7PM
Get ready to witness a one-of-a-kind experience like never before! We proudly present "JOHNNY CASH - The Official Concert Experience," a remarkable multimedia celebration in collaboration with the Estate of Johnny Cash. Prepare to be captivated by the magic of cutting-edge technology as we bring Johnny Cash back to life on stage.
Through the use of state-of-the-art technology, we have extracted Johnny Cash's iconic baritone voice from rare concert footage and recordings, allowing the legendary "Man in Black" to once again perform his greatest hits alongside a live band. Brace yourself for electrifying renditions of timeless classics such as "I Walk the Line" and "Ring of Fire," delivered with the raw energy and passion that made Johnny Cash an icon.
But that's not all! Prepare for an unforgettable journey as we unveil never-before-seen footage and engage you with on-screen narration by Cash's own son, John Carter Cash. And as the night unfolds, talented vocalists will share the stage, taking turns to deliver even more beloved Cash hits.
In "JOHNNY CASH - The Official Concert Experience," the music never stops, and the spirit of Johnny Cash lives on. Join us for an extraordinary evening that pays tribute to the legacy of a true music legend. Don't miss your chance to be part of this extraordinary concert event!