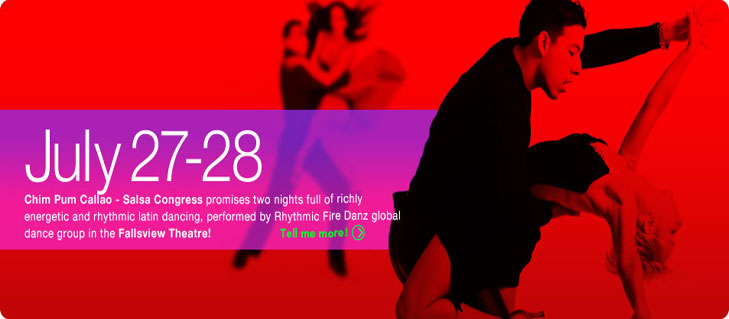 Get your Salsa On!!!
Mark your calendars for the biggest Salsa Festival in Niagara Falls!  An intense line up of some of the most prestigious dancers in the Latin Dance Industry including: YAMULEE, MASACOTE, FUSION SALSERA AND MORE!! 
2 rooms for workshops all of saturday!  Amazing Full Pass Early Bird Rate of US$120 to attend all the Congress activities. 
Dance the night away with DJ GIO & DJ CISCO (Toronto)
CONFIRMED ARTISTS:
INTERNATIONAL
Yamulee (New York)
Piel Canela (New York)
Garry Portugal & Eleanee Jimenez ( New Jersey)
Pura Vida (New York)
Mariano Neris (Boston)
Salsa y Control Dance Company (Boston)
Aaron & Charlotte "Masacote Dance Company "(Boston)
Bachata Caliente (LA)
Las Damas (New Jersey)
Mario B. (New York)
Movimiento Dance Company
Fusion Salsera (Venezuela)
Luis Lopez y Melodie Monte - Latin Moves (CT)
Michelle & Raul Santiago latin Moves dance studiio (CT)
Unified (New York)
Young Ambition (New York)
Baila Conmigo (New York)
CANADA
Rhythmic Fire (Toronto)
Los Salsomanos (Toronto)
Latin Groove Productions (Toronto
Latin Energy (Toronto)
iFreestyle (Toronto
SalsaTO (Toronto)
New Skin (Toronto)
Soraya Dancing Performance Team (Toronto)
Roberto Arenas Jr. and Dance Company (Montreal)
Un Don en la Sangre (Montreal)
Anacaona Dance Co. (Montreal)
Anacaitos Jr. (Montreal)
United Salsero (Toronto)
Le Danz Company (Toronto)
Jenalyn & Ramond (Toronto)
Candombe Mayor (Toronto)
Salsafanatics (Ottawa)
Novaera Dance Studio (Montreal)
Maya Belle (Toronto)
Toronto Salsa Dance (Toronto)
Nuvitzo Dance performance group (Hamilton)
Dance the night away with DJ GIO & DJ CISCO (Toronto)