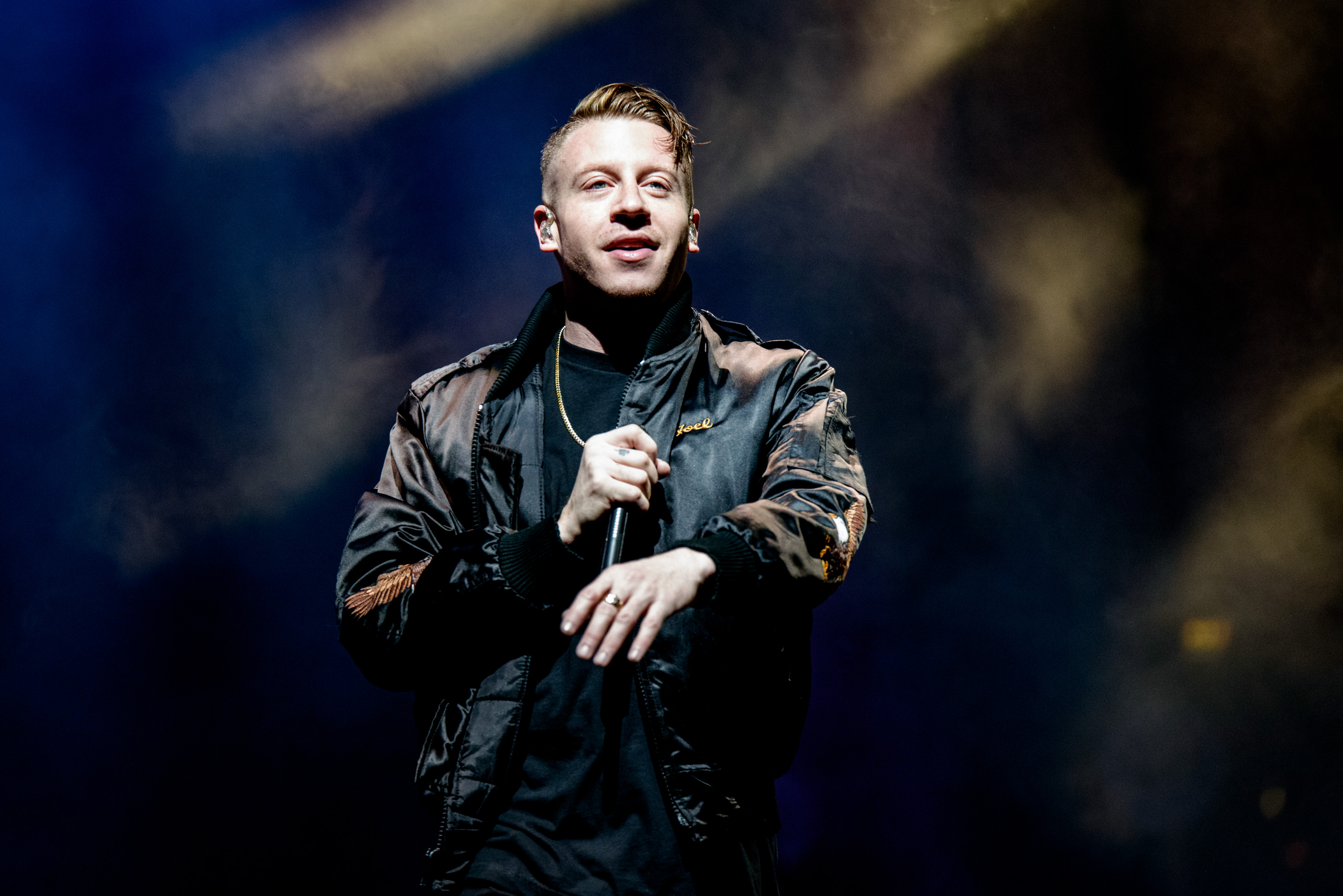 Macklemore Live
Macklemore Live in Niagara Falls
Tuesday, November 13th, 2018 at 8:30 pm
Tickets start at $150
Macklemore is an American rapper, singer, and songwriter and has been topping worldwide charts with his hits such as "Good Old Days", "Can't Hold Us", "Glorious", "Same Love and Downtown".
He has collaborated with producer Ryan Lewis as Macklemore & Ryan Lewis. Since 2000, he has independently released one mixtape, three EPs, and four albums.
Macklemore and Lewis's single "Thrift Shop"reached number one on the U.S. Billboard Hot 100 in 2013. Their second single, "Can't Hold Us", also peaked at number one on the Hot 100 chart, making Macklemore and Lewis the first duo in the chart's history to have their first two singles both reach the peak position. In October 2012, Macklemore and Lewis released their debut studio album "The Heist" and it became number 2 on the U.S. Billboard 200. The pair won four Grammy Awards in 2014, including Best New Artist, Best Rap Album (The Heist), Best Rap Song, and Best rap Performance. Their second album, "This Unruly Mess I've Made" was released on February, 2016. In June 2017, he released "Glorious". This was his first major single produced without Lewis since his breakthrough. His second solo studio album, "Gemini" was released in September, 2017.
Buy your tickets at Fallsview Casino Resort's Box Office (open Noon on show days), at all Ticketmaster locations, by calling Ticketmaster at 1 (877) 833-3110 or online at www.ticketmaster.ca.